SPONSORED
The Dopper Changemaker Challenge Junior
FINDING A PLASTIC POLLUTION SOLUTION
Plastic waste is a HUGE problem. Roughly 8 million tons of the stuff makes its way into our oceans every year – the equivalent of a whole truckload every minute. Now that's a lot of plastic pollution!
Waste plastic can have really harmful effects on the environment. Sadly, animals like sea turtles and seabirds can mistake it for food and accidentally eat it, and they often get tangled up in things like old ropes and nets. Plus, this waste plastic doesn't decompose; it just breaks down into smaller pieces – leaving tiny, toxic particles for sea creatures to eat.
But the good news is YOU can help do something about it…
The Dopper Changemaker Challenge Junior invites children (aged 8-12) from all over the world to get involved and come up with their best ideas to help save our precious oceans, and find solutions to the single-use plastic problem.
To help you with your planet-protecting plans, Dopper provide handy free activity sheets and videos to get you started on your plastic-reducing mission! It's your task to come up with, sketch and build a solution that will influence people's behaviour when it comes to single-use plastics.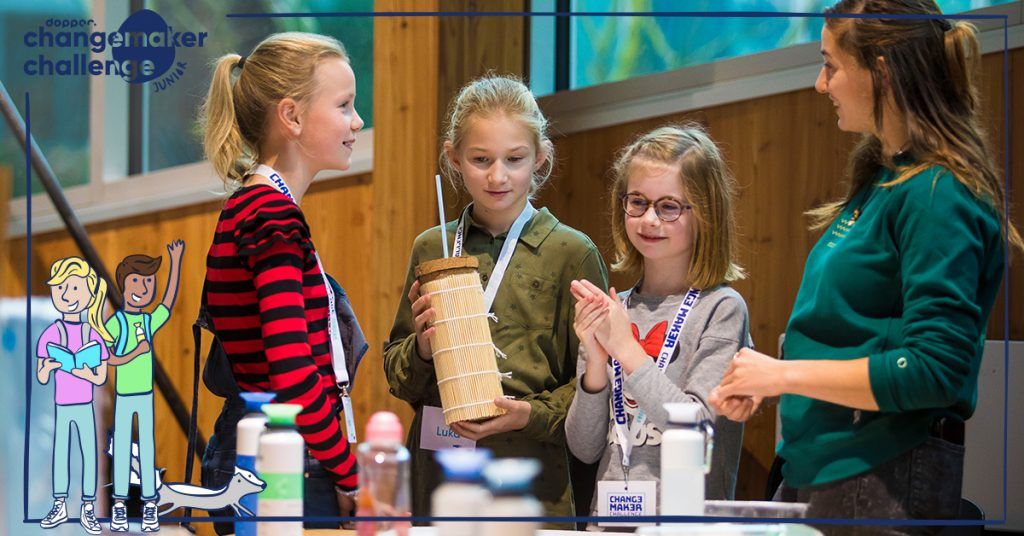 Get Involved
The Final
The best 15 ideas of the bunch will be shortlisted and invited to travel down to London for a swanky special event. There, you'll take part in the final and design your prototype in front of an influential panel of judges, including children's TV presenter Lindsey Russell who will choose the winning design and crown the team the Dopper Junior Changemakers of 2020. Woop!
What's more, the winning prototype will be developed and showcased in a public space for all to see and admire. How cool is that?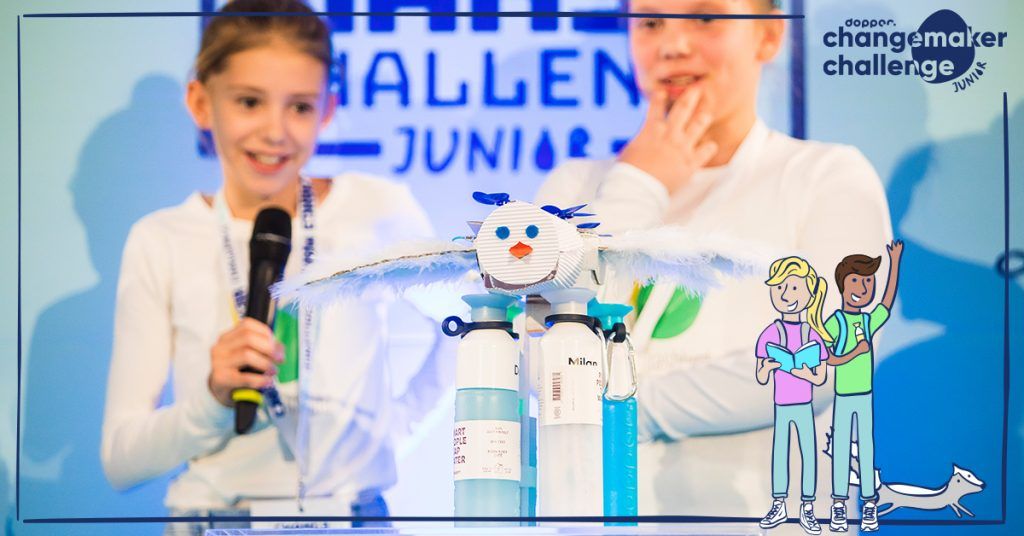 WHO ARE DOPPER?
Dopper are on a mission to change the world by helping reduce single-use plastic waste and so protect the world's water sources. Did you know 1 million single-use plastic bottles are bought every minute?
Dopper's super-cool and customisable reusable water bottles are eliminating the need for single-use plastic bottles. Wow!
More Like General Science