SPONSORED BY PERSIL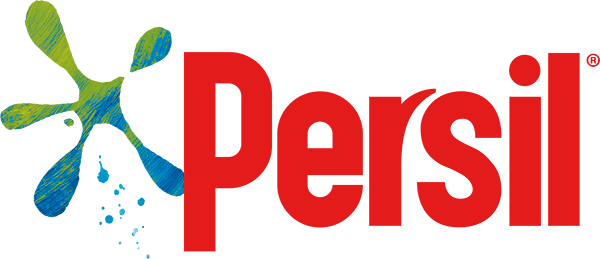 Spread some cheer!
Easy ways to spread some happiness in your community…
Everyone knows that giving feels good, and right now we could all do with a little extra kindness! Here are ten fun ways to spread some much-needed cheer in your community – just think of the smiles you'll put on people's faces!
1. Display a rainbow in your window
This colourful trend is thought to have started in Italy, as a way to cheer people up during coronavirus lockdown. The idea has quickly spread, and rainbows have been popping up in windows all over the world! It's easy to take part, all you need to do is draw a colourful rainbow and stick it up in your window, for anyone passing by to appreciate.
Some people have even drawn colourful rainbows on their street using chalk, or created rainbows across their garden gates by linking together colourful paper hearts.
The great thing about this activity is counting all the other rainbows you can spot while you're on your daily walk. How many can you spot? If you're feeling really ambitious, you could even make a map to plot out the location of all the rainbows are your area and share it with friends and family so they can follow a colourful, rainbow-filled walk!
2. Pick a pen pal
Do you know someone who might need cheering up at the moment? Perhaps you're missing your best friend (and they're missing you too!) or maybe you know an older person who lives on their own. Postmen and women are still working hard to make deliveries, meaning you can send and receive letters.
Think of someone you could write to who might be feeling a bit down. Cheer them up by telling them something you love about them, letting them know that you're excited to be able to see them again once isolation is over and tell them about something that made you smile recently. You could include a drawing or a small treat. Whatever you write, your pen pal is sure to love getting something cheery through their letterbox!
3. Set up a book swap
We know that National Geographic Kids readers are keen bookworms! What's better than diving into a new story or picking up some new facts that you can share with your friends? Book swaps are a way in which people share used books, so that you never run out of things to read. Ask a parent or guardian if you can set up a book swap outside your house. All you'll need to do is leave a selection of your pre-loved books (that you don't mind giving away!) outside your house in a box or bag and make a sign that explains what you're doing. For every book someone takes, they should leave you one in return. Endless reading fun!
4. Donate treats to a food bank
Food banks are places that supply food to people who need it. Right now, food banks are busier than ever as many more people need extra support. Next time your parents do the shopping, ask them if you can add a few items to donate to a food bank. Items like rice, tinned fruit and vegetables, UHT milk and cereal are great items to donate as they're nutritious and don't go out of date for a long time.
5. Set up a community group
We might all be spending more time apart, but now's the perfect time to pull together. One way to feel connected to your neighbours is by setting up a community group where people can talk and support each other. There might be people who live on your street who are elderly, or who live on their own, and by connecting, you and other people on your street will be able to support one another. Ask a parent or guardian to set up the group and get in touch with neighbours to see if they'd like to join the group. They can keep you updated on the goings-on of the group and what other kids in your area are up to, too. You could even have a fun Friday night FaceTime where you get to know people you might not have got to meet otherwise!
6. Set up a 'pup stop'
Take care of the four-legged residents on your street by setting up a 'pup stop' outside your house. All you need is an old bowl or dish and a homemade sign. Fill your bowl up with water and make a sign that lets pet owners know that their pet is welcome to get a drink there. Not only will this make pet owners happy, it'll allow you to get a front row view of some lovely furry friends visiting your pup stop!
7. Make some music
All you music masterminds out there, this one's for you! Ask a parent or guardian to send out a message to your neighbours that you'll be singing a certain song at a particular time of the day, and ask them to join in! When the time comes, you can stand on your doorstep or on the pavement just outside your house and sing loudly or play your instrument with force so that everyone can hear. Try to pick an upbeat, classic song that most people would recognise, like 'You Are My Sunshine' or 'Happy And You Know It'.
8. Help out a hero
There are lots of incredible people working around the clock to keep the country going and take care of people who are unwell. Frontline workers like doctors, nurses, cleaners, supermarket staff and delivery drivers are working long hours during a tough time. Have a think about what you could do to help a heroic worker you know at this time. Why not send them a card telling them why they're great? Or if you're a keen baker, whip up something tasty for them to snack on after a long shift. There are also lots of charities supporting NHS staff, so you could think of a way to raise money for them and do your bit that way.
For drivers, like posties and rubbish collectors, how about leaving them a little pressie outside your house? You could stick a note and sweet treat to your letterbox that says thank you, along with why you appreciate them!
9. Write a review
Lots of businesses are having a tough time at the moment, with not many customers able to visit them or buy their products. Is there a local business, like a café, soft play area or park that you and your family love to use or visit? You could support them by writing a positive review.
Ask a parent or guardian to help you leave a review somewhere people will see it. Write about what you like about the place and give reasons why other people should visit, once they're allowed to. Your review might only take you a few minutes, but could really make somebody's day!
10. Clap for Carers
Have you taken part in a 'Clap for Carers' event yet? People all over the world are standing on their doorsteps or by their windows and engaging in a mass round of applause for all the amazing key workers who are helping to keep things running and care for the ill. Ask a parent or guardian to check when the next one is happening and get ready to make some noise! Some people have gone one further by banging pots and pans together in support – the louder, the better, we say!
What are you doing to stay connected to others during this time? Let us know by leaving a comment, below!