SPONSORED BY PERSIL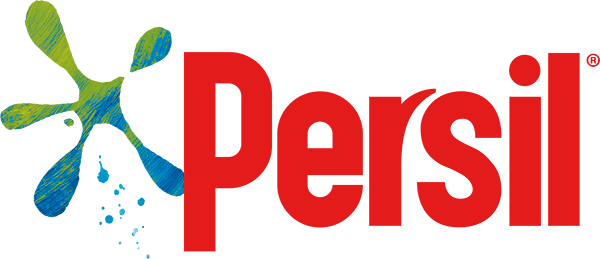 Space in a bottle
Discover how you can bottle up the wonders of the universe!
Love space? Enjoy making cool crafts? Then blast off with these colourful, cosmic carafes – they're out of this world!
How to make space in a bottle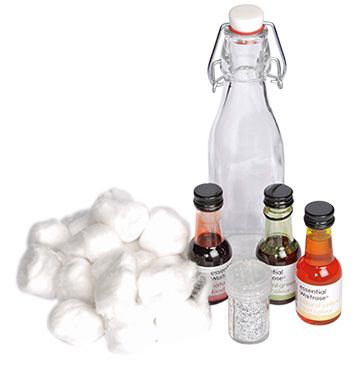 What you'll need…
Glass bottle or jar with secure stopper
Food colouring in different colours
Water
Cotton wool
Pencil
Eco-friendly glitter
Cup
Step 1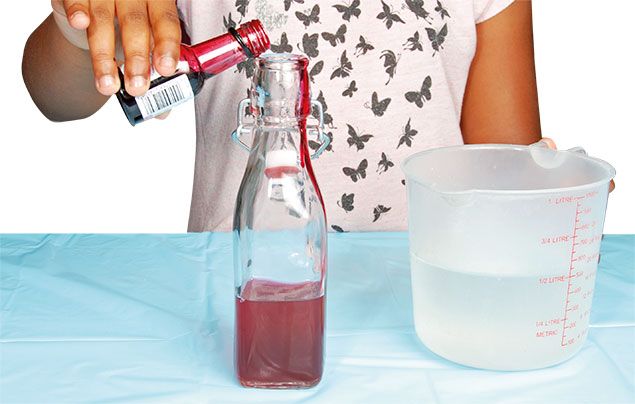 Fill about a third of the bottle with water. Then add a few drops of food colouring.
Step 2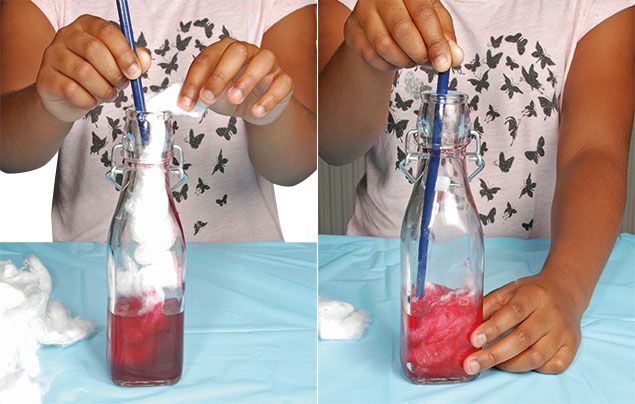 Pull your cotton balls apart and push them down into the bottle with the pencil until the liquid is all soaked up.
Step 3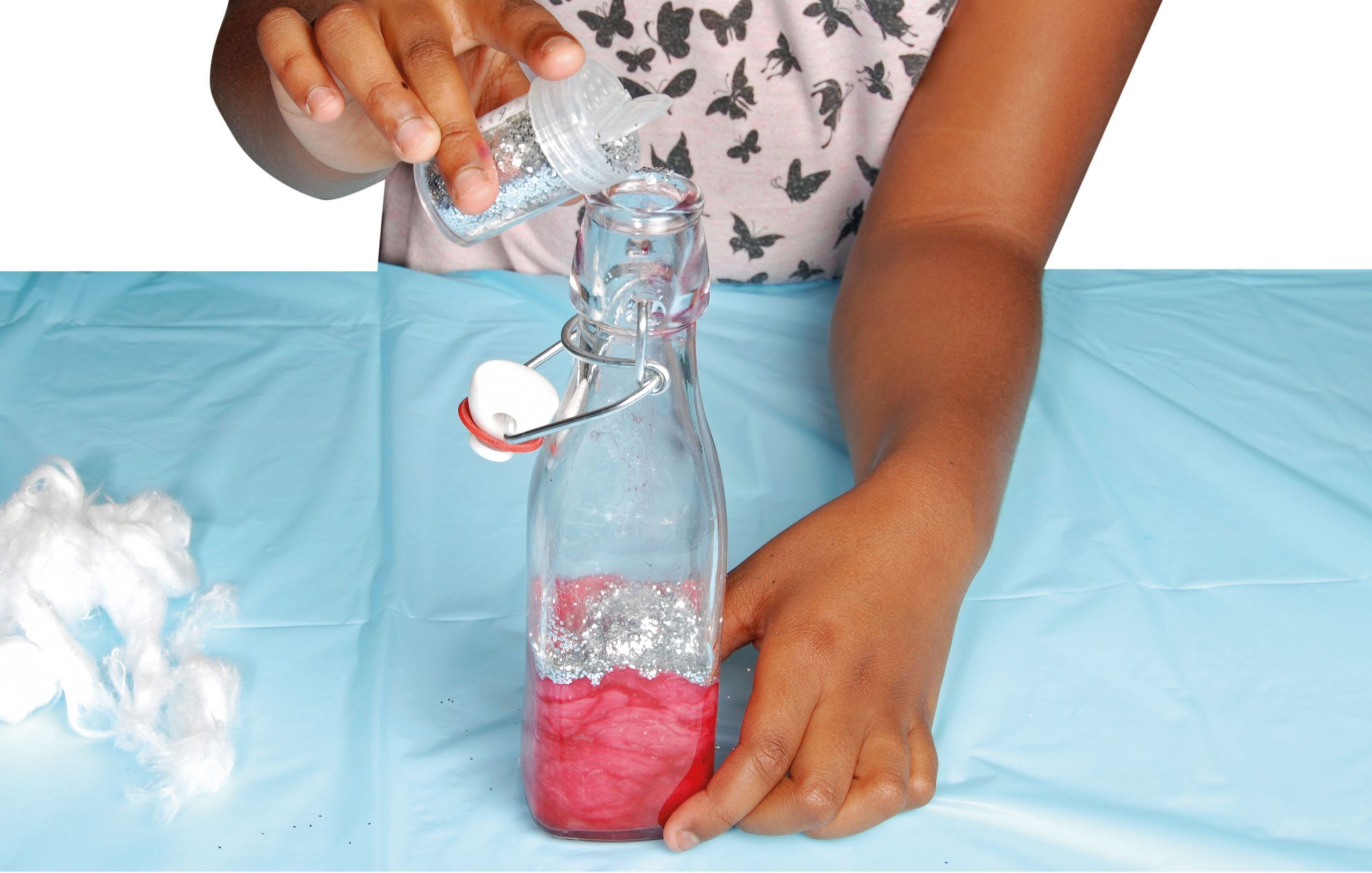 Now sprinkle a layer of your eco-friendly glitter on top of the cotton wool.
Step 4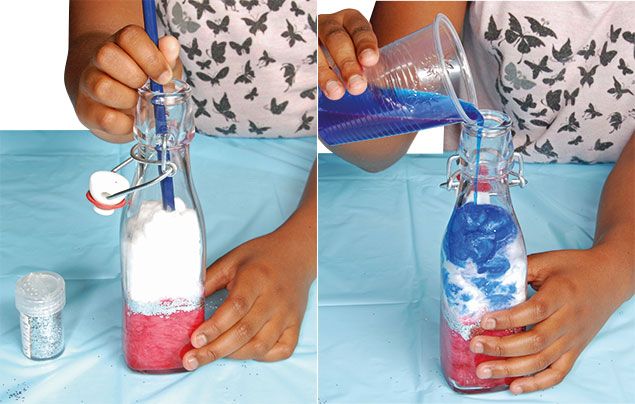 Add another layer of cotton wool to the bottle. In a separate cup, mix up a different shade of food colouring with some water and slowly pour it over the cotton wool until it's soaked in.
Step 5