SPONSORED
LEGO Arctic Expedition winners
It's time to reveal the lucky winners of our awesome LEGO® Arctic competition!
Last year, we asked you lot to design some specialised transport to help Arctic adventurers explore the North Pole. Almost 1,000 entries flooded in, and our judge, real-life polar explorer Paul Rose, had a tough time picking his winners. Take a look at his selection of master builders!
Entries were judged by real-life polar explorer, Paul Rose. He's travelled across the arctic by kayak, on skis and on a husky sled! Check out some of Paul's amazing adventures at paulrose.org.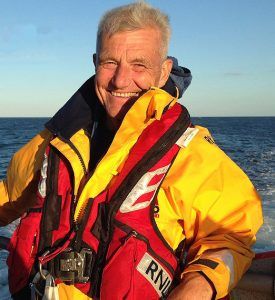 Paul says: All the entries were of an extremely high standard! I was particularly impressed by the use of sustainable power systems, first class science, safety systems and luxury items. PLUS there was enthusiasm and fun in every single entry!
STAR-PRIZE WINNER
ADHITYA, 10

– SNOWSTORM 2.0
Adhitya designed a fully working model of an Arctic Explorer transportation system using his LEGO EV3 Mindstorm set. His hi-tech Arctic snowmobile features an ice saw, wind power generator, infrared sensor (for seeing during storms), snow plough, colour and touch sensors, and a detachable amphibious vehicle (among many other things!) An onboard computer controls the motors and takes input from the sensors, and it can be controlled by the commander program. Awesome!
PAUL SAYS: "This is a beautiful design that demonstrates an excellent understanding of Arctic conditions. I love the selection of travel options and power methods. Ady must have spent a great deal of time to research this properly – impressive!"
STAR PRIZE
Ady has won a holiday to the Arctic Circle with family travel experts, Activities Abroad! He and his family will be whisked off to northeastern Finland, where they'll spend four nights in an amazing Aurora cabin in the Saariselkä Northern Lights Village. The comfy cabin even has a glass roof, so he can keep an eye out for the Northern Lights from the comfort his own bed. How cool is that?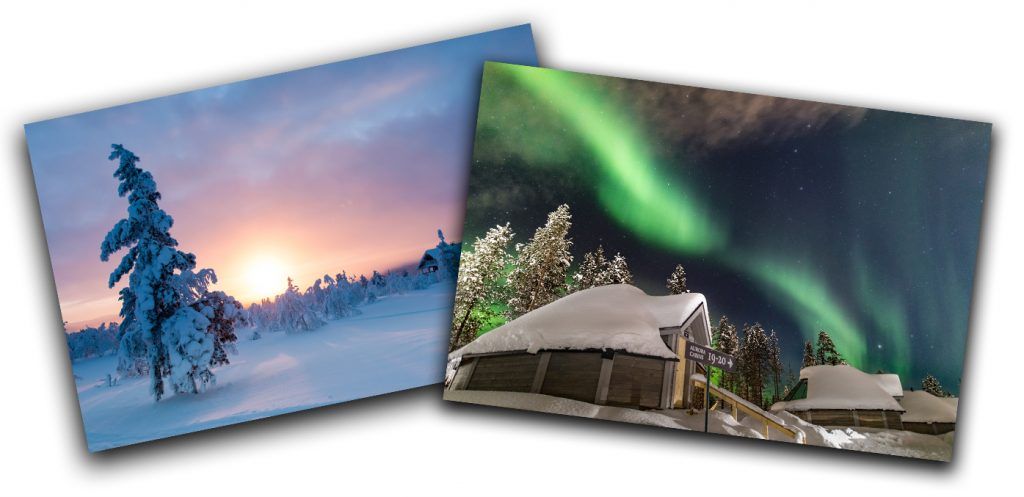 After settling into his Lapland base, Ady will set off on two once-in-a-lifetime experiences. There's a husky safari where he'll glide over the snow‐covered Lappish landscapes on a 10km dog-sled ride, and a reindeer day where he'll hang out with Santa's favourite creatures at a rustic local farm, learning all about herding as a way of life and enjoying a sleigh ride through the snowy wilderness. Epic!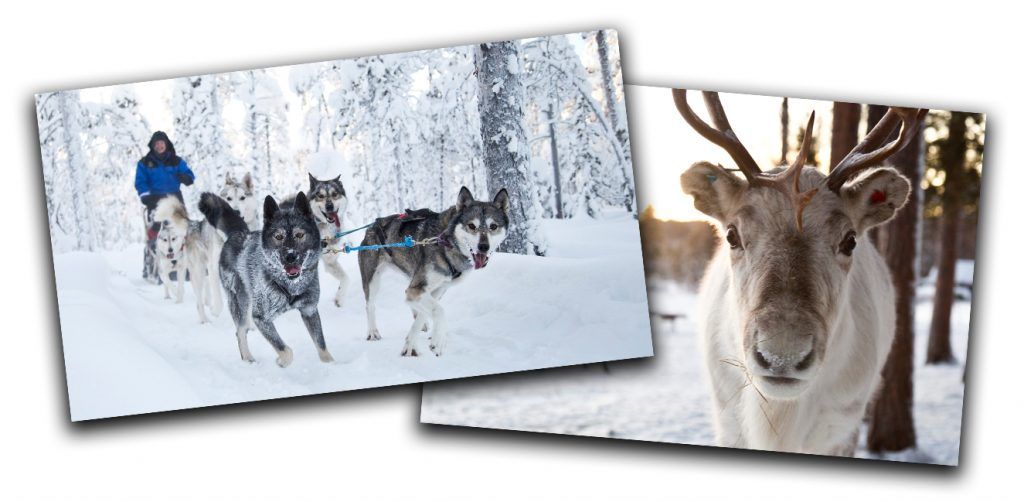 This top travel company has been providing inspiring family adventure holidays for more than 15 years! All of their fantastic adventures are specifically‐designed for active families, and range from snow holidays in Lapland and
 

multi‐activity trips in Europe to long‐haul adventures to the likes of South Africa and Borneo.
RUNNERS-UP!
JACK, 10

– THE PEARY-COOK ARCTIC EXPLORATION VEHICLE & DETACHABLE WALLY-HERBERT QUAD BIKE
Jack's research vehicle is named after some of the most famous polar explorers and is designed to transport a team of scientists across the frozen wastes. It has a combination of wheels and skis for extra grip, and supplementary large skis to spread the weight on thin ice sheets. It's amphibious in case of melting ice, and comes equipped with a solar powered generator, ice drill for taking core samples, snow plough, thermometer, crane, polar bear-proof viewing windows and high power fans to clear drifting snow. Wow!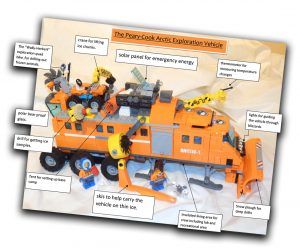 PAUL SAYS: "A hugely flexible and beautiful vehicle that I would be delighted to travel in! Jack has thought of everything and I especially love the dogs and the Wally Herbert exploration quad bike. It's a great idea and very thoughtful to have named it after Wally, the first man to walk to the North Pole."
Arthur, 6

– 3-IN-1 ARCTIC TRANSPORTER
Arthur did lots of research to come up with his 3-in-1 renewable energy-sourced transporter, which uses solar, wind and dog power. There's even a dog home where the dogs can rest after pulling the sleigh!
PAUL SAYS: "This design shows in excellent detail the need for various forms of transport to handle the constantly changing Arctic conditions. I love running sled dogs and am delighted that Arthur has included them in his design! The different power systems are perfect and it's all built into a great design. Well done!"
HENRY, 4 (AND HIS ASSISTANT, SISTER MARIANNA) – ARCTIC BIG BIRD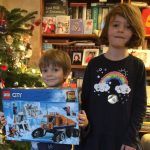 Henry created a fun design to transport explorers around the Arctic and watch wildlife while pretending to be a wild animal!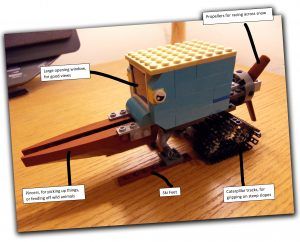 PAUL SAYS: "Arctic Big Bird is the perfect 'vehicle in disguise' and it looks as if it will travel well in all Arctic conditions. A great idea and I'll be keeping a close watch on Henry's future designs!"
MORE PRIZES
Adhitya, Jack, Arthur and Henry all received this amazing LEGO Arctic Scout truck complete with a polar bear, minifigures, huskies and more!