SPONSORED
AUSSIE ANIMAL FIGURES
Get up close to some cool creatures from the Australian outback* with the amazingly detailed, hand-painted, schleich WILD LIFE® range!
*The outback is the name given to remote, rural, inland areas of Australia with hardly any people.
KOALA MOTHER AND BABY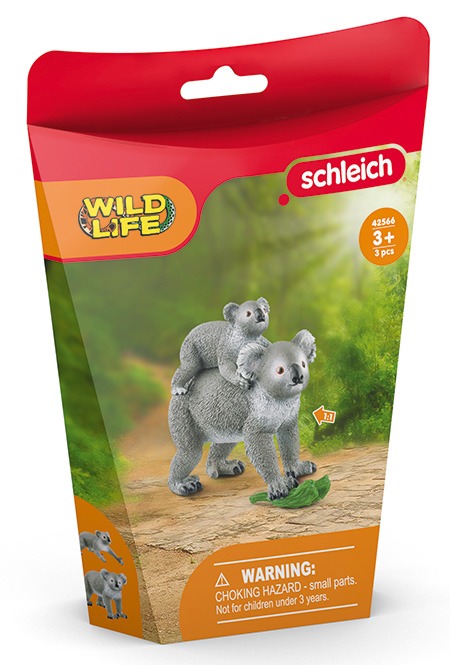 Meet a baby koala who's clinging on tightly to its mum's back. Can the pair find some tasty eucalyptus leaves to snack on?
KOALA FACT: Koalas can devour up to 1kg of eucalyptus leaves in a day! But they're picky eaters and only select the tastiest and most nutritious leaves.
OUTBACK ADVENTURES SET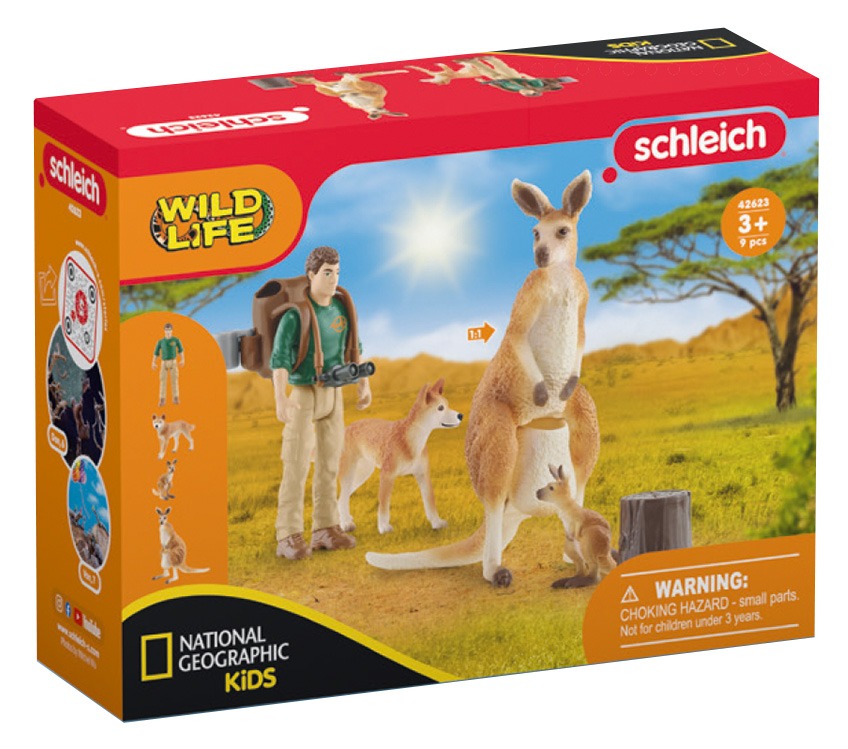 Join Ranger Tom as he helps animals in distress. Accompanied by a dingo, he soon meets a kangaroo and her joey.
Tom has everything he needs for a long hike – binoculars, a backpack and a mug. Where will his next adventure take him?
DINGO FACT: Dingoes are a type of wild dog. They make their dens in rabbit holes, caves or hollow logs!
KANGAROO FACT: Though newborn kangaroo joeys are tiny (they measure just 2.5cm), they can grow up to be over 2m tall!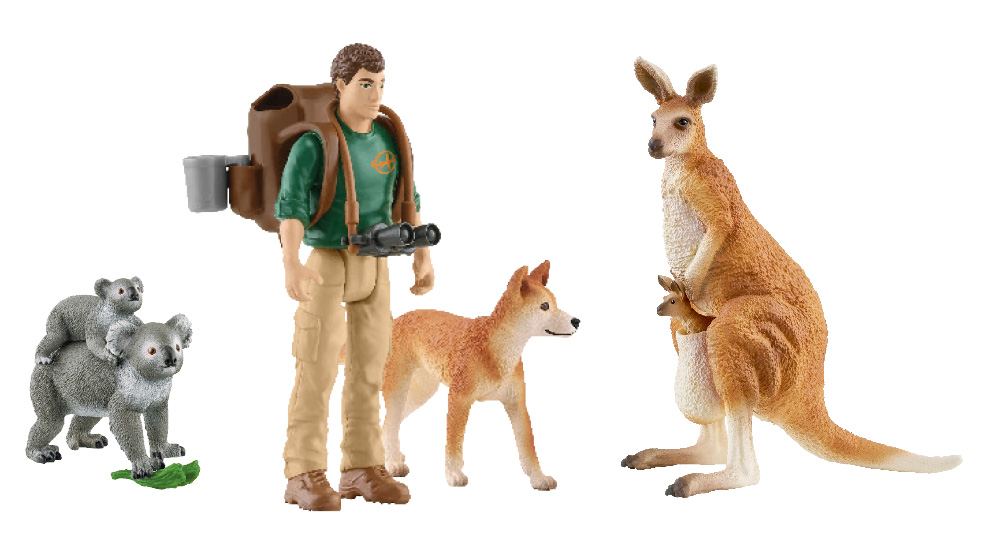 AVAILABLE FROM SEPTEMBER!
Win schleich WILD LIFE® sets!

More Like General Kids Club