Nat Geo Kids 2019 Photo Comp!
Win a family holiday to Morocco, cool cameras and more!
Please note, the 2019 Photo Comp closed at 23:59, on 21 October 2019. The judging process is now underway and the winners will be revealed in the January issue of National Geographic Kids magazine, on sale 5 December 2019. Good luck!
Categories
We have THREE categories in the competition. You can enter as many categories as you like but just ONE photo per category, please!
ANIMALS
Pictures of the planet's non-human inhabitants! Beloved pets, incredible insects, foraging park life or exotic creatures – we want to see the world's wildlife in all its shapes and sizes. You could capture animals in their natural environment, in a zoo or wildlife park – or somewhere completely unexpected.
PEOPLE
Will you choose to take a stylised portrait of someone you know well, carefully choosing the backdrop and lighting? Or will you capture a more candid shot, with a natural expression? You could show someone at work, at play, daydreaming, or in action. Group shots can be entered into this category, too. Whichever you choose, try to reveal something about the character and emotion of the person or people in the picture.
ENVIRONMENT
We've launched a brand-new eco-friendly category this year – and for this one, we want you to take an image that inspires people to protect our planet! You may want to show images demonstrating the damage humans can do to the environment – such as litter or pollution. Or maybe you could capture positive things that are being done to help, such as animal rescue centres, eco homes, climate change protests or beach clean-ups! Or your picture could simply capture a beautiful, natural scene that you want to protect. We can't wait to see your inspiring shots!
The prizes
Our Star Prize is a family holiday in Morocco!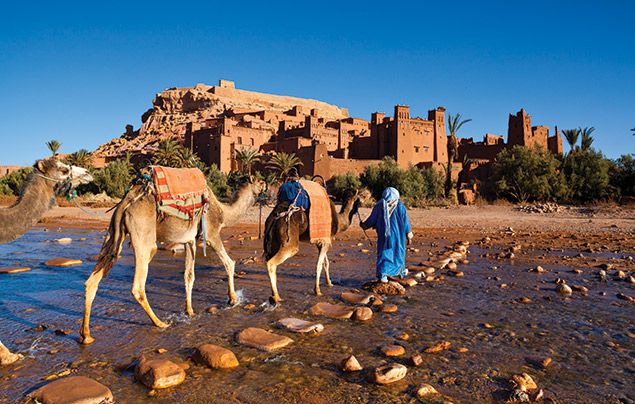 You'll travel with National Geographic Family Journeys to Morocco in North Africa, courtesy of G Adventures! The awesome nine-day tour will take you from bustling markets to soaring desert dunes. You'll even get a tour around the film studio where scenes from Star Wars were filmed!
To find out more about this amazing trip, head to tinyurl.com/GAdventuresMorocco. To learn about other National Geographic Family Journeys with G Adventures, trek over to tinyurl.com/GAdventuresNatGeoFamily.
Category prizes
Each category winner will win an awesome bunch of prizes, too!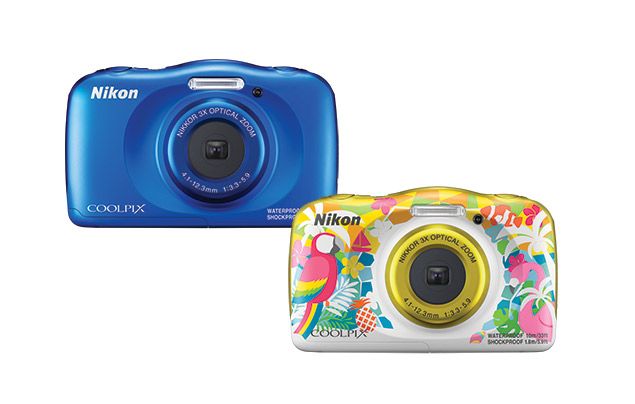 All three category winners will shoot off with one of these amazing Nikon COOLPIX W150 cameras, that are built to go anywhere! The compact waterproof, shockproof, freeze-proof and (handily for the desert) sand-proof adventure camera is so easy to use, anyone can capture superb photos and videos with it! Find out more at tinyurl.com/nikoncoolpixw150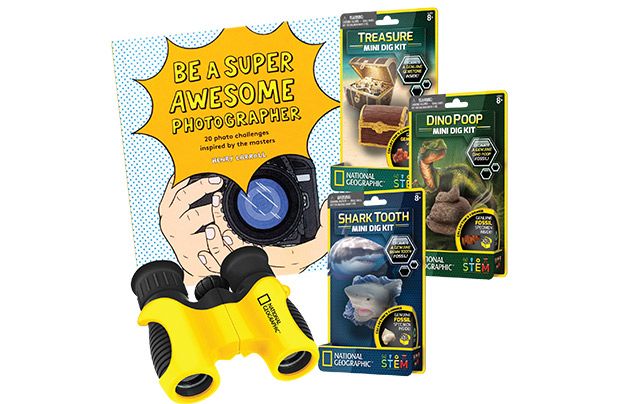 And that's not all! Each of our winners – along with one runner-up in each category – will scoop a bumper bunch of goodies, including a pair of National Geographic kids' binoculars from Bresser, three National Geographic Mini Dig Kits from Bandai and the Be a Super Awesome Photographer book by Henry Carroll!
Find out more about the binoculars at bresseruk.com and visit tinyurl.com/bandaiNG to check out the Dig Kits! Learn about the book at laurenceking.com/childrens
3 top tips!
#1
Most people take photos from head height, which can be boring as we see the world from that angle all the time. So try taking images from an animal's view point! Imagine how different the world must appear – everything must seem so big or small!
#2
Rather than simply asking your subject to say "cheese!", try some tricks to make them forget they're being snapped! You could ask them to hold their breath, jump in the air or even eat something. You can tell a lot about a person from how they react!
#3
Researching your subject can make all the difference! And be patient! If you take lots of shots of the same thing, at different times of day, you can have fun picking out the best one. And finally, don't be afraid to experiment with angles and focus!
Tip #1 and #2 taken from Be A Super Awesome Photographer by Henry Carroll.
The judge!
A top National Geographic Photographer is our judge this year – the amazing Ami Vitale!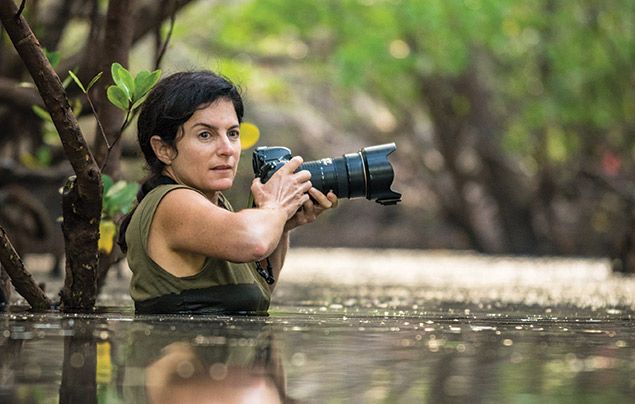 Ami says: "An image should provoke thoughts and questions.

It should have a story."
Terms and conditions
See here for the full competition terms and conditions.
Image of Ami © Ami Vitale. All other images © Getty Images: camels in Morocco (150954053), girls walking on sand dunes (960023976).
More Like General Kids Club