SPONSORED
AUSTRALIAN BACKYARD BUDDIES
Meet the hoppy, crawly, wriggly, buzzy, fluttery critters that call your backyard home
There are all kinds of critters that call our backyards home. In this fantastic field guide that's full of (mostly true) facts, learn all about insects and creatures that you might find living in gardens across Australia – like ladybugs, snails, blue-tongues and even… eeerm… pet rocks!

For example, did you know that butterflies are like moths – just fancier? They fly around during the daytime to show off their pretty, colourful wings. This is probably why moths prefer to only come out at night!
Packed full of beautiful, colourful illustrations by author Andy Geppert, you'll be buzzing about this funny book that celebrates the incredible nature just outside our backdoors!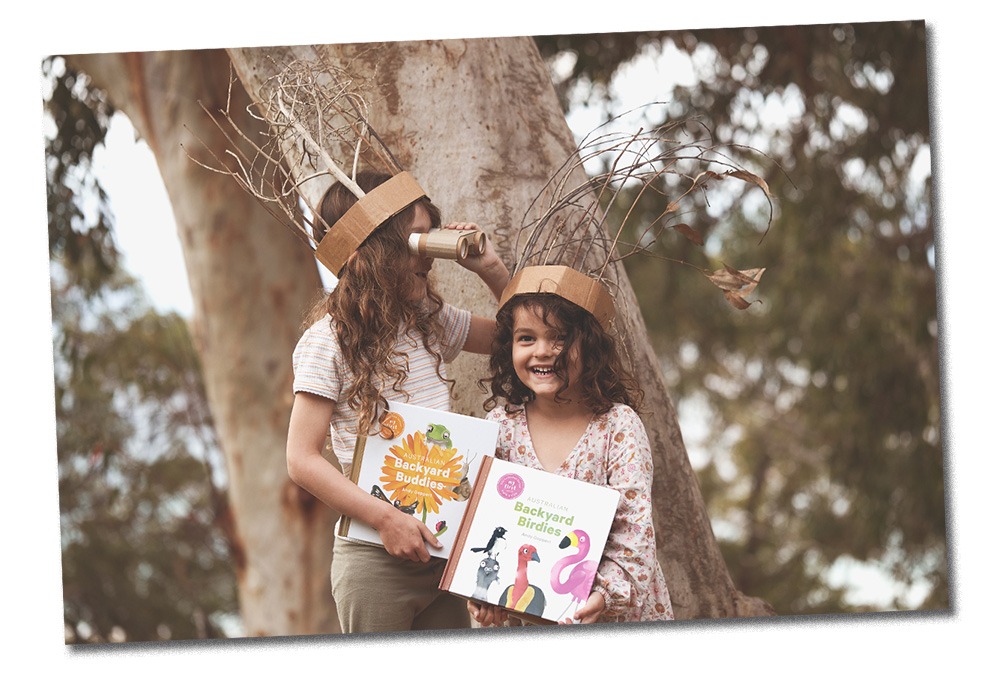 BACKYARD BUDDIES IS THE PERFECT COMPANION TO ANDY'S OTHER BOOK – BACKYARD BIRDIES!
FUN AND GAMES!
Keep yourself entertained with these awesome, free Australian Backyard Buddies activities!
ACTIVITY PACK
CAN YOU SPOT THE BACKYARD BUDDIES?
Click on the image to make it bigger, then see If you can spot the critters mentioned in the checklist!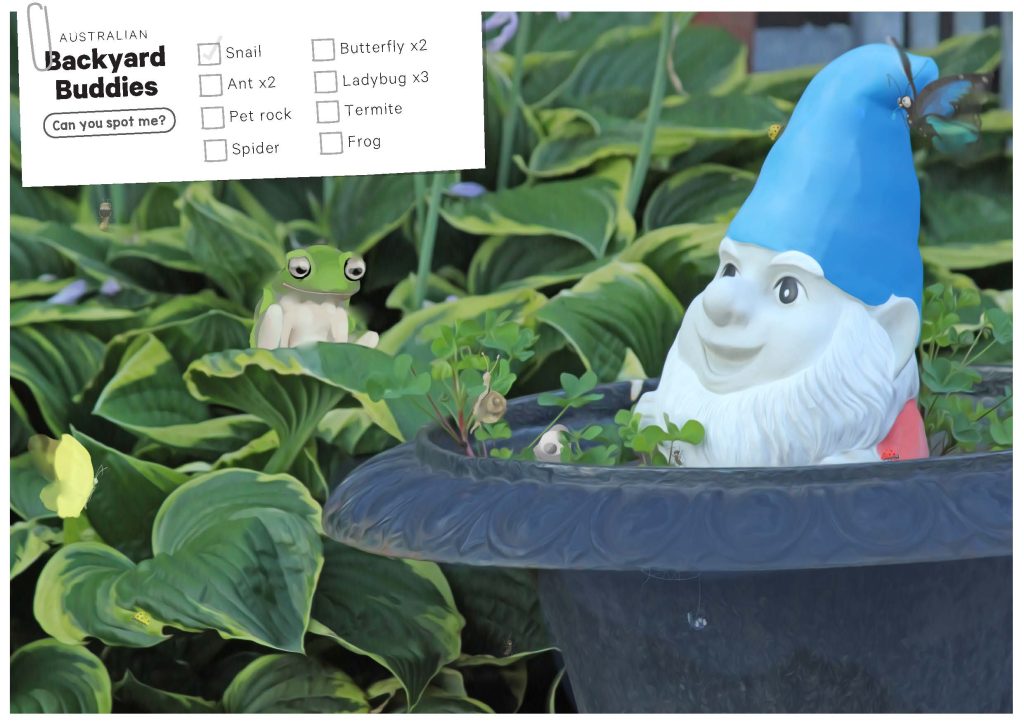 WANT TO WIN BOTH BACKYARD BOOKS?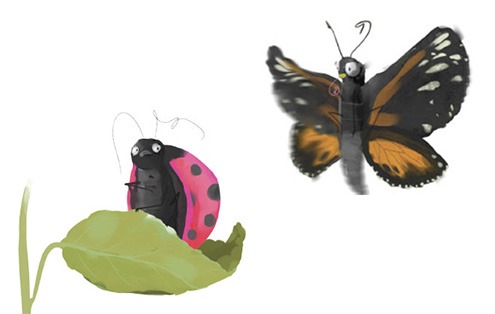 Illustrations © Andy Geppert