SPONSORED
Thunderbirds Are Go returns
Catch brand new episodes of Thunderbirds Are Go from Saturday 4th January at 8:30am on ITV & CITV.
5‐4‐3‐2‐1… It's the final countdown! Thunderbirds Are Go with the final episodes of Season 3.
Will the Tracy brothers be able to find and rescue their missing father, Jeff Tracy? Will The Hood and his Chaos Crew spoil their plans? And who is The Mechanic, and what is his role to play in all of this? Join International Rescue as they take on their most daring, far‐reaching and personal mission yet.
Check out the trailer
Meet the Tracys!
Thunderbird 1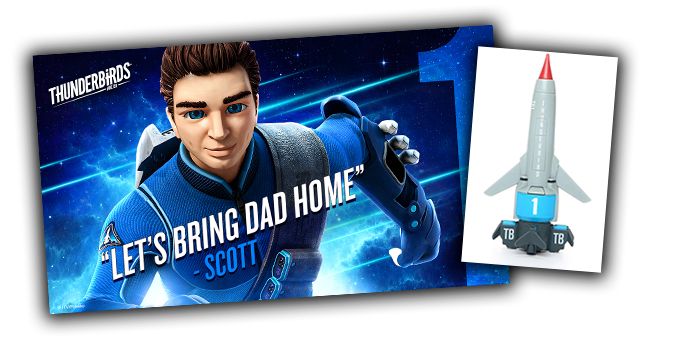 Bold and brave Scott Tracy is the unofficial leader of International Rescue. His brothers complain that he's bossy, but he's decisive when under extreme pressure. He pilots Thunderbird 1 – a fast-response aircraft with a top speed of 15,000 MPH. The rocket can fly up to 150,000 feet and it's equipped with sonar, radar and a M.I.D.A.S. Anti-Detection System.
Thunderbird 2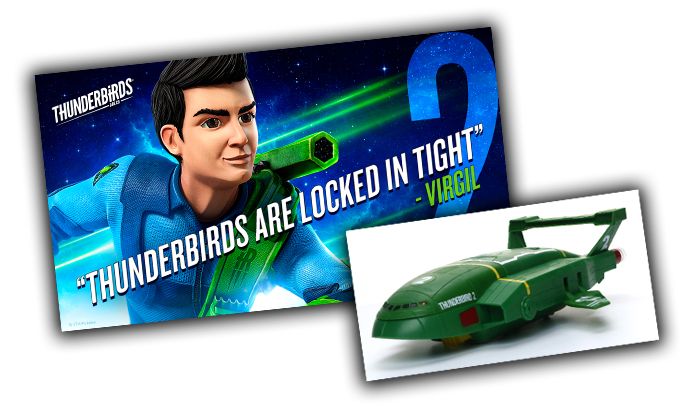 International Rescue's transporter, Thunderbird 2 is manned by Virgil Tracy and it can hold loads of up to 100 tonnes. It has 6 interchangeable pods to carry equipment and other rescue vehicles (like Thunderbird 4).
Thunderbird 3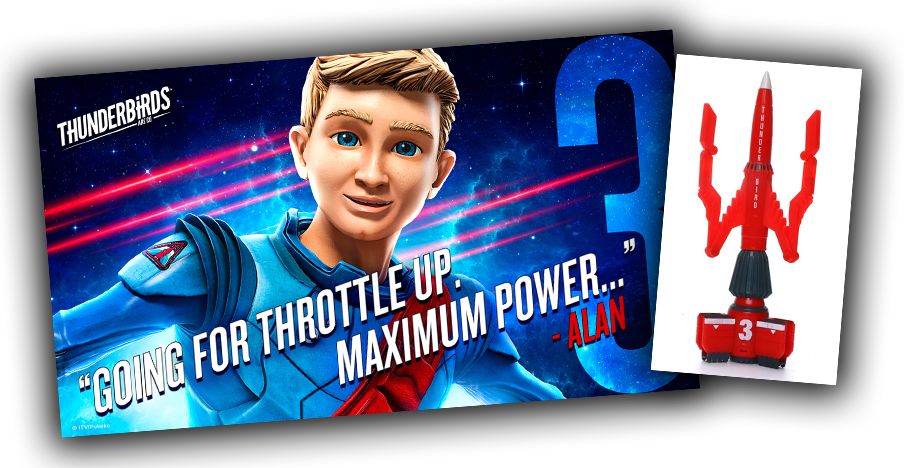 Astronaut Alan Tracy is a naturally gifted pilot, who loves zooming through space in Thunderbird 3. This space rocket has a particle accelerator that allows it to reach incredible speeds. It also has useful equipment including grappling arms and advanced heat and radiation shielding.
Thunderbird 4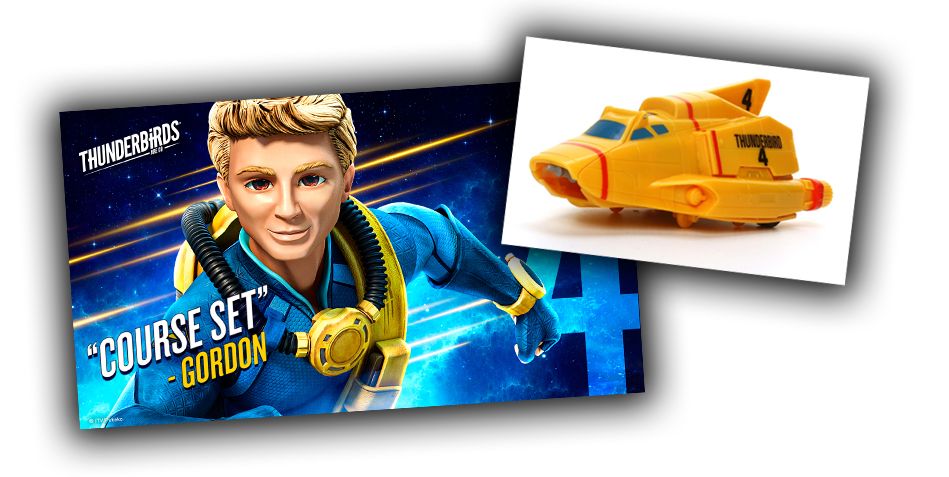 Fun-loving and outgoing, Gordon Tracy is always playing practical jokes, but the aquanaut is reliable when it counts on daring rescue missions.Gordon is in charge of the Thunderbird 4 submarine, which is called upon for underwater search and rescue missions. It travels underwater at 160 knots and has 4D sonar array as well as adaptive utility arms.
Who is The Mechanic?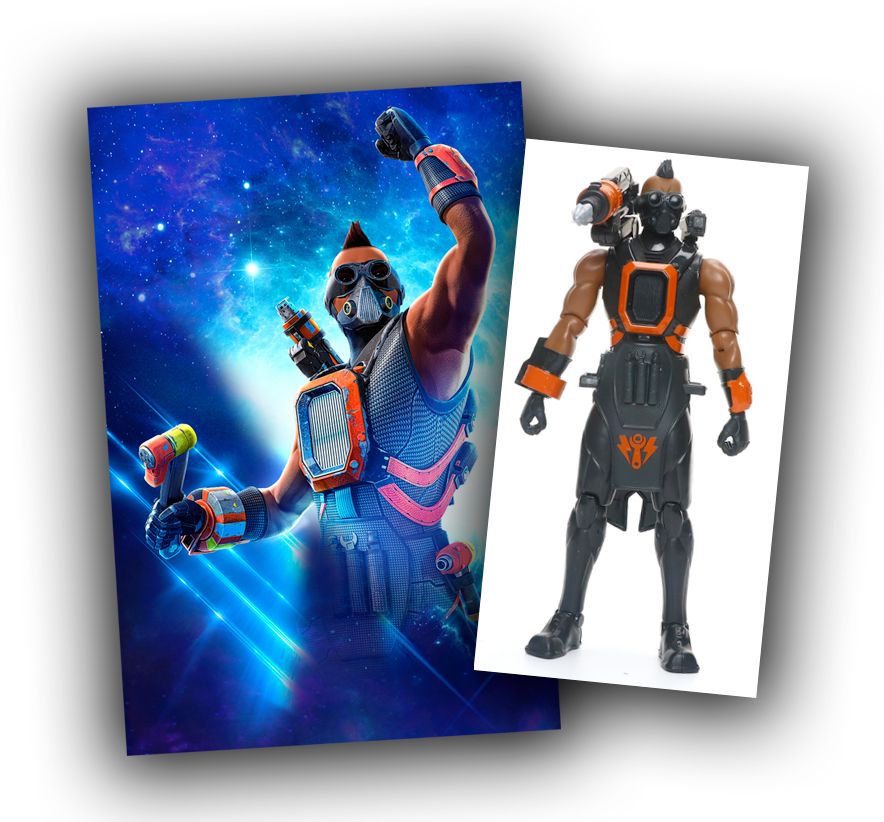 International Rescue's old foe The Mechanic came up against rival Brains and proved himself to be a capable and innovative engineer. Currently imprisoned for his crimes, what will be his next move and will he remain in prison or find a way to break out?
New toys available now at Amazon.co.uk
Catch brand new episodes of Thunderbirds Are Go from Saturday 4th January at 8:30am on ITV & CITV
Competition
Want to win some of these incredible Thunderbirds Are Go toys for yourself? Click here to enter.
© ITV Studios Limited / Pukeko Pictures LP 2019
More Like General Entertainment