SPONSORED
Klaus
Enjoy a sleigh full of holiday cheer in this heart-warming movie about myth-making and the power of post… and kindness!
Jesper is lazy and spoilt, and he loves nothing more than being wrapped up in his lovely silk bedsheets. So when his dad, the Postmaster General, sends him off to set up a post office in the frozen Arctic island of Smeerensburg, things seem pretty rotten. For starters, the feuding locals hardly exchange words let alone letters!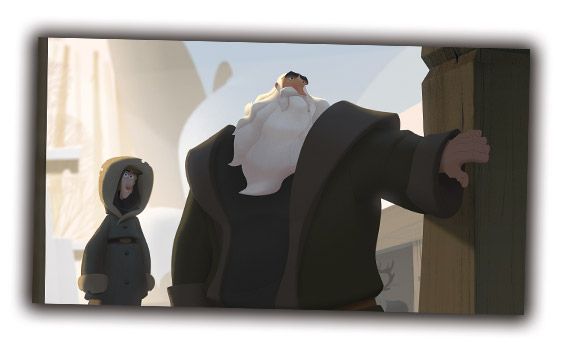 Jesper is about to give up and head home when he meets Klaus – a mysterious carpenter who lives alone in a cabin full of handmade toys.
Their unlikely friendship brings laughter back to Smeerensburg, along with generous neighbours, magical stories and stockings hung by the chimney.
Making movie magic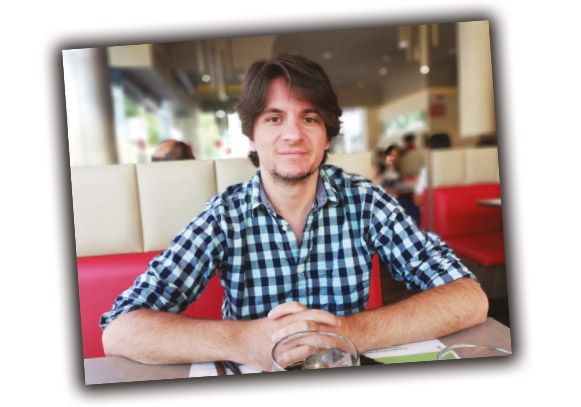 We chat to Klaus' top animator Sergio Martins to find out how this festive film was brought to life…
Hi Sergio! How does an animation
start life?
Once we get the script, the story artist does a comic strip – an easy way to decide what will be on screen. We then work out the movement with very rough sketches, such as stick-man figures or balls with eyes. After that
we do a 'tie down', which is the same movement but with pretty drawings (right). Then the clean-upteam neaten it up with the final line drawings.
So it's still black and white at that stage?
Yes. That's where the ink and paint people
add colour to the main shapes. Finally, shadow and lighting are painted onto the characters using new technology unique to Klaus. So there's a little help from computers but basically every single frame is painted and drawn.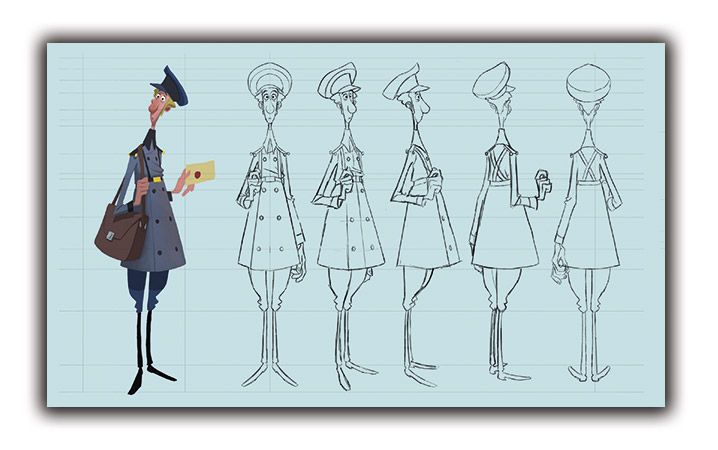 Amazing! What's the most difficult thing to animate?
The emotional scenes. Even actors can have a hard time doing them, so making the audience believe a character is going through a tough time by just using drawings is challenging.

What inspired the town of Smeerensburg?
It's based on a real place! We were doing research and the director came across a remote town in Northern Scandinavia. The indigenous Sámi people who live there recorded voices for the movie in their own native language!
Cool! What are your top tips for aspiring animators?
Learn how to draw, and draw as much as you can! Copy your fave artists, draw people and have fun. Then try making something that's unique.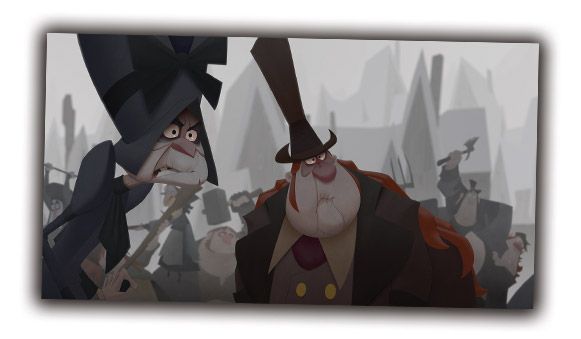 Competition
To celebrate Klaus coming to Netflix we're giving away a £150 voucher for you to spend at The Entertainer toy shop. Click here to enter!
Klaus is in select UK cinemas 8 November and globally on Netflix from 15 November

Images ⓒ Netflix: Klaus and Jesper, Jesper character sheet), Smeerensburg people. Image ⓒ Sergio Martins: Sergio Martins.