Managing Director Pete's volunteer day!
Find out how he got involved with a community festival...
At Nat Geo Kids, every employee uses two of their workdays every year to go on volunteer days, donating their time and effort to a community project they're passionate about. It helps us make a difference to the world outside of our work. Plus, we learn new skills too!
Managing Director Pete got involved with his local environment group, Planet Purbeck, to help engage his community with the issue of climate change. Let's find out how it went…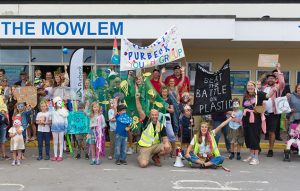 Nat Geo Kids: Hi Pete! Why did you decide to work with an environmental group?
Pete: A lot of people in my community don't get involved with environmental issues – or they find the topic really negative and don't really want to talk about it. So, my plan was to create an event that celebrated nature both locally in Purbeck and around the world and got lots of different people interested.
Nat Geo Kids: That sounds great! Did you manage to pull it off?
Pete: Yes! I worked with a team of thirty other volunteers to plan the event – we called it the Planet Purbeck Festival as it was hosted on two evenings in a row. It was open to everyone, and we talked about all sorts of different environmental topics.
Nat Geo Kids: Amazing! What happened at the festival?
Pete: The first evening was a celebration of the land, so Nat Geo Explorer Dan Raven-Ellison came to speak live, and we showed films from Patagonia, Greenpeace and some local organisations. There was also a panel discussion with local farmers, conservationists and ecologists, all about how we can make Purbeck a better place for people, wildlife and the environment.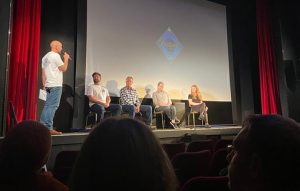 Pete: The second evening was a celebration of the sea, which tackled topics like fishing, plastics, and marine conservation. Plus, a scientist called Imogen Napper did a talk about microplastics (tiny pieces of plastic waste).
Nat Geo Kids: Sounds like everybody learnt a lot! How many people came?
Pete: Over 350 people came over the two evenings. It was fantastic to feel like I was making a real difference to how people think about things like recycling and pollution, and the experience made me feel really motivated to keep talking about climate change and inspiring people here at Nat Geo Kids.
Nat Geo Kids: That's brilliant Pete, thank you for sharing with us!
Do you feel inspired to get volunteering? Let us know in the comments below!