SPONSORED
Pokémon Trading Card Game ‐ Sword and Shield.
All aboard the Pokémon Bus and explore the amazing places that inspired the world of Pokémon Sword and Pokémon Shield.
Pack your Pokédex and get ready for epic journey around the Galar region…
To celebrate the Pokémon Trading Card Game – Sword and Shield, plus the charming and colourful Pokémon Sword and Pokémon Shield video games, The Pokémon Company has launched a handy Galar Expedition Guide plus a brand new five-part YouTube series!
Pokémon Bus Tour: Explore Galar
Then join loveable presenters Sam and Mark as they hop on board a Pokémon-themed London bus to journey around the UK, uncovering secrets about the places that inspired the game's gorgeous new Galar region.
Along the way, the pair will meet Pokémon Trainers, experts, and fans (like famous YouTubers DanTDM and Ali-A). Each episode is full of fun and interesting facts about various Pokémon.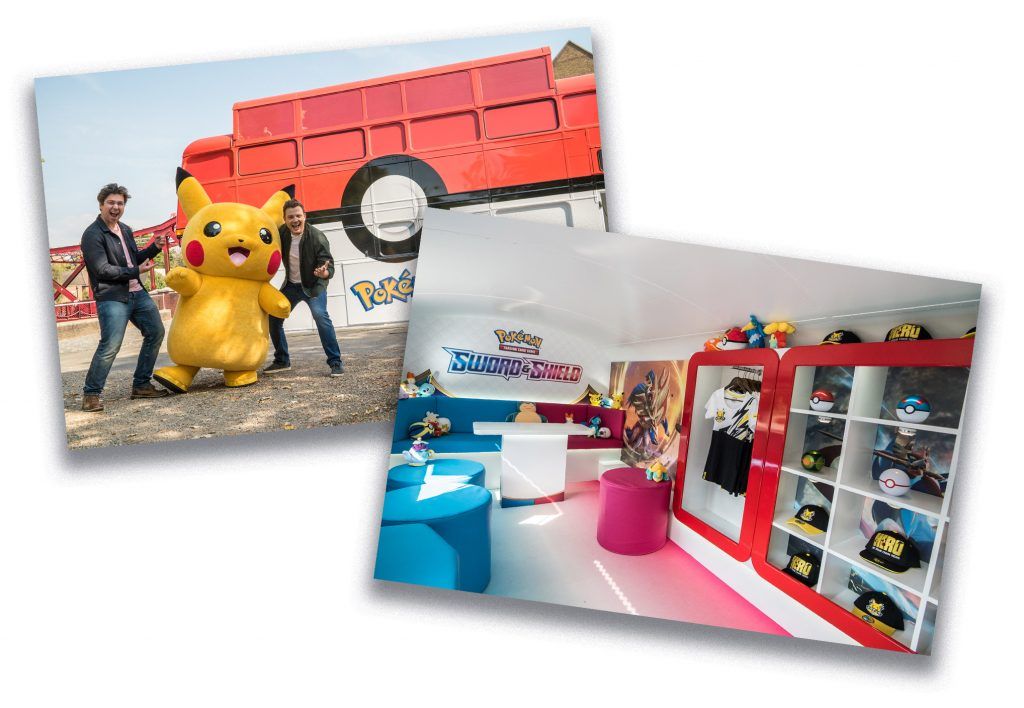 The episodes also feature an exciting interactive challenge for Trainers at home, and Sam and Mark are even joined for special pop-up appearances by everyone's favourite electric mouse – Pikachu. Pika Pika!
Whether you love of Scorbunny, Sobble or Grookey, this exciting series has a little something for everyone!
Galar Expedition Guide
This perfect printable guide is jam-packed with quizzes and games to keep even the most precocious of Pokémon Trainers busy. Explore stunning artwork showing Galar's diverse environments — from beautiful countryside, modern cities, thick forests, and craggy, snow-covered mountains. You'll also learn how they were based on real life locations, like the Manchester-inspired Motostoke and the capital city of Wyndon. Wow!
Meet Bird Keeper Toby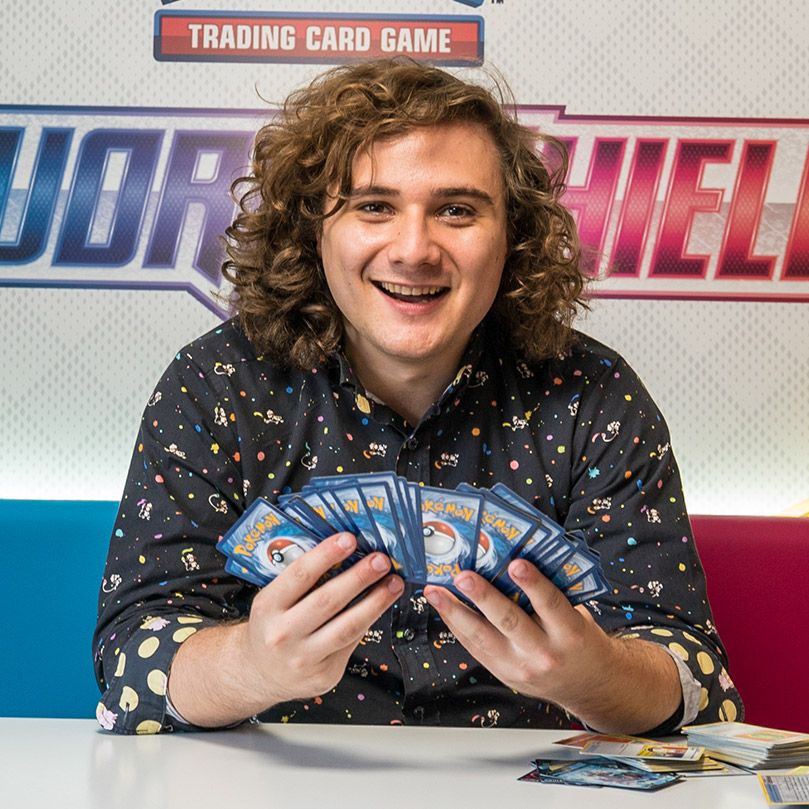 On their journey around the UK, Sam and Mark are joined by YouTuber and Pokémon megafan Bird Keeper Toby. We caught up with him for a chat:
Hi Toby, why do you love Pokémon?
I love Pokémon because it takes me back to my childhood. The idea of going on an adventure with friends and forming a team of powerful Pokémon always seemed really exciting to me. I wanted to be just like Ash.
What is your favourite Pokémon of all time?
This changes daily; there are so many top tier Pokémon. I love Metagross and Gliscor but right now I'm loving Kartana! It's so small and it's fun to have it follow you in The Crown Tundra. There is something really cool about the fact that it is so tiny and yet incredibly powerful.
Which Pokémon on are you most like?
Easy. Snorlax!. Snorlax likes a good snack and a good snooze. Who can't relate to that?
What's your favourite new Pokémon from Pokémon Sword and Pokémon Shield?
In Pokémon Sword and Pokémon Shield, Snom has won me over completely. When I opened my pack of Pokémon Sword and Shield: Vivid Voltage and saw it for the first time I was hooked. I just think it has a really dorky face and for a Pokémon covered in ice. Every time I see it I melt saying "awwwwwww". Snom is very cute.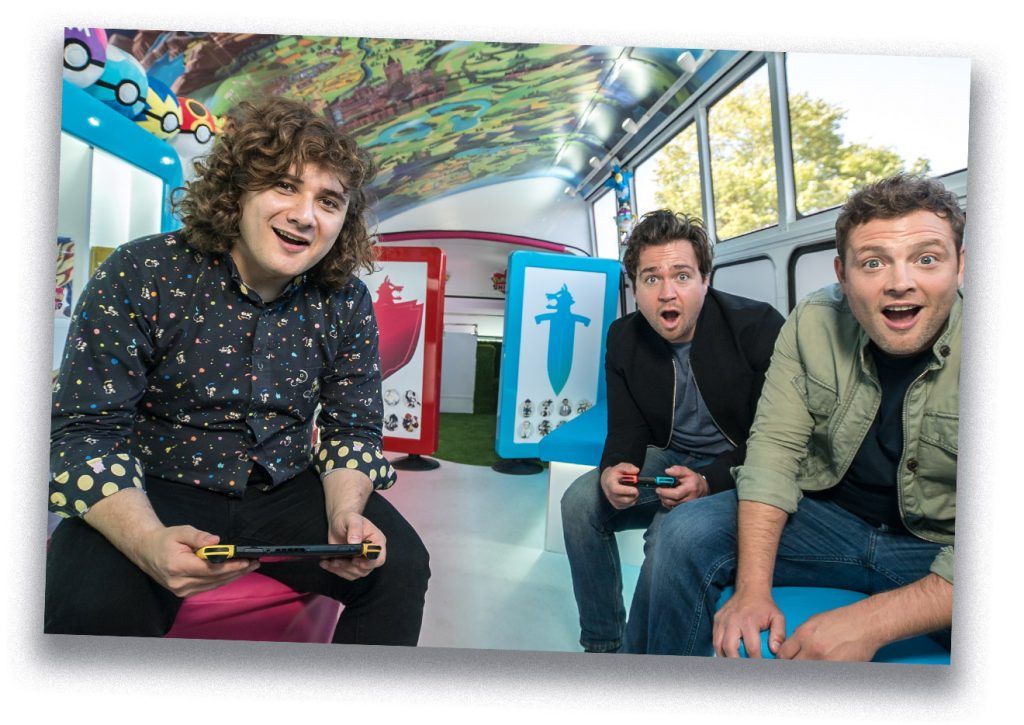 What inspired you the most about the Galar region?
I love the Town of Turffield. It's highly inspired by Stonehenge and the surrounding towns and villages, which happens to be near where I'm from. Given that is where the first Gym of Galar is, it reminds me that great Pokémon adventures can start in towns like mine! That makes me happy.
How did you enjoy your time on board the Pokémon bus?
The Bus was incredible I loved all the Pokémon plushies and I may have even taken a Wooloo home with me! Mostly though I loved meeting Sam and Mark, they are both absolutely lovely and made me feel very welcome on the bus!
And finally, what would your evolved form be called?!
Bird Keeper Toby evolves into Gym Leader Toby and one day Champion Toby! I don't think I'm too many levels away from that.
Thanks, Toby!
Win Pokémon Trading Cards
Fancy getting your hands on two Pokémon Trading Card Game: Sword & Shield – Vivid Voltage Theme Decks, a Vivid Voltage Booster Box, plus an exclusive card signed by Sam, Mark and Bird Keeper Toby? Click here to find out how to enter.
POKÉMON TRADING CARD GAME – SWORD AND SHIELD IS OUT NOW!
More Like General Entertainment