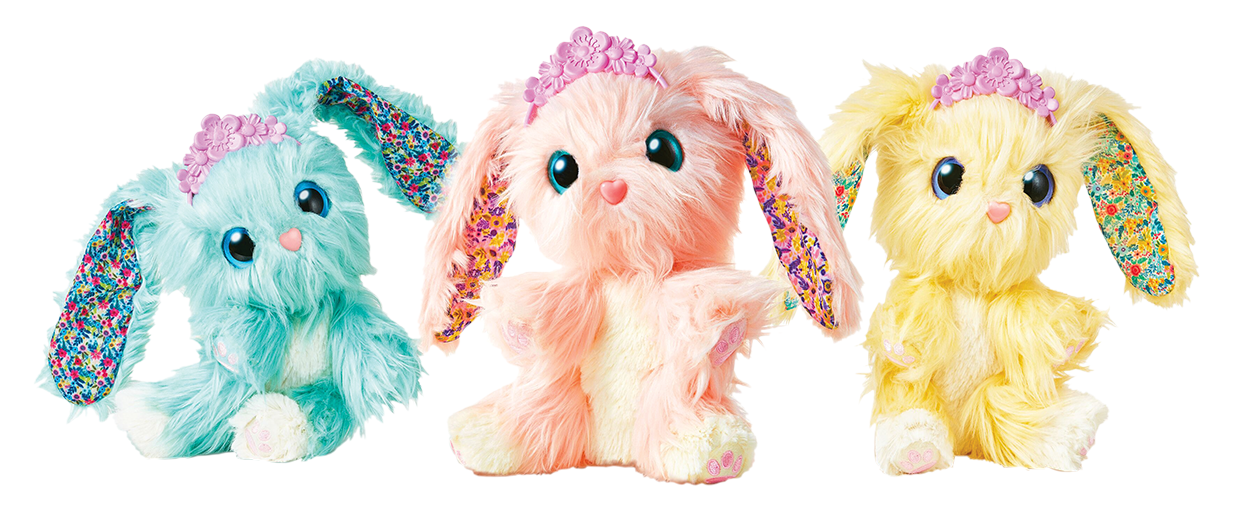 SCRUFF-A-LUVS BLOSSOM BUNNIES
Competition closes at 23:59 on
9 May 2019
SORRY, THIS COMPETITION IS NOW CLOSED.
Are you ready to welcome an adorable new friend to your family? 
At first, Scruff-a-Luvs Blossom Bunnies look like sad balls of matted fur, in desperate need of love. But show them a little care and attention and they'll magically transform from scruffy to fluffy! 
Give them a bath, then dry and groom them with the special brush to discover a beautiful soft bunny. There are three FFFs (Furry Friends Forever) to collect – Lemon Drizzle, Posie or Peppermint. 
The prize
We have 25 Scruff-a-Luvs Blossom Bunnies to give away! 
By entering our competitions you agree to the terms set out in our Privacy Policy and our competition terms and conditions.
SIGN IN TO TAKE PART
or Register here
Thanks for registering, you're now free to explore our site.