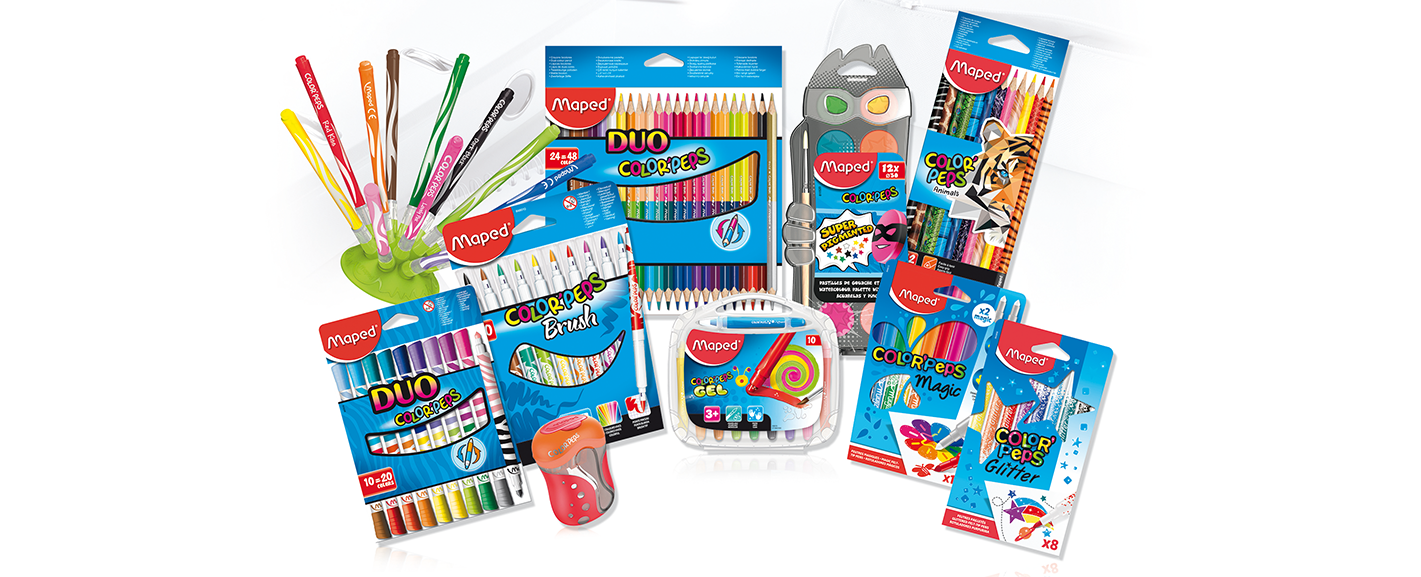 Win a Maped Helix colouring set
Competition closes at 23:59 on
13 March 2019
SORRY, THIS COMPETITION IS NOW CLOSED.
Is your pencil case looking a little bit sad and empty? Well bulk it up with this bumper Color'Peps bundle from Maped Helix – it's perfect for designing, drawing or just livening up your homework! 
The bundle includes the Color'Peps Jungle Innovation felt pen set with its nifty stand – a smart and fun way to make sure you never lose your pen caps again!
The kit also contains the brightly coloured Duo felt pens and pencils – complete with different colours at each end – and the Color'Peps Magic pens with cool colour-changing ink. And don't miss the Color'Peps Glitter pens – perfect for adding some sparkle to your pictures. 
The prize 
Ten winners will receive this super colouring set. 
By entering our competitions you agree to the terms set out in our Privacy Policy and our competition terms and conditions.
SIGN IN TO TAKE PART
or Register here
Thanks for registering, you're now free to explore our site.