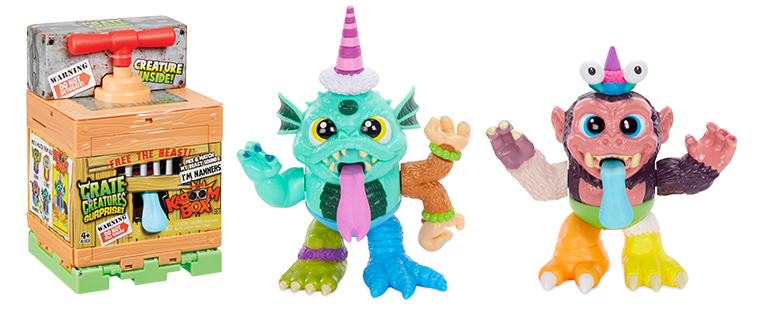 WIN CRATE CREATURES KABOOM BOX
Competition closes at 23:59 on
6 June 2019
SORRY, THIS COMPETITION IS NOW CLOSED.
 These funny looking monsters may look a bit scary but Crate Creatures are big softies really! 
Push the plunger to blow up your KaBOOM Box, then watch as your Crate Creature explodes out, sending its body parts flying.
Piece your beastie back together and listen as each of its six parts makes its own funny or gross sound.
You can even mix and match the body parts with other Crate Creatures to reveal awesome new noise combinations. 
The prize
We're giving away a Crate Creatures KaBOOM Box to 20 lucky readers. Awesome! 
Available from Smyths Toys
By entering our competitions you agree to the terms set out in our Privacy Policy and our competition terms and conditions.
SIGN IN TO TAKE PART
or Register here
Thanks for registering, you're now free to explore our site.