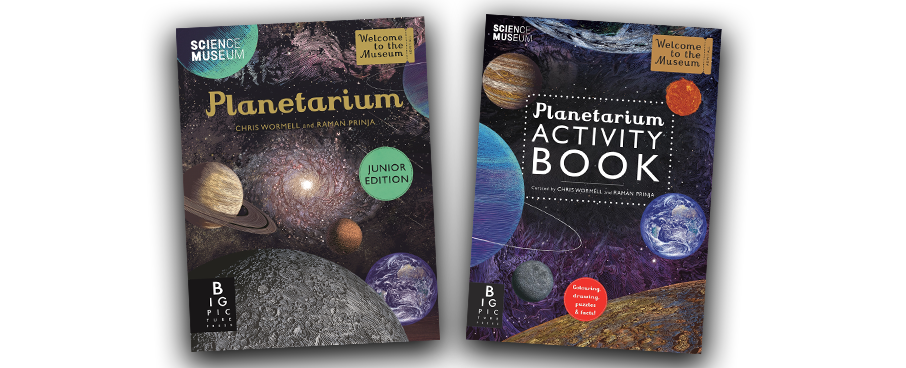 Win Planetarium books
Competition closes at 23:59 on
11 April 2019
SORRY, THIS COMPETITION IS NOW CLOSED.
Get ready to take an incredible journey through the stars with the Science Museum's Planetarium Junior Edition.
Explore our solar system before shooting off towards the most distant objects in space.
Get answers to some of the biggest questions in space science – how big is the Universe? How did it start and when will it end? What exactly is a black hole? And are we really alone in the Universe? 
The Planetarium Activity Book is packed with puzzles to solve, pictures to colour, doodling, drawing and much more, it's truly out of this world! 
The prize
Twenty lucky readers will blast off with both these books by Chris Wormell and Raman Prinja. 
Available from all good bookshops and amazon.co.uk
By entering our competitions you agree to the terms set out in our Privacy Policy and our competition terms and conditions.
SIGN IN TO TAKE PART
or Register here
Thanks for registering, you're now free to explore our site.