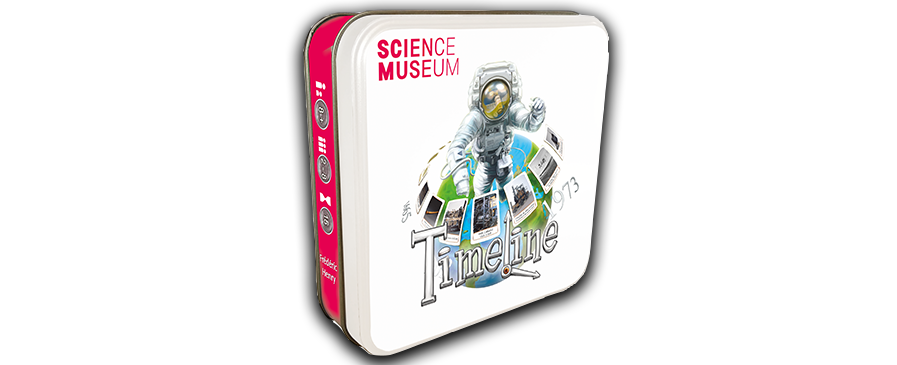 WIN TIMELINE SCIENCE MUSEUM GAME
Competition closes at 23:59 on
6 June 2019
SORRY, THIS COMPETITION IS NOW CLOSED.
Since the dawn of humankind, people have achieved truly remarkable things! Now you can test your knowledge of our finest scientific, technological and medical breakthroughs with the fascinating Timeline Science Museum Game! 
Based on the Science Museum's exhibits, you need to work out the dates of these incredible achievements.
Players take turns to place one of their cards in the Timeline that sits between them, flipping the card over to see the date and check if they're correct. The first player to place all their cards correctly in the timeline is the winner! 
The prize
Thirty-six brainboxes will win the Timeline Science Museum Game. Yay! 
By entering our competitions you agree to the terms set out in our Privacy Policy and our competition terms and conditions.
SIGN IN TO TAKE PART
or Register here
Thanks for registering, you're now free to explore our site.