How to make
eco-friendly slime!
It's colourful, fun, and won't hurt the planet!
This eco-friendly slime is non-toxic, colourful and, although it wouldn't taste too nice, edible! It has minimal clean up and no harmful impact on the planet, plus you can make it in just a few minutes – providing your kids with tons of sensory fun!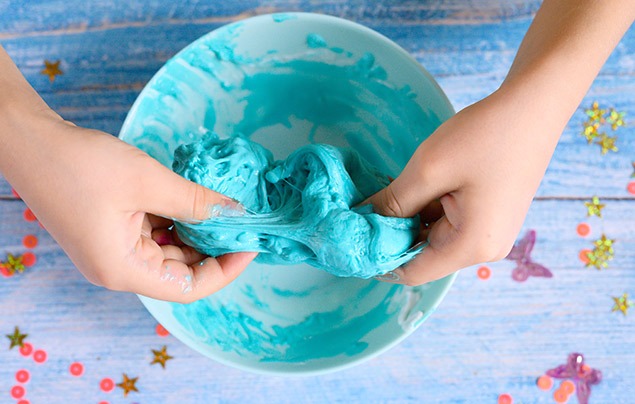 What You'll Need
– ½ cup/ 64g cornflour
– 18-20 tsp water
– Natural food colouring – as many or as few drops as you like
– Large bowl suitable for little hands
– Spoon
– Small dish
– Sieve (optional)
Method
1. Measure out the cornflour and sieve it into a bowl.
2. Pour some of the water into the dish – at this point it doesn't really matter how much – and add as much of the food colouring as you like. Remember: the more you add the richer the colour of the slime!
Top tip: Adding the food colouring at this stage makes it easier to stir and lessens the possibility of staining hands and clothes.
3. Add the cornflour to the bowl along with some coloured water.
4. Begin to mix with a spoon (or little hands!).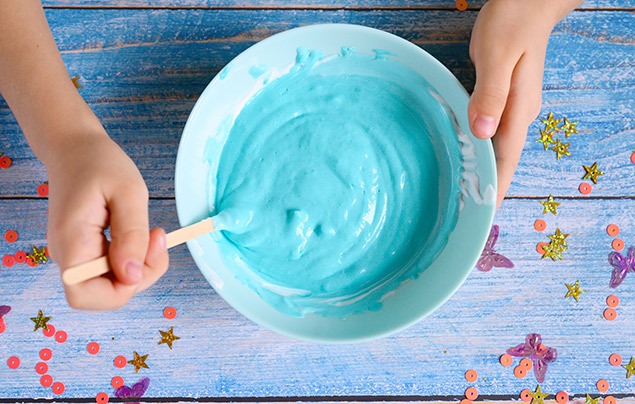 5. Slowly add more of the coloured water and keep mixing until the mixture begins to reach a slimey, gooey consistency. This shouldn't take too long but might get a bit messy! If it feels too watery, add some more flour and, if it feels too dry, add some more water.
Top tip: Grab a subscription to Nat Geo Kids magazine for new eco-friendly activities almost every month along with tons of fascinating features, cool games and news from around the world!
6. You'll know you've reached the right consistency when you can scoop the slime out of the bowl and it drips down in a gloopy mess. You should be able to roll it in your hands and, when you stop, it should go back to its original state.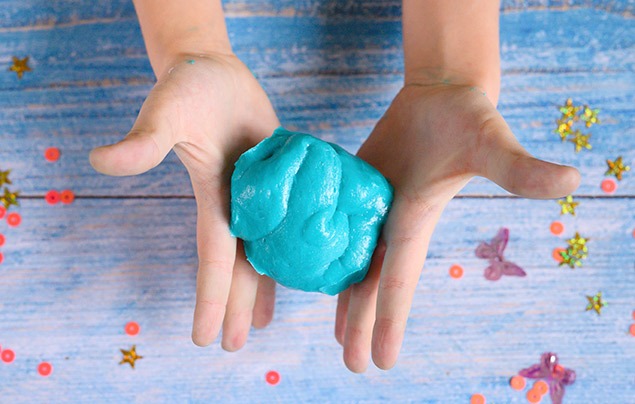 7. Enjoy your eco-friendly slime! It's fun to play with and can be removed from hair and clothes with minimal hassle – because it's made from natural ingredients, you can simply wash it out (though watch out, the colours may stain!).
Top tip: Keep your slime in an airtight container to use again and again! You may need to add a little water to keep it moist.
What do you think of this eco-friendly slime recipe? Let us know in the comments, below!