SPONSORED
Fascinating facts about the Sámi people
And discover their connection to Frozen II…
Meet the famous reindeer-herders of the Arctic in our facts about the Sámi people…
Facts about the Sámi people
1) The Sámi are a group of indigenous people that come from the region of Sápmi, which stretches across the northern parts of Norway, Sweden, Finland and the Kola peninsula in Russia.
2) No-one is exactly sure how many Sámi people there are, but estimates range from between 50,000 – 200,000! On the 6 February every year, they celebrate Sámi Peoples Day. They wear traditional clothes, eat traditional food and fly the Sámi flag!
3) Their traditional outfits – known as the Gakti – are worn at parties, festivals, weddings, baptisms, funerals and more. The handmade outfits are decorated with different designs so the Sámi can easily tell where another person is from.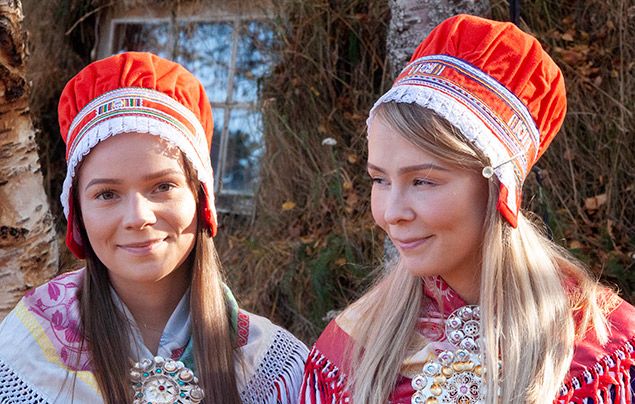 4) The Sámi are best known for reindeer herding. Reindeer meat is used for cooking, leather and fur is used to make shoes and clothing, and antlers and bones make useful tools and decorative objects. The Sámi are also skilled fishers and sheep herders.
5) Reindeer are so important to the Sámi way of life, that many people go to a special university to learn how to care for their animals. Like we might have classes in Maths or English, they have classes that teach them how to look after the reindeer herds – how cool is that?!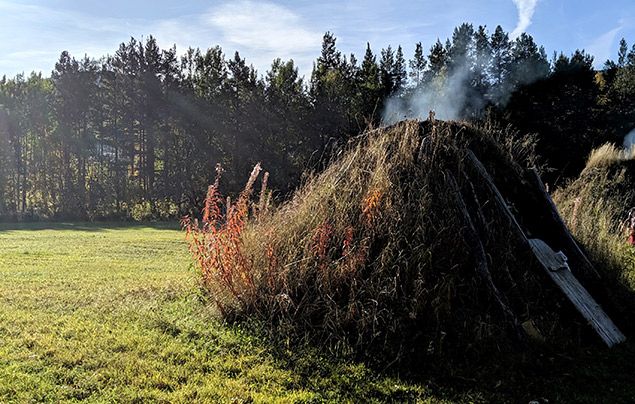 6) There are nine different Sámi languages! Thankfully, the word 'reindeer' is the same for all Sámi people, meaning they can communicate with each other about reindeer, no matter what language they're speaking!
7) In Frozen II, the make-believe Northuldra tribe you see in the Enchanted Forest are based on the Sámi people of northern Norway! During the film, Elsa and Anna learn that their mother was one of the Northuldra people, which makes the sisters half Northuldran.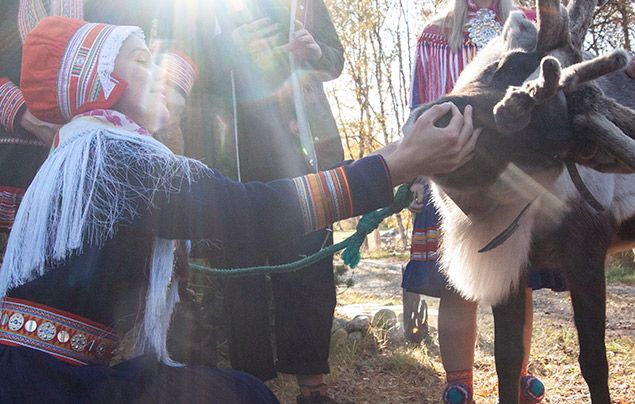 8) The Sámi are 'semi-nomadic', meaning they don't stay in the same place all year. Sámi herders migrate with their reindeer during the seasons, heading to the mountains for winter and coming back together with the community in the summer. On the journey, Sámi herders will camp in a traditional tent, called a lavvo. A lavvo is a circular frame of poles leaning inwards towards a pointy top – similar in style to the teepees and wigwams used by the indigenous people of America.
9) Traditionally, the Sámi people lived in a group of families called a 'siida'. The word siida is used to describe both the reindeer herding area and the team of people who look after the herd.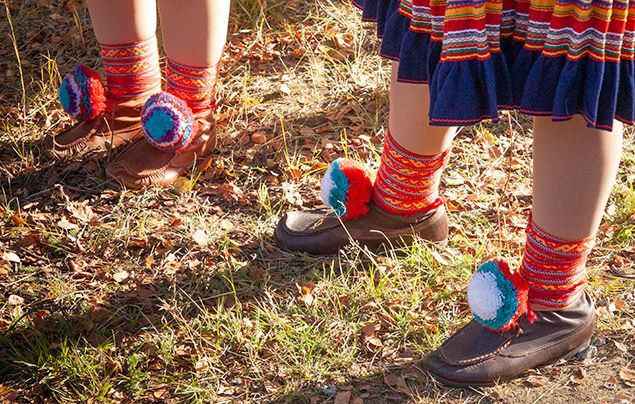 10) The Sámi people have their own parliaments to represent them in Norway, Sweden and Finland, and their own newspapers and radio stations, that report on issues that concern the Sámi people!
What did you think of our feature on the Sámi people? Let us know by leaving a comment, below!
Words by Josephine Price at National Geographic Traveller. Image of traditional Sámi shoes and materials ⓒ Getty (656760470). All other images ⓒ Josephine Price at National Geographic Traveller.
More Like General Geography