SPONSORED
FREE theatre tickets for kids
Check out Official London Theatre's Kids Week this August
With no clear indication of when theatres will reopen, unfortunately Kids Week won't be going on sale as planned. They still want to stay connected with you all, so they will be adding more activities on their family fun theatre page officiallondontheatre.com/family-theatre
Do you like to watch singing and dancing? What about having someone make you laugh? Maybe you'd like to see whole worlds come alive on stage? Then check out Official London Theatre's Kids Week this summer!
Kids Week runs every week in August and not only can you see some amazing London shows, but you also have the chance to take part in activities such as singing and dancing workshops, all for FREE.
Head to www.OfficialLondonTheatre.com/newsletter to sign‐up to their Family Theatre News & Offers and be the first to know when participating Kids Week shows are announced.
Get your grown‐up to read the below and we hope to see you at Kids Week 2020!
For your grown‐up…
During August a child who's 16 or under can go FREE to participating shows when accompanied by a full paying adult. An additional two children can also go for HALF PRICE. Plus, there are no booking or postage fees to pay.
Kids Week includes a wide variety of London musicals, plays, comedies and children's shows to choose from. It helps to be flexible with show choices and performance dates. Tickets for some shows do sell out quickly, so have a few shows in mind.
Kids Week tickets are the perfect way to introduce your whole family to theatre over the summer holidays – with great London shows and great value theatre tickets. There's also a programme of activities to get your kids more involved, as well as Kids Eat Free deals available at Official London Theatre's partner restaurants.
So, mark your calendar now, as Kids Week 2020 goes on sale on 9 June!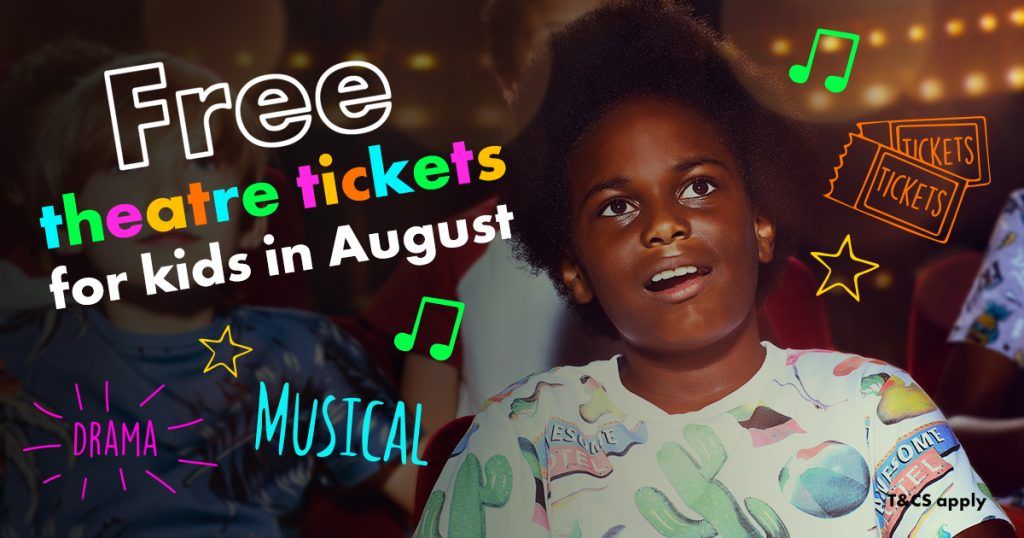 More Like General Entertainment