SPONSORED
Go wild with BURGER KING®!
Sink your teeth into some fab, foodie fun!
We've got some exciting news, adventurers! Every time you feast on a King JR™ meal at your favourite BURGER KING® restaurant, you will receive 3 collectable cards. Each card contains an awesome wild animal which can be brought to life in 3D using the cool BK® Gone Wild app!
There are 25 wild animals to collect including the African Lion, Giant Panda and Great White Shark! Start your collection today and see these animals come to life on your screen!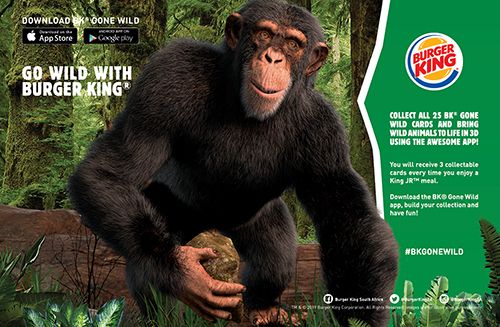 #BKGONEWILD
Click HERE! to find out more!
More Like General Entertainment