ABOUT CLICKS SMARTBITE
Enjoy healthy treats for the whole family and get all the nutrients
you need for a jam-packed day with Clicks Smartbite.
From chocolate and fruit bars to yummy veggie chips and rice pops, Clicks Smartbite has you covered when you need a healthy snack!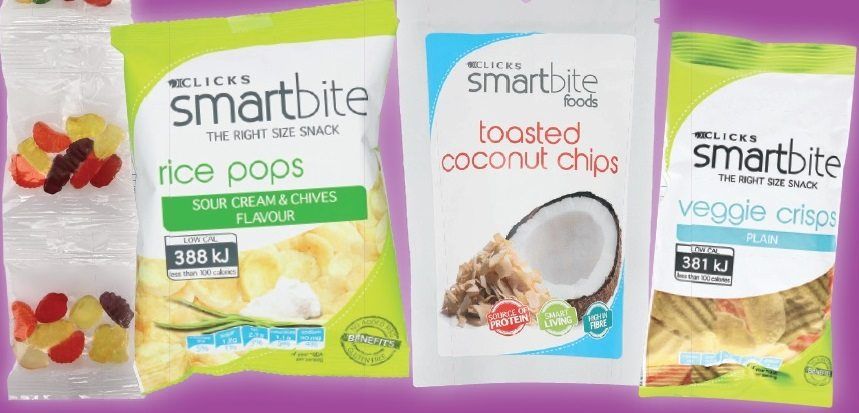 CLICKS SMARTBITE'S 10 TIPS FOR SMARTER SNACKING!
1. Control portions
2. Hydrate
3. Keep it light
4. Favour fi bre
5. Go slow on sugar
6. Never go hungry
7. Nibble guilt-free
8. Choose slow carbs
9. Cut bad fat
10. Go for variety
Available online at www.clicks.co.za and in selected Clicks stores nationwide.
More Like General Entertainment