SPONSORED
Unlikely Animal Friends!
Celebrate the power of friendship…
We've all heard of strange friendships in movies – think of Pumbaa the warthog and Timon the meerkat in The Lion King! This month, NAT GEO WILD tells the heartwarming stories of real-life creatures that became best buds…
Episode 1 | Mini Me
Some animals spend so much time with their human owners that they start acting like furry people! Meet a goat that goes surfing with his human pal and a cat that shares its owner's passion for rock climbing!
Episode 2 | Can't Stop the Healing
A friend in need is a friend indeed – and some people will go to great lengths to help animals that are in trouble. From a pair of battle buddies to a miniature horse that needed a prosthetic leg, here are stories about friends who were there for each other.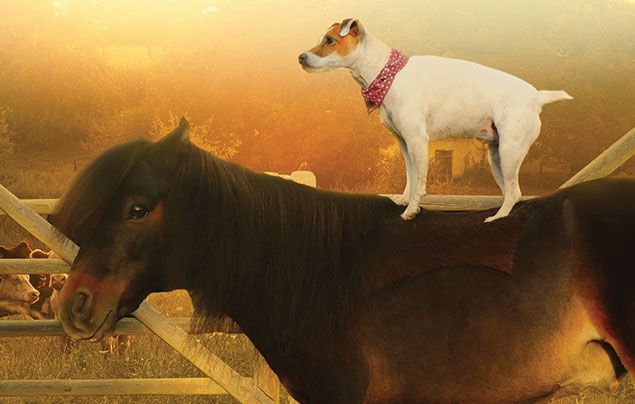 Episode 3 | All Buddies Great and Small
Man's best friend has a big heart. But some dogs can even find it in themselves to love a squirrel or a pot-bellied pig, as we see in this episode. These kind canines prove that size doesn't matter when it comes to friendship!
Episode 4 | Puppy Pals
Pups always seem ready to take on the world – and happy to hang with anyone or anything. It can be a patient animal like a goat or an edgy, dangerous one like a cheetah. A lost baby deer, a one-eyed fox and a bunny also get some awesome puppy love.
Episode 5 | Silly Goose
From a dog-loving dolphin to a captive grizzly bear that's rescued by a human, you never know who or what will enter your world. Get ready to learn about the special, life-changing bonds that are formed when different species come into each other's lives!
Unlikely Animal Friends is on Wednesdays at 6 p.m. from 2 January 2019!
More Like General Entertainment