Two-legged fox spotted
in garden!
We find out more about this amazing animal seen in Derbyshire, England…
Have you ever spotted a red fox in your garden, or hanging around your local area? Well, in December 2022, a couple from Derbyshire, England saw something extraordinary – a fox with just two legs!
Phil and Jane Carter spotted the agile creature in their back garden. Check out the astonishing footage…
The fox was probably looking for food like worms or berries in the grass, using its brush (tail) to help balance on its two legs. Experts have never seen anything like it in the wild before!
TV wildlife expert Mike Dilger thinks the fox was born with only its front legs – so it's likely had the disability all its life. As it looks healthy, the two-legged fox must have found ways to adapt, hopping around and foraging for food.
Since the film was taken, Phil and Jane haven't seen the two-legged fox again. But Phil has put up some mounted cameras in the garden, so if it does come back, they'll spot it!
Teachers! Want your class to learn about the British Isles' wonderful wildlife? Then check out this primary resource packed with information and activity ideas.
Spotted foxes in your garden?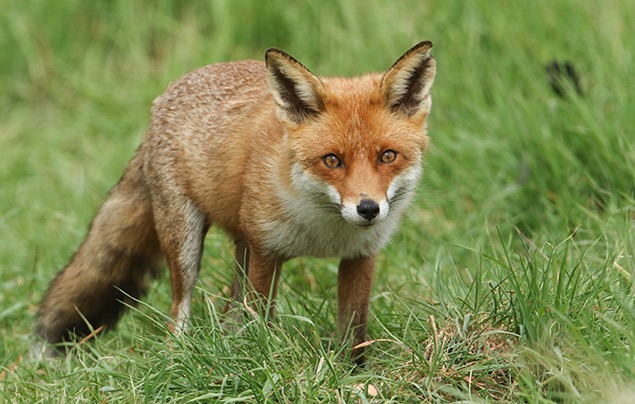 Foxes might be adorable, but they're wild animals. It's best not to feed them, as their broad diet means they won't be short of food. Also, it's safer for them to not become too trusting of humans.
Learn about other British garden wildlife! Check out these adorable hedgehog facts, learn all about honey bees or discover the astonishing plant lifecycle.
If you see a fox in your garden or local area, don't encourage it to come close to you. Keep a safe distance away and watch it quietly.
Pay attention – what does the fox look like? How are they behaving? What do you think they're up to? The more time you spend observing, the more you'll get to know these amazing animals!
What do you think of this fantastic two-legged fox? Tell us in the comments, below!
More Like General Animals