SPONSORED
THE WORLD'S MOST AMAZING PLACES
Go on a journey of discovery to 100 of the world's most amazing places
Journey to 100 of the planet's most incredible places in this fun, fact-filled National Geographic Kids book! Uncover the WHERE? WHAT? and HOW? of everywhere from England's Jurassic Coast to Australia's Great Barrier Reef, and the Mariana Trench in the Pacific Ocean to the Serengeti National Park in Tanzania, Africa .

Not only is The World's Most Amazing Places jam-packed with stunning photos of colourful hot springs, giant trees and explosive volcanoes, you'll also find 1000 extraordinary facts to wow your family and friends with. How cool is that?!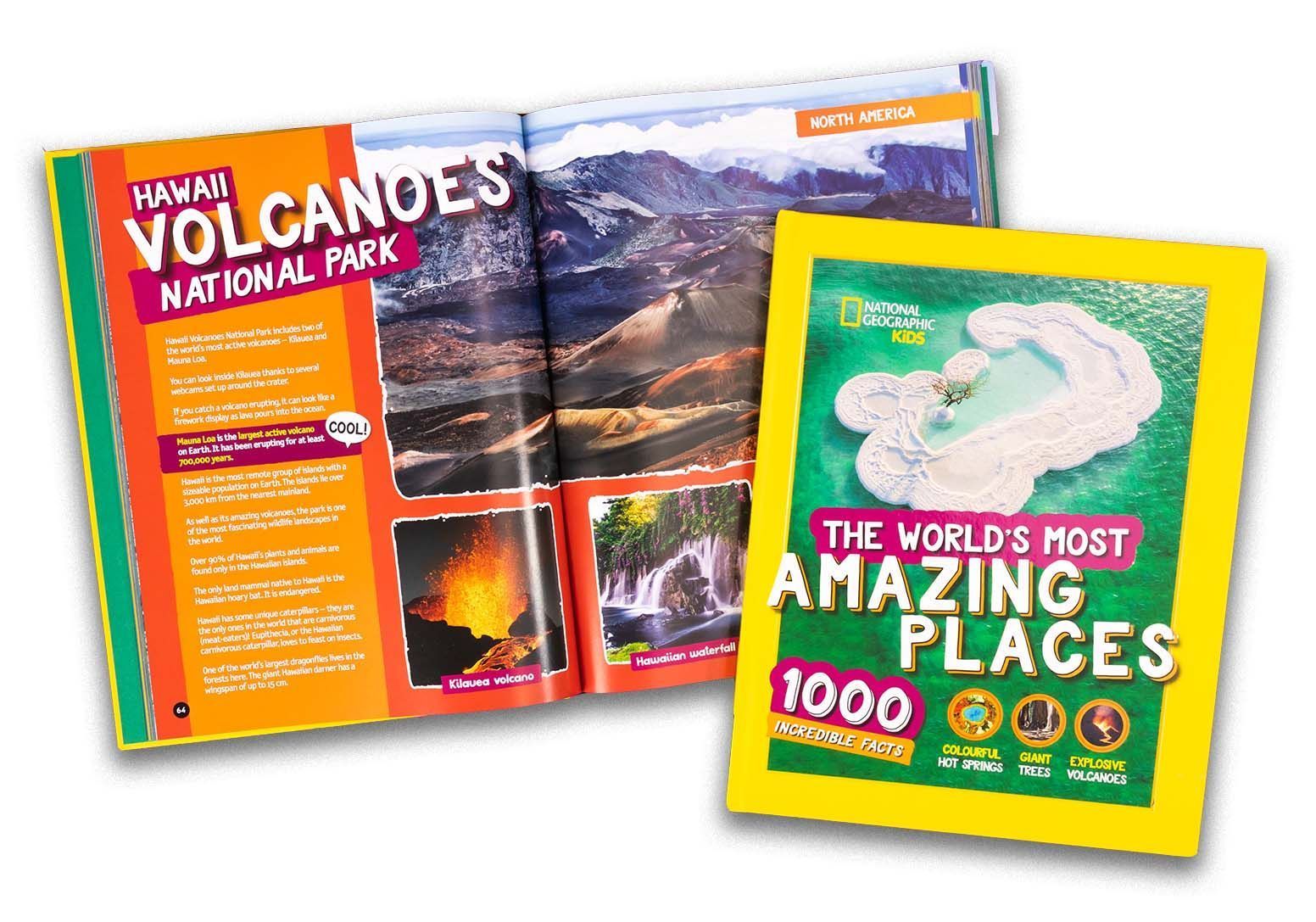 FIVE ASTOUNDING FACTS!
Get a little taste of this inspiring book with these five fab facts from around the world…
1. Australia's Great Barrier Reef stretches for over 2,300 km and covers an area about the size of Italy.
2. The Galápagos Islands, near Ecuador, form one of the world's most volcanically active areas. They have 13 active volcanoes.
3. The Grand Canyon in Arizona, USA is 1,850 m deep in places . That's deep enough to stack six Eiffel Towers on top of each other!
4. There's a forest of needle-like rocks n northwest Madagascar called the Tsingy de Bemaraha Strict Nature Reserve.
5. The Rainbow Mountains in Zhangye National Geopark, China, so called because the rock is striped in rainbow-coloured layers.
WIN A COPY OF THE BOOK
We're giving FIVE winners the chance go get their hands on a copy of The World's Most Amazing Places.
CLICK HERE TO FIND OUT HOW TO ENTER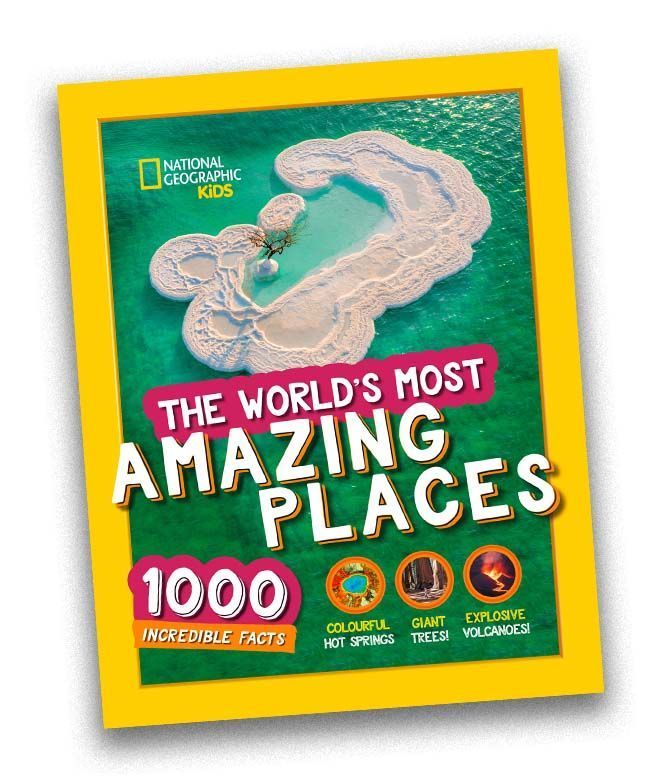 OUT NOW!