SPONSORED
Kew Gardens poetry competition winners
It's time to reveal the lucky winners of our Kew Gardens poetry competition!
Earlier this year, we asked you to write a poem inspired by a garden to celebrate the opening of Kew Gardens' amazing new Children's Garden!
We received hundreds of entries and our judge, Young People's Laureate for London, poet Momtaza Mehri, had a tough time picking the winners. Take a look at Momtaza's selection of young poets soon to have their work displayed at Kew…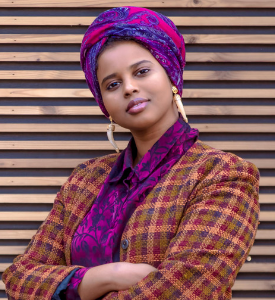 Momtaza says: It's been a really expansive selection of different forms, different techniques and inventive use of imagery!
Star-prize winner
Grace, age 10 — The Tree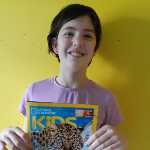 She stands guard over the garden,
Hands poised touching the sky,
She's watched the flowers grow from a seed,
She has also seen them die.
She wears a dress of green ivy,
With twigs stuck in her hair,
A bird nests on her shoulder,
But she doesn't care.
For she watches over the garden,
And she is the key,
To healthy and successful wildlife,
Even though she is only a tree.
Momtaza says: "Brilliant use of extended metaphor, and it showed a knowledge of poetic techniques. Using the central figure of the tree as the backbone of the poem is really nice. The poem takes you on an emotional journey from seed to tree."
Star prize
Grace has won an all-expenses paid day out at Kew Gardens, where she and her family will get to explore the incredible new Children's Garden where they will enter through a tunnel of scented star jasmine plants before arriving at a 200-year-old oak tree, surrounded by an aerial walkway! They can head over to explore four fun gardens themed around the elements that plants need in order to grow — earth, air, sun and water!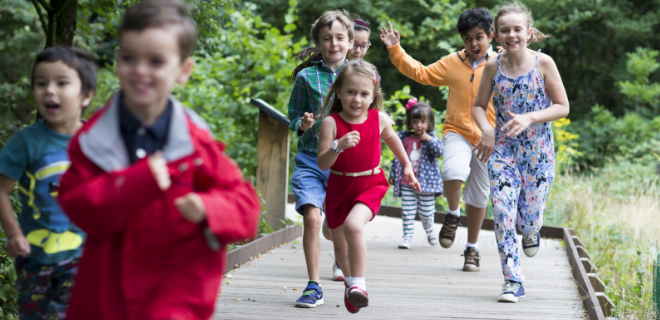 Grace has also won an amazing bundle of Kew books and a year's family membership to Kew, where she'll be able to explore the gardens during all four seasons, which is host to over 50,000 living plants — wow! Grace's poem will also be on display in the Children's Garden!
Runners-up!
Morgan, age 12 — The Prickly Gardener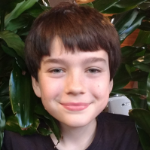 I snuffle around the urban forest,
Pushing through the grassy plains,
Sniffing out the swirly snails,
Hunting out the bewitching beetles,
While the setting sun lulls the world to rest.
The scented blooms fill my senses,
Distracting me with their natural beauty,
Towering above, and all around me,
Filling my thoughts with colourful images,
Like rainbows exploding in my dreams.
A shadow passes overhead,
Disturbing me from my distant thoughts,
I take fright, my footsteps quicken,
Where to go? Where to hide?
A place of safety soon appears.
The flowerpot cavern, dark and shady,
A sanctuary, a shelter from my fear,
A chance to stop my heart from racing,
To pause, in silence, while dusk approaches,
The dark shielding me from the hunter above.
The night continues, my time to roam,
Garden to garden, I seek out dinner,
A worm pops up, I slurp it down!
I continue to wonder, heading for home,
My hunger now satisfied by garden creatures.
I use my nose to guide me back,
Dawn arriving with an orange glow,
I find my nest, my den, my bed,
Then curl myself into a ball of spines,
And sleep softly 'til a new dusk arrives,
Another day's work done.
Hatty, age 7 – The Garden Awakes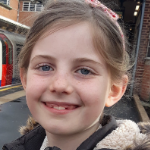 The sun's heavy eyelids slip open as
Splinters of light come spilling out.
In moments the sky is flooded with
The sun's golden rays.
The dark blanket of night evaporates,
Revealing a garden.
Vivid colours dance and swirl,
As beautiful bluebell buds unfurl.
Dazzling daffodils bow their heads,
Tiny suns smiling in flowerbeds.
Dew glistens across the grass,
A sea of shimmering drops
Sparkling on the ground.
Up above, blossom nestles
In the arms of trees' embrace
Until the breeze swoops past,
And then petals sprinkle to the floor.
Purple crocuses sprout and spring
As the birds of the garden sing.
New life erupting everywhere,
This magic garden for all to share.
Enzo, age 6 — Kew Gardens

Nature's great,
birds sing,
Mum hates
bees sting!
Green grass,
houses glass,
flower bud,
I love mud!
Outside
in our stride,
sky blue,
go to Kew!
Joseph, age 11 — Morning in the Garden

Shiny drops of dew,
Fall off shrubs and trees.
Grass up to my ankles,
Flowers up to my knees.
Noise in the distant sunrise,
Of birds chanting their song,
Blue tits and woodpeckers,
And the church bell's eerie ding dong.
The tenderness of leaves,
The stickiness of the sap,
Bushes aligning the wooden fence,
And hedgehogs having a nap.
The glimmer of the cobwebs,
The smell of morning sun,
But soon the children will come out,
Each to have some fun.
Ethan, age 7 — In My Garden!

In my garden are some big plump worms
In the morning, it's what every blackbird yearns.
Pulling at them, tugging them out of the ground,
On the lawn and the flowerbed is where they'll be found.
Tug tug, squawk squawk
Tug tug, squawk squawk
Sometimes I disturb them when I go out for a walk!
More prizes…
All six winners received an amazing book bundle from Kew, as well as a year's family membership!
Find out more at kew.org!