SPONSORED
NAT GEO
DIG KITS
CAN YOU DIG IT?
Calling all budding archaeologists! Unearth exciting specimens – from gems and shark's teeth to actual dino poop – with this awesome range of STEM Dig Kits from National Geographic!
HOW TO USE!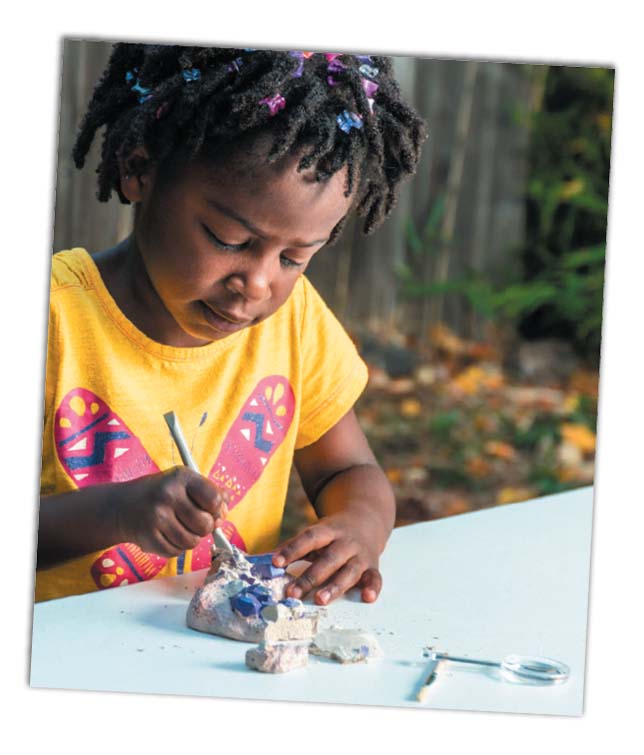 Use the included chisel to help you chip away at each set's dig brick and reveal REAL SPECIMENS! (You can use a little water to soften the brick if it proves too tricky). Then, take the brush and gently remove any stubborn sediment before placing your find in water to give it a clean.
You'll be able to examine your discovery in fine detail with the magnifying glass. Wow!
Handy learning guides provide cool facts about what you've found!
GEMSTONE DIG KIT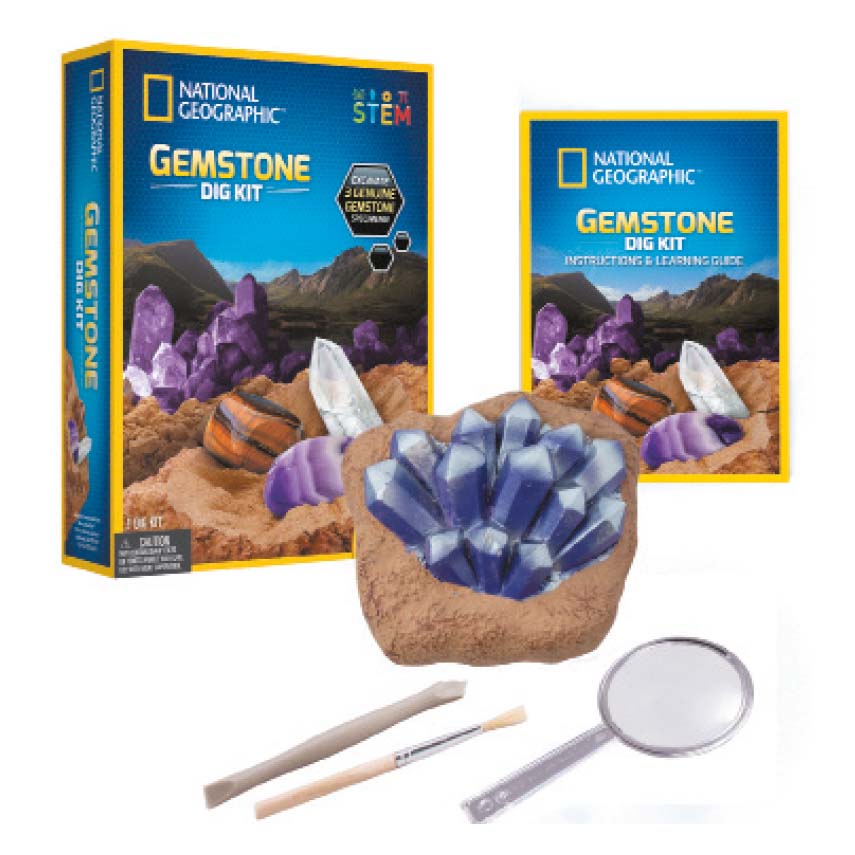 Your eyes will light up when you uncover these three shiny gemstones. There's a striking violet amethyst, a sparkling crystal-like quartz and a golden-brown tiger's eye!
DINO FOSSIL DIG KIT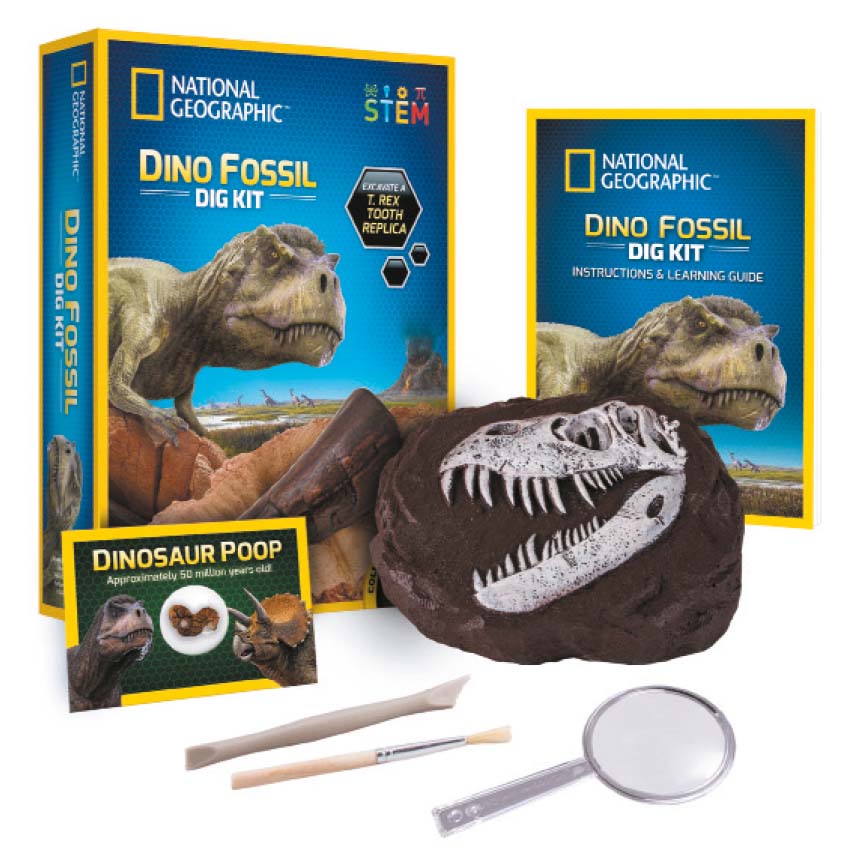 Travel back to a time when giants roamed the Earth as you excavate a replica T. rex tooth plus a genuine dino poop fossil that's over 50 million years old!
SHARK TOOTH DIG KIT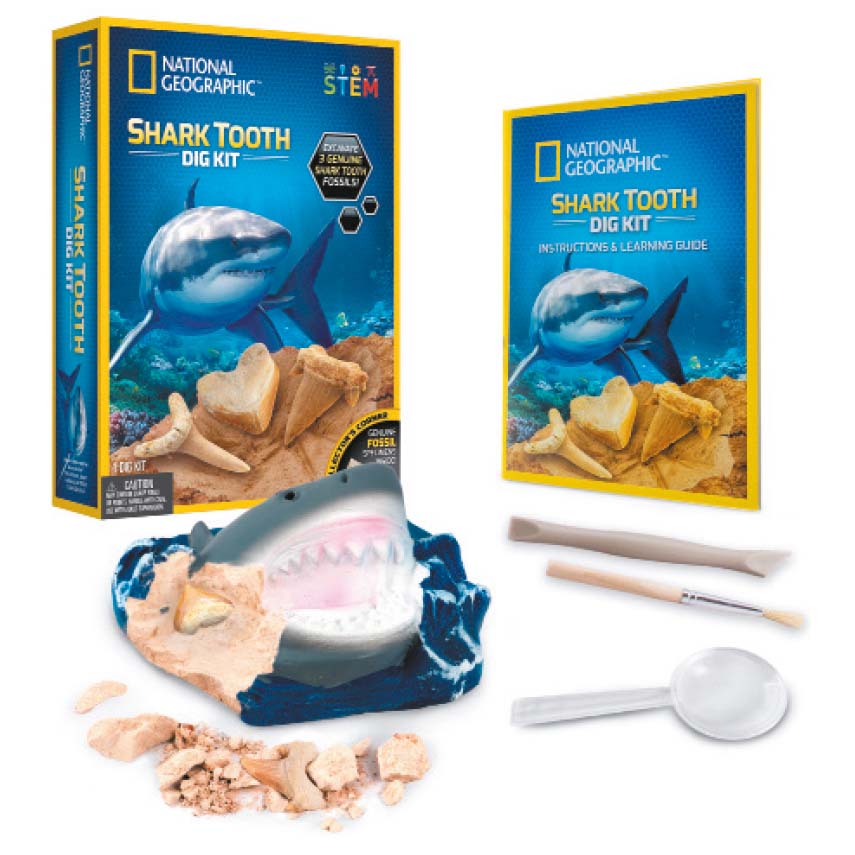 Find fossilised teeth that belonged to fearsome sea creatures around the world – from the extinct otodus shark and crow shark to the sand tiger shark that still swims today!
HELP PROTECT THE PLANET!
Did you know that when you buy National Geographic goodies, you're helping to look after our world?
That's because some of the profits fund National Geographic Explorers, helping them carry out vital scientific research and conservation projects.
Science lovers can pick up these cool kits from Argos and Very.
COMPETITION TIME!
More Like General Kids Club