How to reduce your plastic at school!
Help protect the environment by making your school day plastic free!
Calling all young eco-warriors and planet protectors!
Much of the plastic rubbish we throw in the bin ends up in the natural world, where it puts our wonderful wildlife in serious danger! And the really bad news – it stays there for a very long time. Did you know it takes over 20 years for a plastic bag to decompose back into nature? And 450 years for a plastic bottle to break down?!
That's why we need to do all we can to reduce the amount of plastic we use and chuck away. And there's lots of simple ways we can do it! Let's take a look at some top tips to cut back on plastic at school…

In your school bag!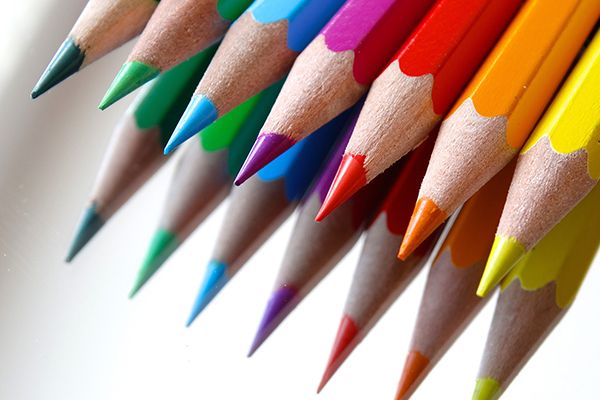 Why not use wooden coloured pencils instead of highlighters, which are often made out of plastic?
1) Before buying new pencils, pens and notebooks, check if you have any at home first – it's easy to forget what we've tidied away in drawers and cupboards! You'll reduce your plastic by cutting down on the packaging these items are often wrapped in.
2) Look out for school supplies that come in plastic-free packaging, like single pencils, erasers and pens.
3) Buy pencils made of wood instead of mechanical pencils, which are often made (and packaged in) plastic.
4) If it's okay with your teacher, use coloured pencils or crayons instead of highlighters.
Did you know that we have a FREE downloadable Plastic Pollution Primary resource? Great for teachers, homeschoolers and parents alike!

In the cafeteria!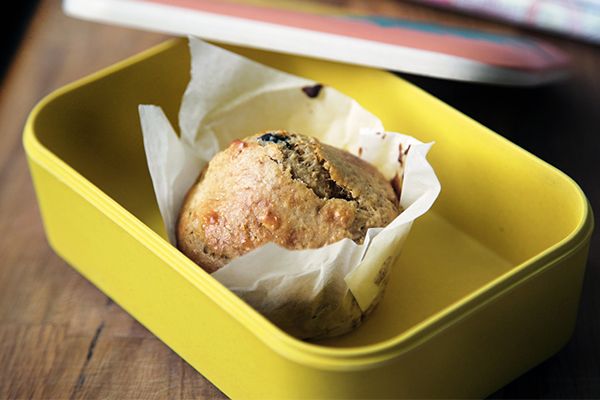 Why not wrap your lunch and snacks in paper instead of plastic?
1) Instead of packing your lunch in plastic bags, use reusable containers, cloth sacks or beeswax wrappers.
2) For snacks at break and treats at lunch, ask your parents to buy things like nuts, cereal and dried fruit in bulk. You can store them in glass jars for when you need them – this way, you'll avoid the plastic-packaging that individual snacks come in. Fab!
3) You can also simply pack a piece of fruit as a snack, such as an apple, banana, or orange — no plastic wrapping necessary!
4) Rather than buying bottles of water or juice, carry your water or squash in a reusable flask.
5) If your school isn't already recycling plastic bottles and utensils, talk to your teachers about how to start. Why not ask about setting up an eco-club with your classmates to make your school a greener place?

In your classroom!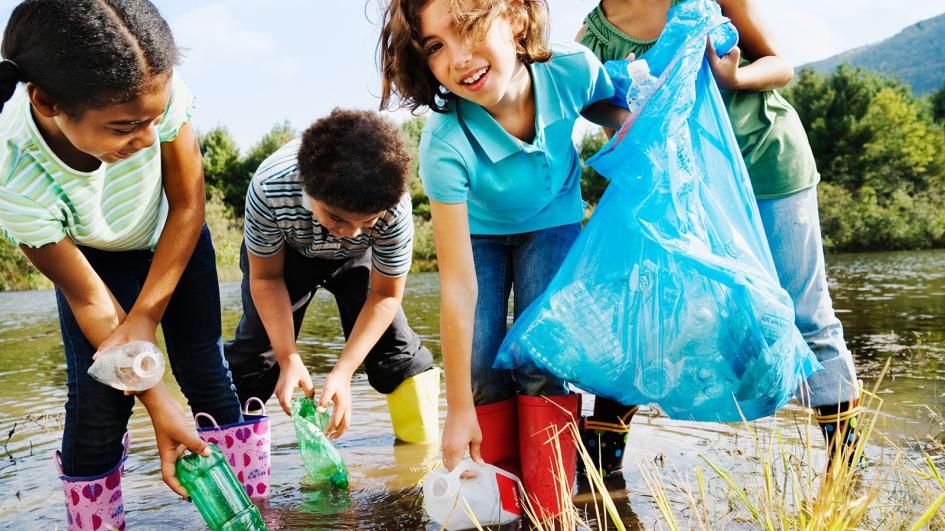 You could speak to your teacher about a class litter-picking trip!
1) Ask your teacher to plan a class trip to the local landfill or a nearby pond. Seeing the rubbish there can help convince your friends to take action, too!
2) When you bring birthday treats to class, ask your parents to bring reusable cutlery, plates and cups instead of plastic. If your'e handing out birthday goodies, give homemade fudge or biscuits instead of plastic wrapped sweets and chocolate.
3) Finally, share this page with your teacher so they can share it with other students and parents!

To get to the bottom of the problem with plastic, head to our fascinating feature all about plastic pollution…

Did you enjoy learning about how to reduce your plastic when you go back to school? Do you have any tips yourself? Leave a comment below and let us know!

Photo credit
Pencils photo – Pixabay
Lunchbox photo – Pexels
More Like General Kids Club