SPONSORED
Code Name Bananas
Join David Walliams on an action-packed, laugh-out-loud adventure for all the family!
It's 1940. And Britain is at war with Germany. Eeven-year-old Eric loves nothing more than spending his days at London Zoo, especially with his very favourite animal, Gertrude the gorilla. But with bombs falling all over London, Eric realises he must rescue Gertrude.
Together with his Uncle Sid, a keeper at the zoo, Eric and the gorilla embark on an epic adventure across London and to the seaside – but they haven't escaped just yet. While hiding out, they uncover a top-secret Nazi plot…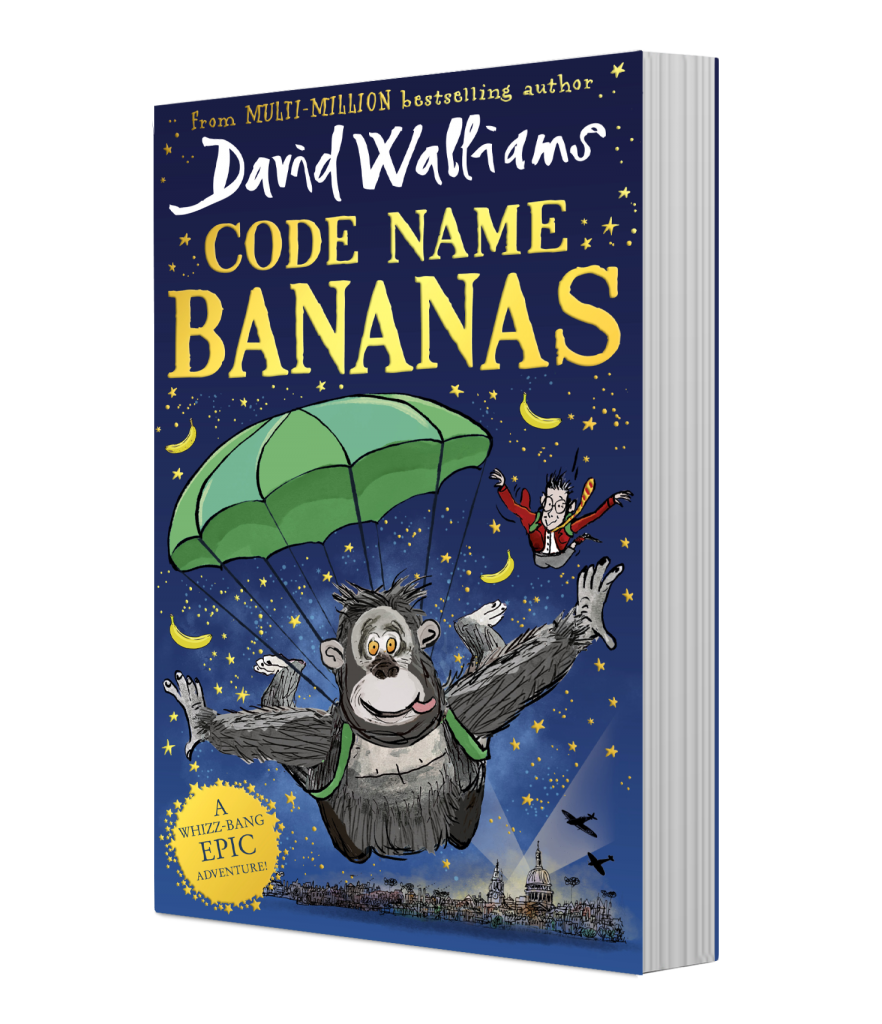 MEET ERIC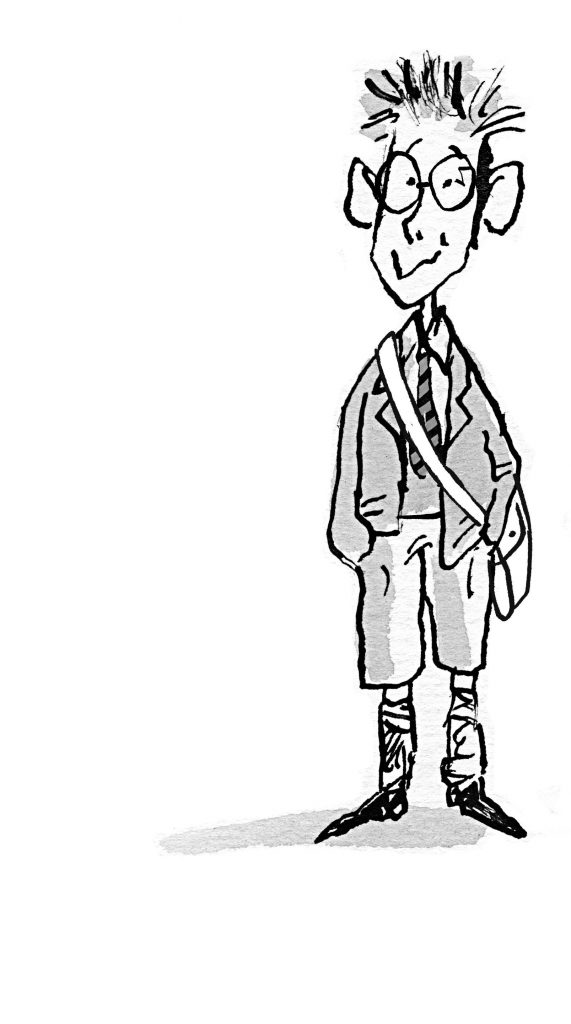 Eleven-year-old Eric lives in London during World War II, where the Blitz means that bombs fall on the city all the time. Eric has lost his parents, and spends his days at his favourite place in the world – London Zoo…
MEET GERTRUDE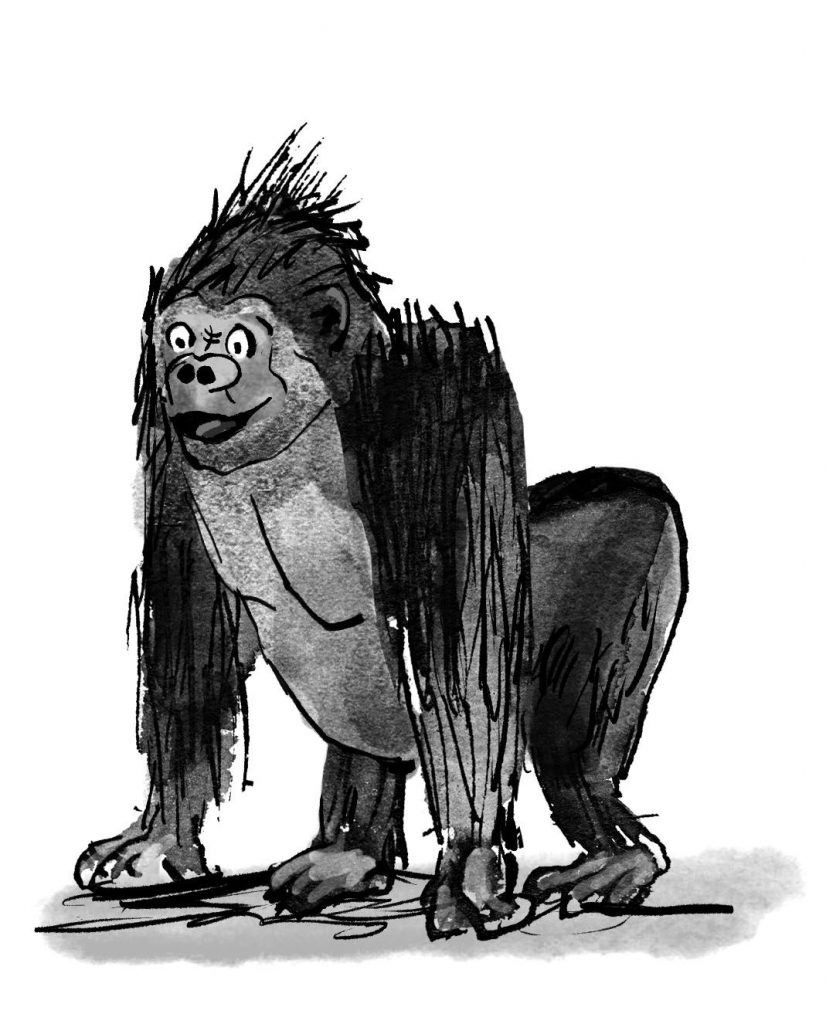 Eric's favourite animal at London Zoo is Gertrude, the gentle giant gorilla! Gertrude loves seeing Eric every day, and is about to embark on an incredible adventure with him…
BLASTED BLITZ
1. The Blitz lasted from 7 September 1940 until 21 May 1941. Every night, cities such as London were bombed by the German air force.
2. The word 'Blitz' came from the German word 'Blitzkrieg', meaning 'lightning war'.
3. More than two million homes were destroyed across the UK during the Blitz. To stay safe, many families spent the night sleeping in air raid 'shelters'
4. Anderson shelters were made from corrugated iron, and were half buried in people's gardens
5. Sometimes, though, people felt safer sleeping on the platforms of London's underground (Tube) train stations – it's thought there were about 180,000 'Tubites' in the capital each night.

ALL ABOUT GORILLAS!
1. Gorillas are the largest of the great apes, but sadly they are critically endangered because of habitat loss and poaching.
2. Shy, gentle, peaceful animals, they live in the forests of central, sub-Saharan Africa, including Rwanda, the Democratic Republic of the Congo and Uganda.
3. There are three types of gorilla – the eastern lowland, western lowland and mountain gorilla. All stuff themselves with up to 30kg of leaves, stems and fruit each day, but some also eat insects, snails and tree bark!
4. These apes get most of the water they need from the plants they eat. When they do need a drink, they soak the fur on the backs of their hands in water and suck it off!
5. Standing up to 1.8m in height, mature adult male gorillas are called 'silverbacks', named after the silvery fur on their backs.
COMPETITON!
We've got a copy of Code Name Bananas to give away, signed by David Walliams! To be in with a chance of winning, just tell us how many bananas are hidden on this page! Click here to enter!
Cover design © HarperCollins Publishers Ltd 2020 | Illustrations © Tony Ross 2020