SPONSORED
Eddie Albert
AND THE AMAZING ANIMAL GANG
Meet a barmy bunch of talking animals in this exciting crime caper by TV legend Paul O'Grady!
Shy misfit Eddie Albert tries his best not to stand out, even though he has a spectacular secret – he can talk to animals!
But when the scruffy ten-year-old is sent to Amsterdam to stay with his eccentric Aunt Budge, he discovers she shares his gift too! She helps Eddie come out of his shell and he soon befriends Flo, the girl next door.
The trio embark on a comic crime-fighting adventure across the city, with Eddie's chatty creatures in tow. Will their race against time pay off as they try to stop evil villainess Vera Van Loon from doing something truly awful to an orangutan? Gulp!
MEET EDDIE AND HIS PETS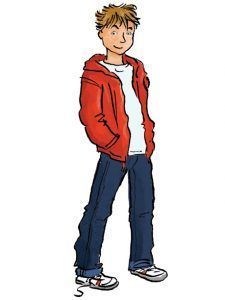 Eddie
Scruffy ten-year-old Eddie seems pretty unremarkable – but he can talk to animals! Raised by his dad since his mum died, Eddie works hard and is fiercely loyal to his dad and his friends – human and animal!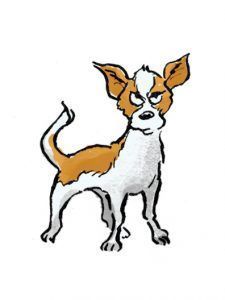 Butch
Butch is a tiny Jack Russell and Chihuahua cross with a serious case of small dog syndrome. He thinks he's much bigger than he is! When he gets angry, Butch speaks with a 'Mexican' accent learned from cowboy films.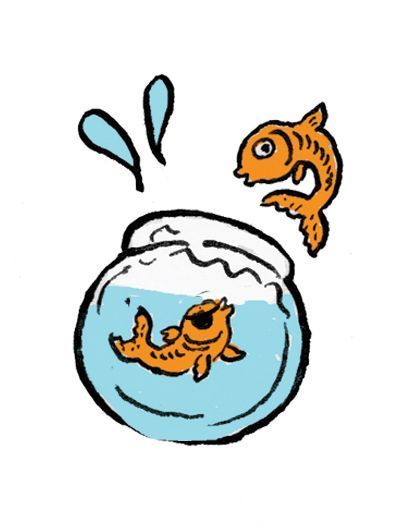 Dan and Jack
These goldfish claim to have sailed the seven seas with rough, tough, blood curdling pirates. Dan even has a dark area above one eye that looks like a salty sea dog's eye patch!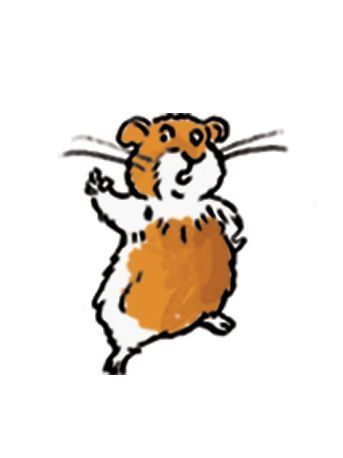 Bunty
This cuddly little hamster loves re-telling military tales from her RAF days. She even taught herself not to be nocturnal so she's awake when everyone else is and has people to natter to!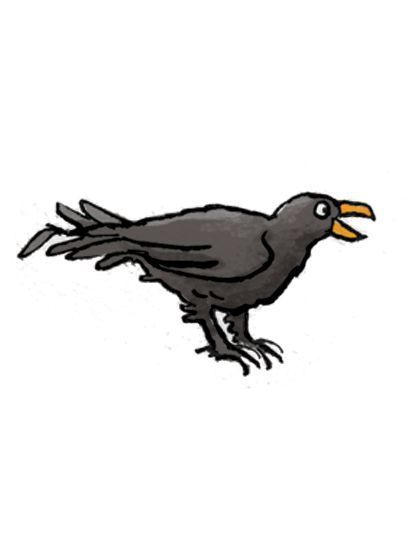 Stanley
As a chick, Stanley the crow sadly fell out of his nest in Stanley Park, Liverpool, and lost his mother. Luckily, Eddie's Uncle Jack found him, brought him home and hand-reared him!
MEET THE AUTHOR!
We spoke to author, TV presenter and all-round national treasure Paul O'Grady about his new book…
Hi Paul! Do you have many pets?
Yes, I have pigs, goats, chickens, sheep, barn owls and dogs!
Wow! is there one that's been the most special to you?
They're all special to me. However, I did have a Bichon Frise and Shih Tzu cross, called Boycie, from Battersea Dogs and Cats Home. He was a gentle little soul who had severe epilepsy, and I was fiercely protective of him. He sadly passed last year but I had five good years with him.
Are all your dogs rescue animals?
Yes, all my animals are rescues! Farmers used to bring me orphaned lambs and I'd hand-rear them. They'd think they were dogs because that's what they'd grown up around! You can't beat the feeling of sitting on the sofa bottle feeding a little lambl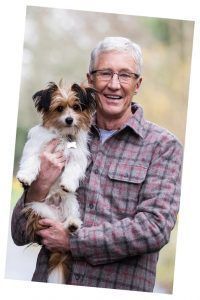 Ahhh, sweet! You've also met lots of animals through your work on the telly. What are some of your best experiences?
Once I got to feed a baby vulture called PJ. If he felt threatened, I'd have to lie on him as his mother would and spread my arms out. He was a sweetheart. I met a baby elephant in India who would try and sit on my knee. He used to break my heart and break my leg at the same time! And I've bottle-fed baby cheetahs. To have 12 cheetahs on top of you fast asleep isn't something that happens every day!
Amazing! Eddie, the main character in your book, can talk to animals. What would you say to your pets if you could?
I'd love to talk to my dogs, so they'd understand me when I say when I say, "Can I have my shoe back?", "It's not nice chewing computer wires!" or "That carpet is Art Deco!"
Poor Eddie has trouble fitting in. Did you find it easy to fit in as a kid?
I was actually quite shy, but when I was about nine, I acted in a school play. They erected a tepee on stage. I stood up in it and the whole thing collapsed around me! I vividly remember the audience laughing and I realised then that it was easy to be funny! So instead of crawling out of the tent. I did the whole thing inside it, moving around the stage!
Haha! Are you similar to Eddie at all?
The only similarity is our love of animals! When I was little, I was always out playing things: like Doctor Who and Batman. I'd leave the house in the summer holidays at 8:30am and I'd come home at 5pm looking absolutely filthy!
Sounds action-packed! What inspired you to write the book?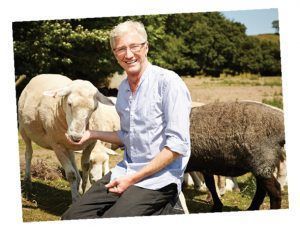 I see so much animal cruelty and I think the only way to improve the situation is with education. I wanted to get across the feeling that animals are to be respected and that we have to do everything we can to look after them.
You wrote your book during lockdown. What other stuff did you do to keep busy?
I learned to play the ukulele online. I'm not very good, though. I also made loads of chutney because we had so much fruit on our trees. And I've always really wanted a tree swing, so we finally installed one. I love having half an hour to myself having a little swing!
Sounds fun! Thanks Paul.
ORANGUTAN FACTS
Get the lowdown on these amazing orange apes!
The orangutan is one of humankind's closest relatives – we share nearly 97% of the same DNA!
These red-haired apes live in the tropical rainforests of Sumatra and Borneo in Southeast Asia.
Orangutans have an arm span of just over 2m. Their long arms and hook-shaped hands and feet make them great climbers!
There are three species of orangutan – the Bornean, Sumatran and the Tapanuli, which was announced as a new species in 2017! All are sadly endangered.
Want to find out more? Head to harpercollinschildrensbooks.co.uk