SPONSORED
Future Friend
Ever wondered what it would be like to have a best friend from the future? Find out in this terrific time-travelling adventure from David Baddiel!
The year is 3020. Pip @256X#YY.3_7 is lonely and bored – she goes to virtual school using her G-Glasses, and she can't even leave her LivingSpace due to the extreme heat and floods outside.
But one day, Pip falls through a glowing green ring in her parents' lab and emerges from a toilet in the year 2019! There she meets boyinventor Rahul – who's also lonely and bored.
Together, Rahul and Pip are no longer lonely. But they have a whole load of new problems to deal with, like how to hide Pip's talking animals from Rahul's parents, and finding a way back to the future. Plus – just maybe – saving the world…
MEET THE HEROES
Rahul
Genius Rahul Agarwal has been creating incredible inventions his whole life – like the Taylor Turbochaser he made for his friend Amy. But since Amy left for Scotland, Rahul's been finding it hard to come up with new inventions… until the futuristic Pip appearsCan the new pals team up and find a way to send Pip back to the future… and save the planet?!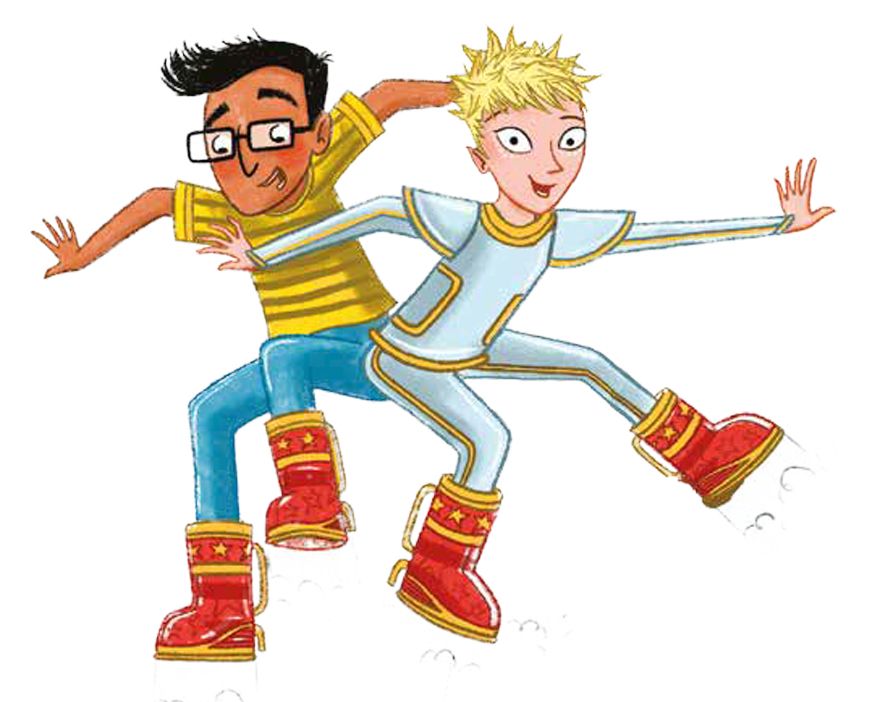 Pip
Pip lives in 3020, where it's too dangerous to go outside, so she spends all her time in her HouseUnit, hanging out with her talking cat Squeezy-Paws and parrot Dag, and visiting virtual school. But then she gets sent back in time to 2019, where she meets boy genius inventor Rahul, and her adventures really begin…
Check out these other brilliant books from author David Baddiel!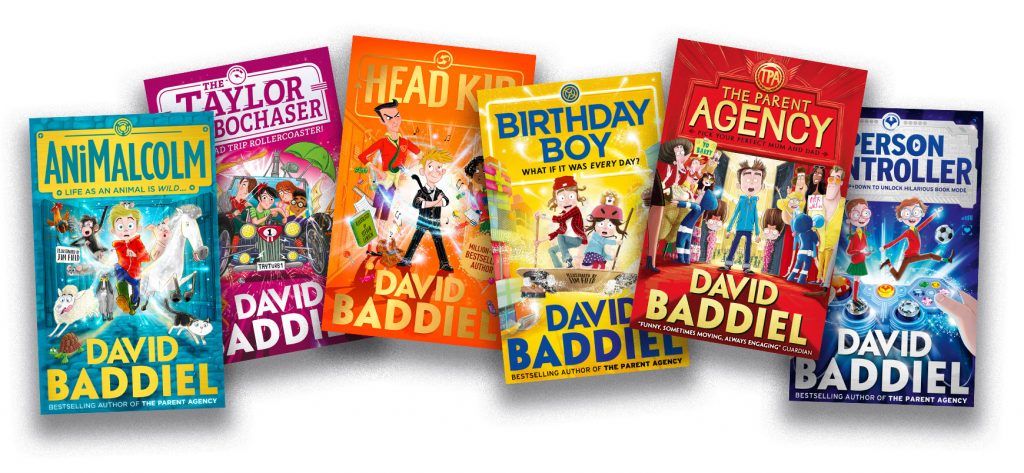 For more exciting adventures, head to harpercollinschildrensbooks.co.uk