SPONSORED
Jungle Drop
The latest adventure in the Unmapped Chronicles series is now here!
Eleven-year-old twins Fox and Fibber have been rivals for as long as they can remember. Only one of them will inherit the Petty-Squabble empire and so the race is on to save their dwindling family fortune and win the love of their parents.
But when the twins are whisked off to Jungledrop, a magical Unmapped Kingdom which conjurs our world's weather, things get wildly out of hand. An evil harpy called Morg is on the loose. And if she finds the long-lost Forever Fern before the twins, both Jungledrop and our world will crumble. Yikes!
Fox and Fibber find themselves in a race against time as they travel through a glow-in-the-dark rainforest full of golden panthers, gobblequick trees and enchanted temples. With the fate of two worlds in their hands, will the twins be able to work together to defeat Morg and her dark magic?
BACK TO THE BEGINNING…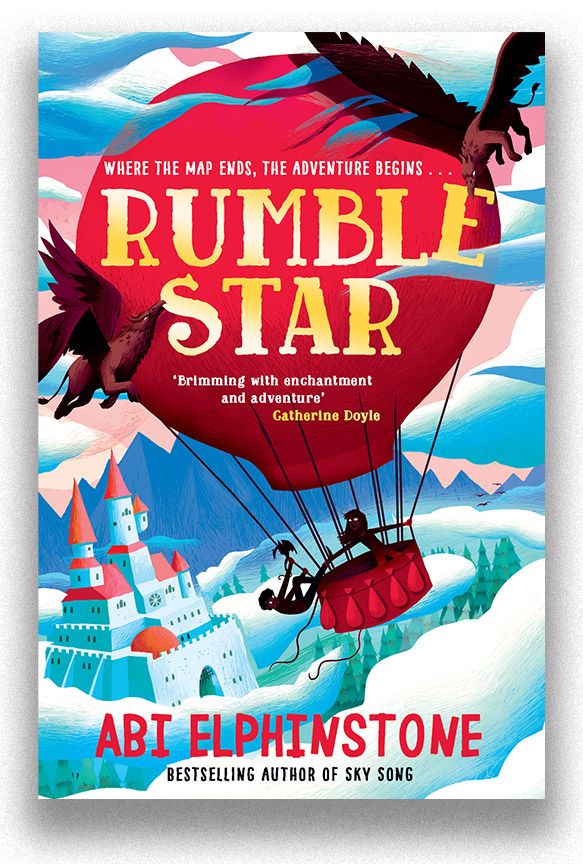 In Rumblestar, the first book of the series, unadventurous young Casper gets a nasty shock when he stumbles into the Unmapped Kingdom of Rumblestar, which is chock-full of magical beasts. Teaming up with a rule-breaking girl called Utterly Thankless, Casper embarks on a mission to save this magical world from the evil harpy Morg!
ALL ABOUT THE UNMAPPED KINGDOMS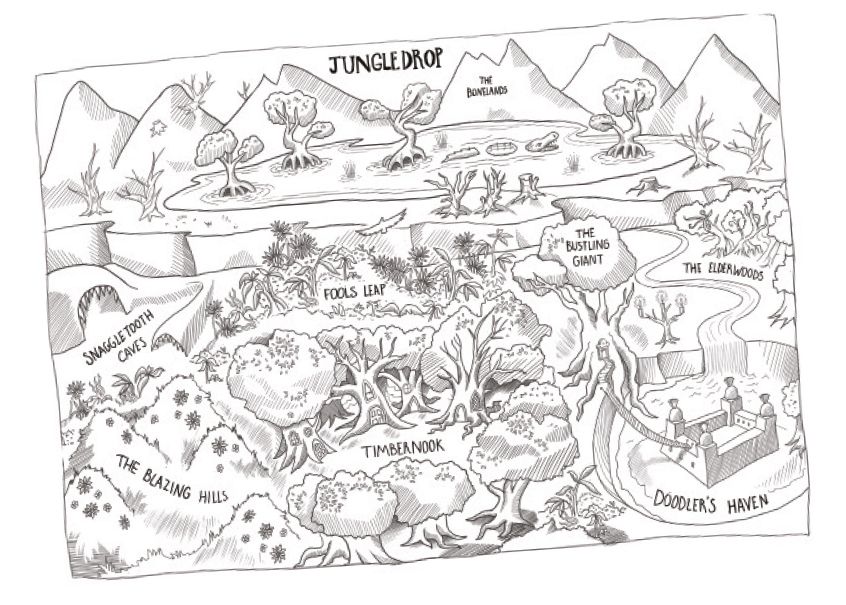 For thousands of years, four secret Unmapped Kingdoms have been governed happily by Phoenixes, the wisest of all magical creatures. But when a wicked harpy called Morg casts a curse on the latest Phoenix and claims the power for herself, it's up to some unexpected heroes and heroines of the Faraway (that's Earth to you) to save the day…
ASK ABI!
Best-selling author Abi Elphinstone tells us about her exciting new adventure…
You famously travel a lot to research your stories. Which part of the world inspired your new book, Jungledrop?
A few years ago, I visited the world's largest tropical wetland, the Pantanal, an enormous patchwork of lagoons, marshes and lakes in Brazil, Bolivia and Paraguay, South America. It's home to 4,700 plant and animal species, making it one of the most biologically diverse environments on Earth. This tropical wonder built my fictional world
in Jungledrop.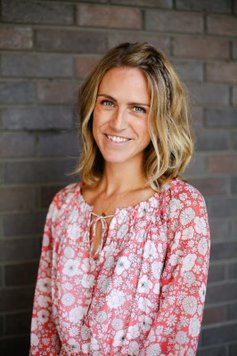 Did you see any cool animals?
Yes! I snorkelled in the crystal clear waters of the Olho D'água River amongst anacondas (the heaviest snakes in the world) and piranhas. I watched capybaras, agoutis, tapirs and giant anteaters scavenging for food while tarantulas the size of side plates rested on leaves and hyacinth macaws, parakeets and Toco toucans chattered from the trees.
Wow! Did these creatures make their way into the book, too?
The Pantanal's marsh deer became my swiftwings. Its jaguars became my golden panthers. The Pantanal's pink trumpet trees became my glow-in-the-dark gobblequick trees and its hyacinth macaws inspired a parrot called Heckle who repeats what you think not what you say. And the whitegrumps – like unicorns but decidedly worse-tempered – well, I just made those up…
Ha! If you could visit one of the four Unmapped Kingdoms, which one would you choose?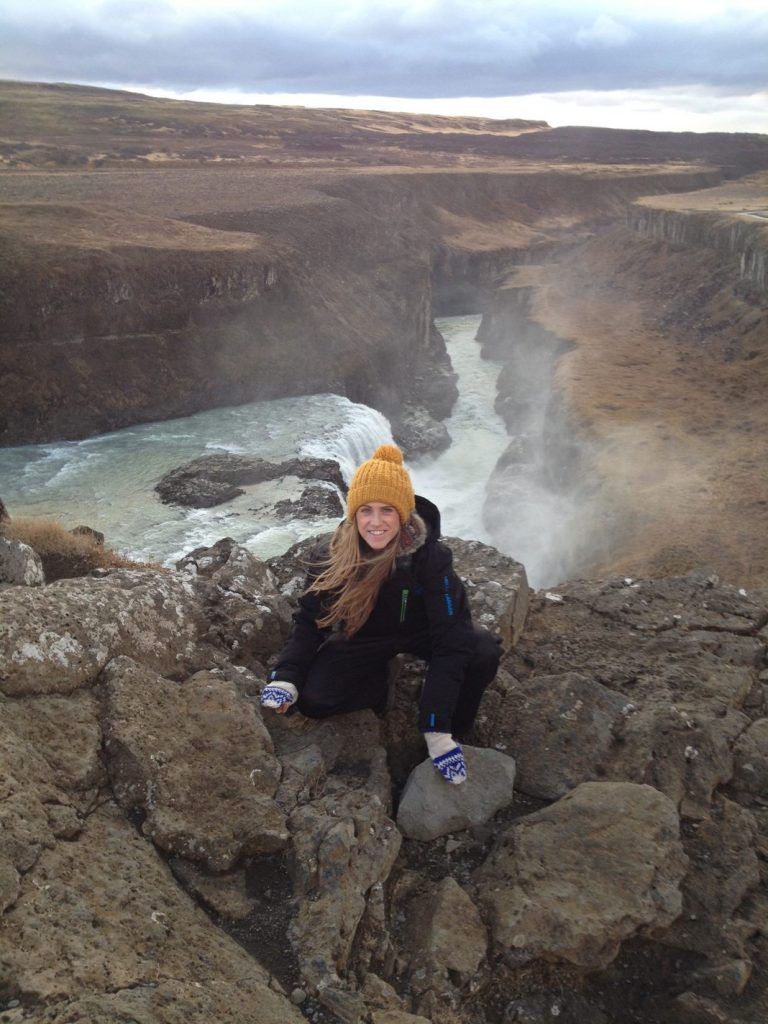 I'd visit Jungledrop! As a child, I used to love looking at the glow-in- the-dark stars on my bedroom ceiling at night so I reckon a glow-in- the-dark rainforest would have blown my ten-year-old mind. In Jungledrop there are so many places to explore – from the Elderwood, an enchanted forest home to Left Behind trees (trees that grow forgotten objects) and Pretty-Please plants (plants that grow pocket money) to Snaggletooth Caves (caves in the shape of roaring dragon heads). And you can nip
around quickly on the Hustleway (a network of indigo creepers that
cross from tree to tree) via magical unicycles powered by junglespit.
Sounds fun! The characters and places in the Unmapped Chronicles
series all have funny names. How do you come up with them?
I pinched the name for the boarding school (Little Wallops) in Rumblestar
from a signpost in Sussex. I was staring at a pack of Utterly Butterly (a dairy spread) when I came up with the character name Utterly Thankless.
Clever! Thanks for chatting, Abi!
WIN THE UNMAPPED CHRONICLES SERIES
Click here to find out how to enter!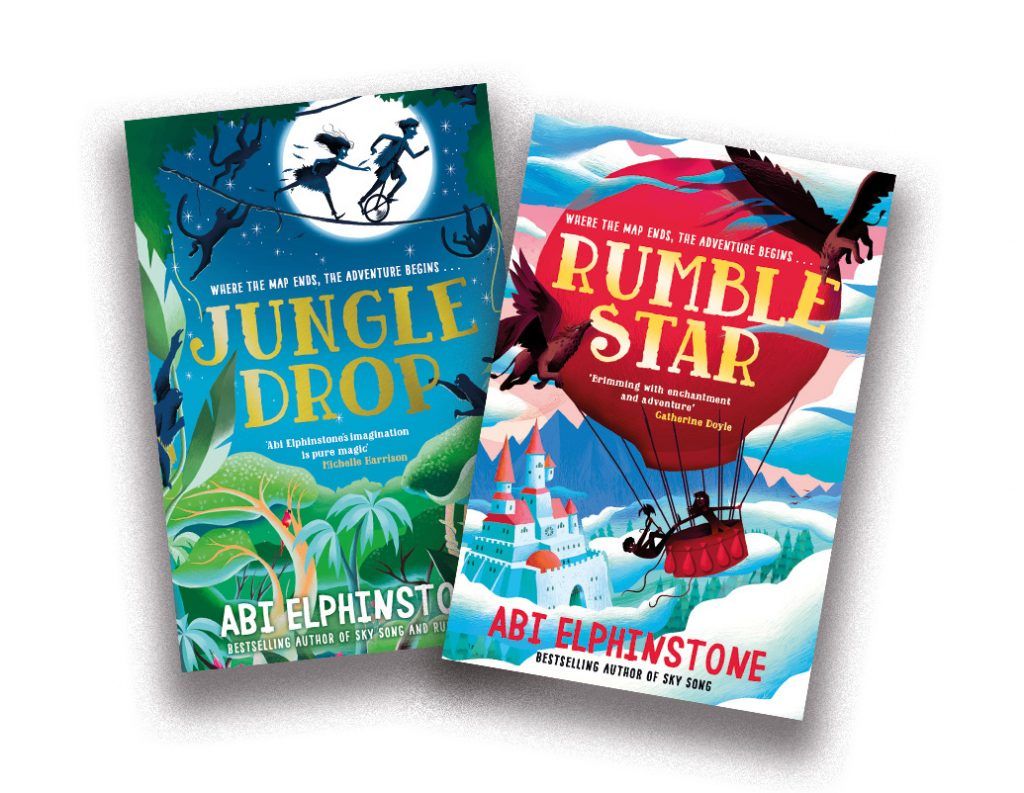 Check out abielphinstone.com