SPONSORED
Murder on the Safari Star
All aboard Adventures on Trains for an incredible new mystery adventure!
Harrison Beck and his Uncle Nat are on the journey of a lifetime aboard the Safari Star – a luxurious steam train that will take them from Pretoria in South Africa to the stunning Victoria Falls.
Close encounters with the amazing animals and landscapes of Southern Africa are adventure enough, but things get mysterious when a passenger is found dead inside a locked compartment.
Is it just a terrible accident or is something more suspicious afoot?!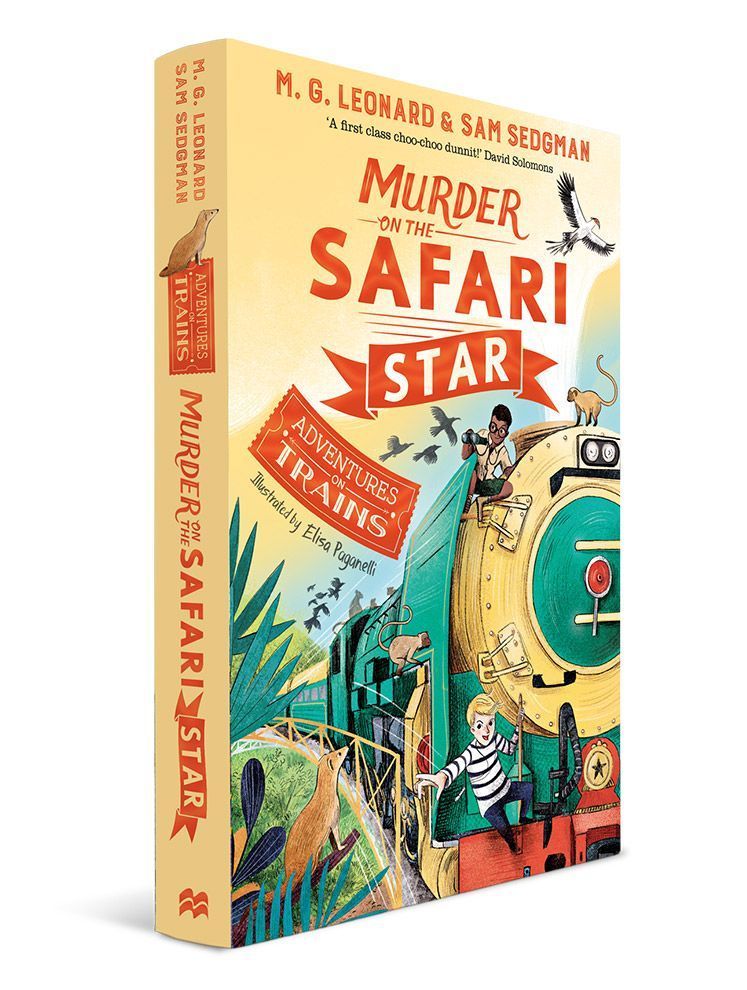 MYSTERY MAP
A suspect is hiding in the map below. Can you find where they are hiding using these clues? (the answer is at the bottom of the page)

Harrison gets off the train at Hoedspruit (E3) and must follow these directions to find the suspect.
'Move one square east, two squares north, two squares west and one square south.'
Where are they?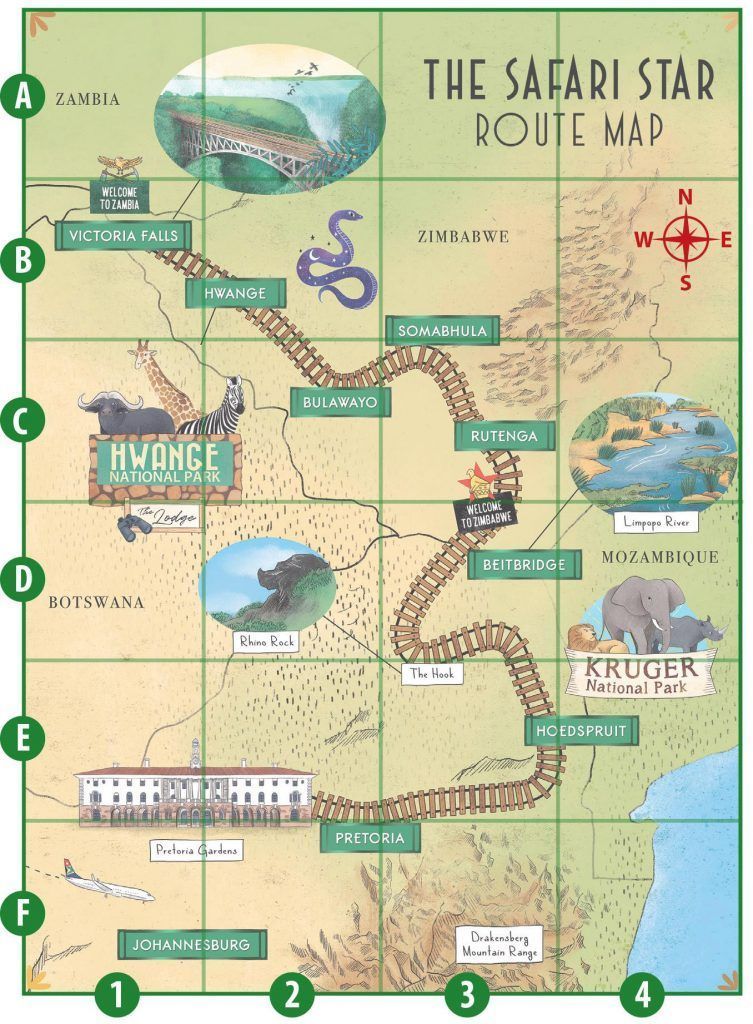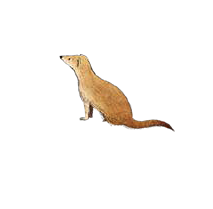 ANIMAL DETECTIVE
Can you identify these six creatures correctly from the clues below? (the answers are at the bottom of the page)
1. Winged insect that feeds on decaying matter like poop.
2. The 'king of the jungle' is more often found in the savannah or grasslands.
3. You'll find this termite-eating creature at the start of an English dictionary.
4. This tiny type of mongoose can often be seen standing tall, looking out for predators.
5. Using its long neck, this gentle giant eats leaves and twigs from treetops.
6. The world's largest bird can't fly, but it can run at speeds of up to 70kmph.
WIN THE ADVENTURES ON TRAINS SERIES
Three lucky readers will win the entire Adventures on Trains series – signed by the authors. Click here to find out how to enter.


Looking for their next adventure? Discover great stories to spark the imagination of your reader when you sign up to hear more from Macmillan Children's Books, publishers of Murder on the Safari Star, in the Macmillan Kids newsletter. Sign up here.
MYSTERY MAP answer: Rhino Rock | ANIMAL DETECTIVE answers: fly, lion, aardvark, meerkat, giraffe, ostrich