SPONSORED
The World's Worst Pets
Ten tales to make you howl with laughter!
Good pets, bad pets, supervillain pets, pets as big as a house and pets that could eat you in one gulp – meet the world's most hilarious and horrendous animals in this ludicrously laugh-out-loud collection by bestselling author David Walliams!
After reading these ten tales you'll never see your pets in the same light again. Let's meet all the crazy creatures that feature in the book…
BUMBLE THE BURGLING BUDGIE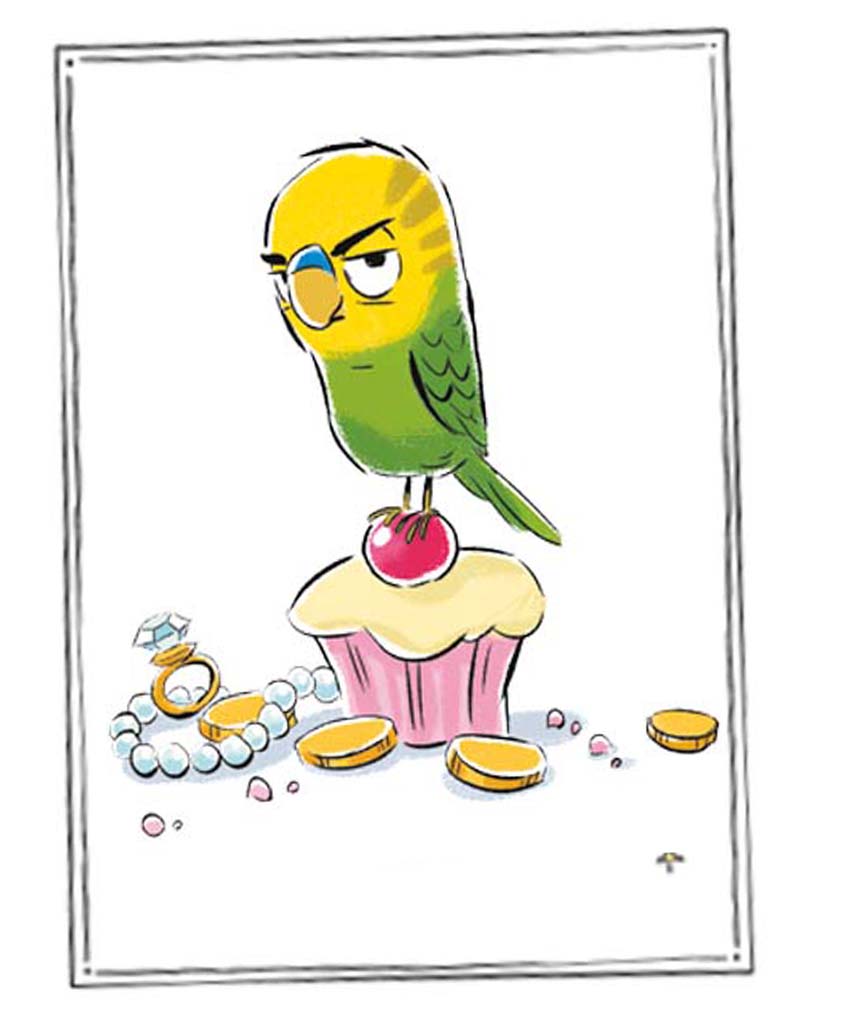 To cure her loneliness, elderly Miss Havisham buys her first ever pet, Bumble, from Mr Pickwick's pet shop. But her new feathery 'friend' is greedy and rude and tries to make off with her valuables! Imagine tweeting your owner that way!
PICASSO THE PONY
Picasso is one pretty pony. So, when spoiled kid Molly Coddle ruins his lovely coat with horrible paint, Picasso mounts an artsy plan to put the brat in her place. That's one way to stirrup trouble!
MONTY THE MUSICAL DOG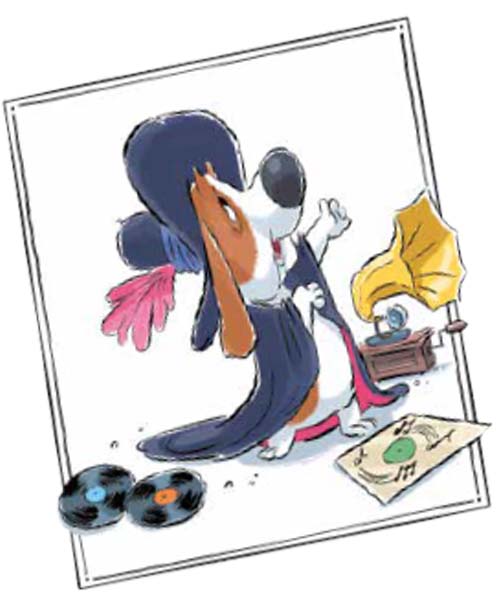 This basset hound loves musical theatre but gets his tail in a twist when he hears about the musical Cats. How dare they make a show about those horrid animals? He'll put on his own dog-centric show instead!
FURP THE FISH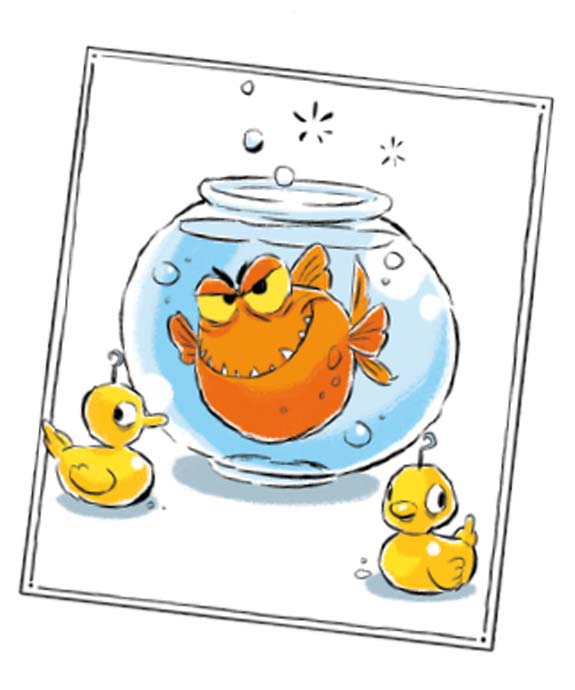 When Leo wins a goldfish from a funfair, little does he know, he's bitten off more than he can chew! Bad-tempered Furp has monstrous gnashers that won'tstop growing!
HARTLEY THE HAMSTER AND GERALD THE GERBIL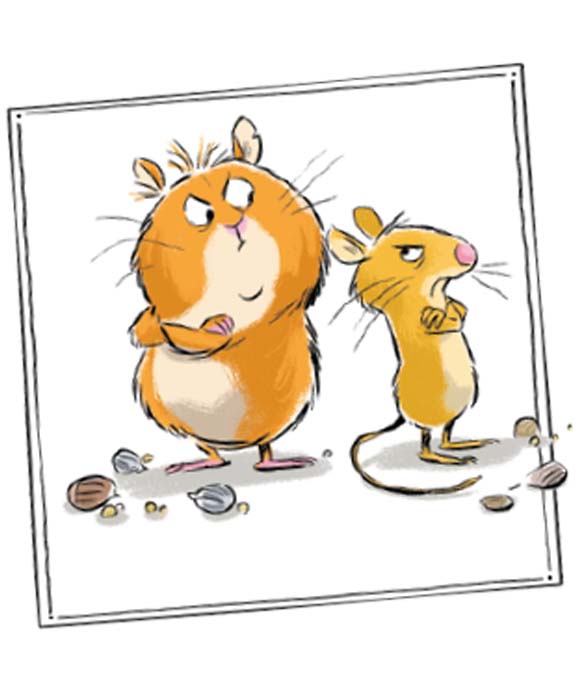 Hamsters and gerbils make great pets. But they're also sworn enemies! This pocket sized pair disagree over who their owner Betsy loves more, and it isn't long before it's an all-out war!
CANDELABRA THE SUPERVILLAIN'S CAT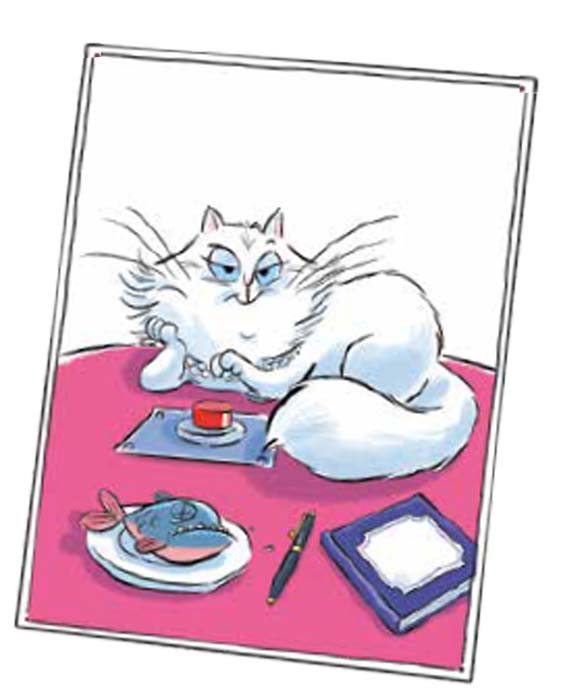 Dr X and Candelabra seem like the purr-fect match, but Dr X's evil character soon shines through. Who can blame her for falling for his enemy, the secret agent 006 instead!
HOUDINI THE BAD BUNNY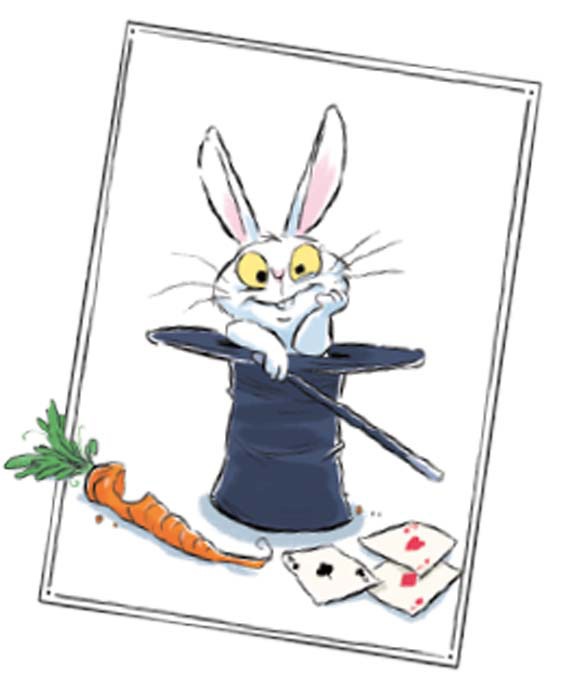 Though she's named after the greatest magician of all time, bunny Houdini actually belongs to the world's worst – The Great Fiasco. Will she take the hop-portunity to upstage him?
ZOOM THE SUPERSONIC TORTOISE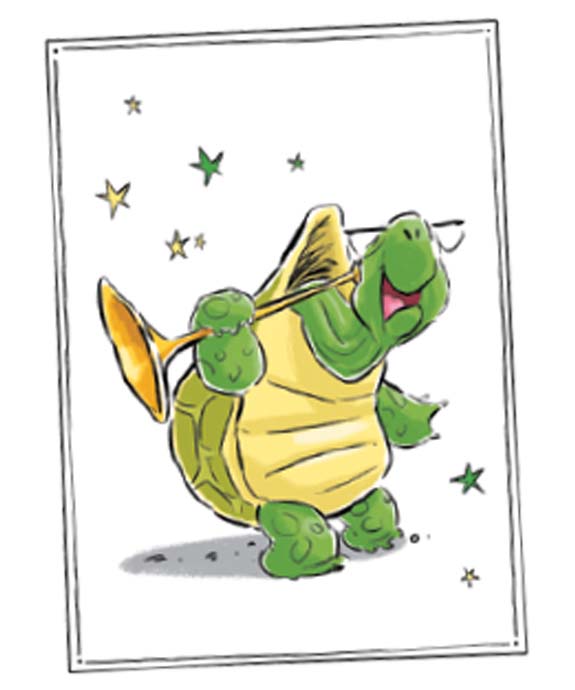 Zoom is OLD and slow and never comes out of his shell – just like his new owner Brian. But when Brian sneaks the wrinkly rodent onto a science museum trip, Zoom finally lives up to his name!
SILLY SID'S SNAKE FIDO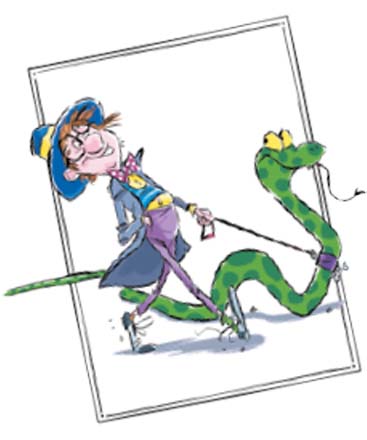 Sid has done some seriously silly things in his life – like naming all three of his kids Bob! But buying a snake at a pub, mistaking it for a puppy and naming it Fido really takes the biscuit…
GRISELDA THE GRIZZLY BEAR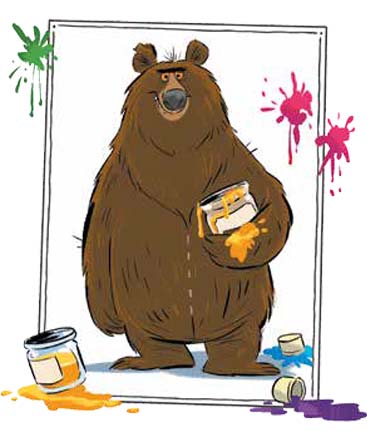 When Lois and Mylo's dads finally let them get a pet, they insist on having a grizzly bear. Unsurprisingly, Grizela creates chaos. But maybe this blood-curdling beast isn't quite what she seems…
Pick up a copy online or in all good bookshops. Find out more at worldofdavidwalliams.com
WIN A WALLIAMS BOOK BUNDLE
We're giving away all the books in David Walliams' World's Worst series including a special copy of The World's Worst Pets signed by the author himself. Wow!