SPONSORED
To the Edge of the World
Set sail on an exciting journey of discovery in this beautiful new book by Julia Green…
Jamie loves his new home. He's moved with his mum and teenage sister Fee from the busy city of Glasgow to a remote island off the west coast of Scotland. And now he spends his days exploring sandy beaches and helping his grandad build boats. But when he makes friends with a girl called Mara, Jamie is whisked away on an incredible adventure…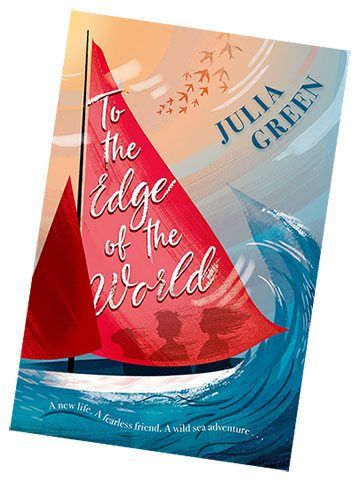 Win! We have six copies of To the Edge of the World up for grabs! Enter the competition HERE!
A fearless and skilled sailor, Mara decides to journey across the choppy waters of the Atlantic in her boat, Stardust, to the island of St Kilda. Fearing it too dangerous, Jamie tries to stop her, but he finds himself onboard and along for the ride, too! It's a treacherous journey – and there's no turning back. Will the daring duo have the courage and determination to make it to safety?
Available online and in all good bookshops.
For more about this riveting read, and to discover other fab children's books, head to oxfordchildrens.co.uk
LOGIN OR REGISTER TO LEAVE A COMMENT AND CREATE YOUR CREATURE!