SPONSORED
Enchanted Christmas at Knowsley Safari
Experience the wonderful and wild Knowsley Safari Christmas event.
About Knowsley Safari
Experience a day to remember at Merseyside's magnificent Knowsley Safari. Get up close with amazing animals from all over the world on the UK's largest safari drive. The 8km-long-track weaves though a variety of enclosures, letting visitors meet creatures such as white rhino, African lions, European bison, Pere David's deer and two‐humped Bactarian camels amongst many other incredible species!
Your journey will lead you through the Baboon Jungle, where you'll meet a troop of, you guessed it, baboons! These marvellous monkeys are actually the largest of all monkey species.
They can be quite mischievous, too. However, visitors can choose to brave the Baboon Jungle, or see the baboons without worrying about the car, by either taking the car friendly route around the Baboon Jungle or booking to ride the Baboon Bus.
The Foot Safari
The Foot Safari provides visitors with the opportunity to see and learn about animals close‐up whilst outside the vehicle, too. It's home to the unique Tiger Trail ‐ a 10,000 square metre natural Russian‐inspired habitat where you can meet Amur Tigers. Elsewhere, you can meet giraffes, meerkats, bush dogs and Iberian wolves, plus there are also California Sea Lions to see bathing in their outdoor pool and a spooky Bat Forest to explore. Wow!
Safari visitors can learn more about these amazing creatures at animal talks and workshops, interactive displays and through the Knowsley Safari app.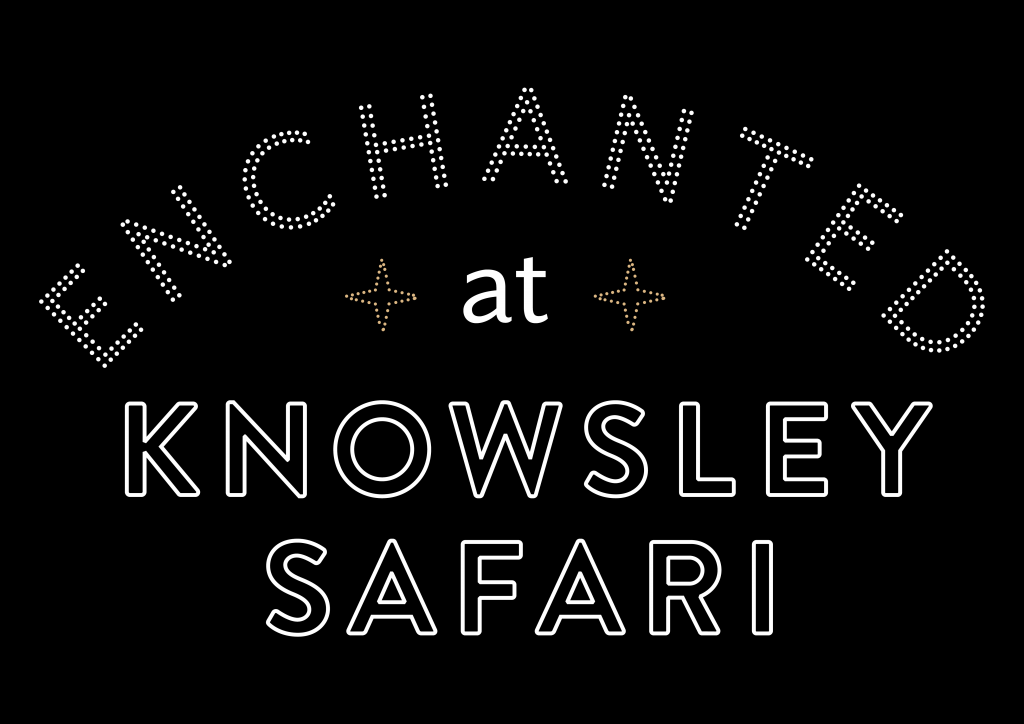 Experience the magic of Knowsley after the sun sets this Christmas at their special event – Enchanted. See the safari sparkle in the moonlight as it's lit up with stunning illuminated versions of your favourite animals.
In this magical, moonlit paradise, you'll find lots of fun festive activities; enjoy exciting light shows, cosy up with tasty festive drinks, climb aboard thrilling rides, and you can even meet Santa himself in his grotto. Ho ho how cool is that?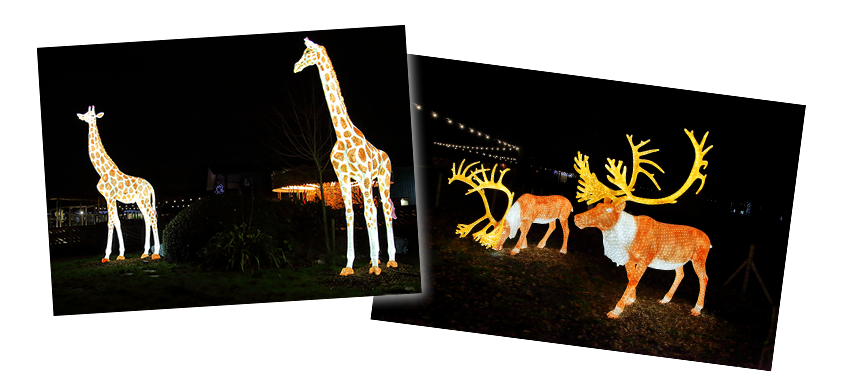 Enchanted takes place on the Foot Safari route.
Part of the Foot Safari is the Amur Tiger Trail, which lets you peer into the largest tiger enclosure in Europe. Its residents are two Amur Tiger sisters Bira and Sinda, and a newly introduced male named Kuzma.
Amur tigers were on the brink of extinction in the 1940s, but conservation efforts pulled their numbers up from around 40 individuals to somewhere between 523 and 540 in 2015. Great news! But they are still at risk. Staff at Knowsley Safari hope that introducing Kuzma will encourage Bira to breed. Fingers crossed they'll be hearing the pitter patter of tiny tiger cub paws soon. That'll be roar-some!
The tiger project is just one of the many fantastic conservation projects that Knowsley Safari is supporting. Their work is to protect wildlife around the world for future generations.
Enchanted runs from 22nd November – 23rd December, 4:30pm – 8:00pm on selected dates. Tickets cost £7.50 per person (adult and child entry prices), with a visit to Santa's Grotto priced at £7.50 per person.
Win a day out at Knowsley Safari
Win a one-day pass for a family of four at Knowsley Safari, plus a stay at the Hilton Liverpool Hotel. Click here to enter!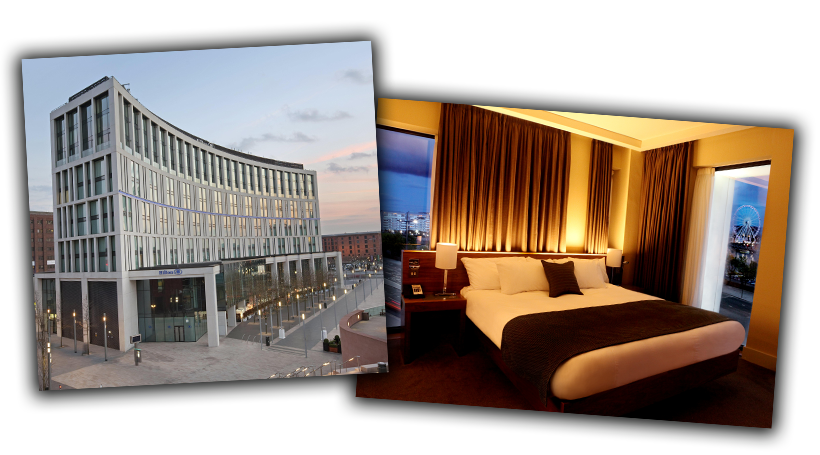 More Like General Entertainment