SPONSORED
Jurassic World toys!
Roar into action with Mattel's terrific new toy range…
Are you up for some seriously exciting dinosaur adventures, gang?
Then get ready to sink your teeth into these new Jurassic World: Fallen Kingdom action figures from Mattel! Featuring incredible details and designs, you and your friends are sure to have hours of fun!
Thrash 'N Throw Tyrannosaurus Rex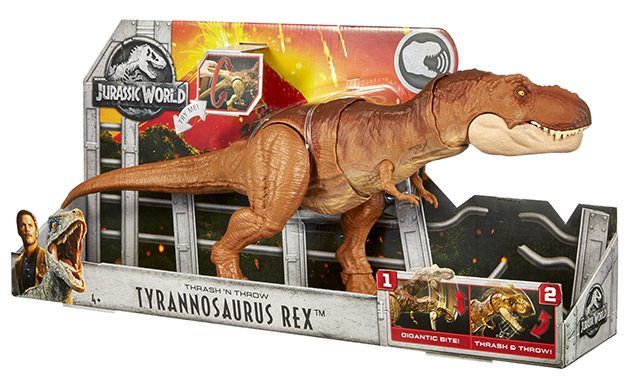 Jurassic Park's favourite beast is back and fiercer than ever with the Thrash 'N Throw Tyrannosaurus Rex! This fearsome figure comes with super stomping and chomping sound effects, as well as an impressive roar and a HUGE bite. Woah!
What's more, this top T Rex can use her tail activation to open her mouth and pick up other human and dinosaur action figures! Then, once in her grip, she can thrash 'n throw them across the room – yikes!
Indoraptor
And be careful, gang – there's a deadly villain on the loose! With his slick black scales, long arms and dagger-like claws, the Jurassic World: Fallen Kingdom Villain Indoraptor will attack anything that moves. Will you make it to safety?
Velociraptor "Blue"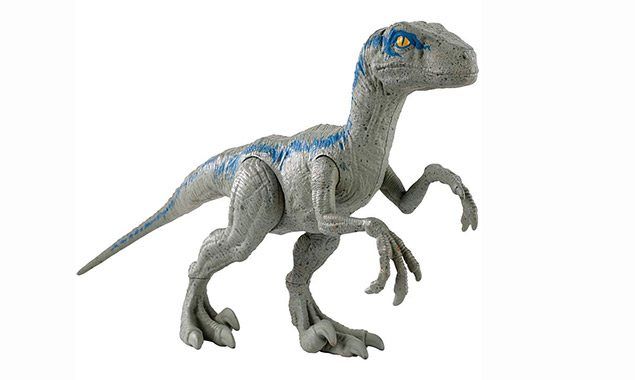 Recognise that blue stripe? It's Blue, the fierce velociraptor Owen has trained from birth! Move her arms and legs to change her pose and play out all the action and adventure scenes from the movie.
Trainer Owen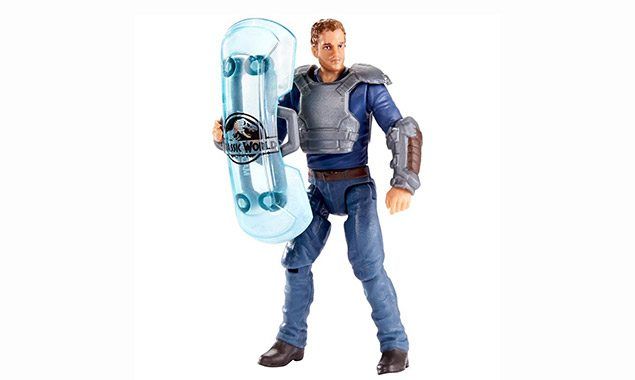 Help Owen train your prehistoric wonders with the Jurassic World Basic Figure Dinosaur Trainer set, featuring cool accessories needed for any dinosaur adventure!
Win!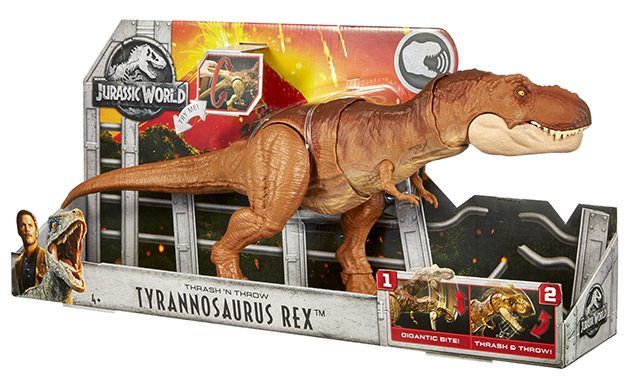 Fancy getting your hands on some of Mattel's new Jurassic World: Fallen Kingdom toys? Well, here's your chance in our T-rrific competition!
Click here to enter the competition.
©2018 Jurassic World is a trademark and copyright of Universal Studios and Amblin Entertainment, Inc. Licensed by Universal Studios. All Rights Reserved.
More Like General Entertainment