SPONSORED
Rockford's Rock Opera
Amazing adventures in sound!
Biologists have identified around 1,500,000 (1.5 million) animal species alive on the Earth today. But how many extinct animals do you think there are? From dinosaurs to dodos, there must be thousands? In fact, scientists estimate that as many as 4,000,000,000 (4 billion!) animal species have become extinct since life on Earth began…
Now imagine a place where the last one of all these billions of species goes when it's extinct? A weird and wonderful island, teeming with incredible extinct life, stretching back from now to the beginning of time. An island of forgotten creatures, of dinosaurs and Tasmanian Wolfs, Cocklebur Icks, Great Auks and Passenger Pigeons, Foul-Smelling Bog Hoppers, wind-powered inflatable Pterosaurs and a very unpleasant 9ft tall, guitar-riffing primeval insect.
Welcome to Rockford's Rock Opera!
Written by BBC comedian, Steve Punt, and musician, Matthew Sweetapple, Rockford's Rock Opera creates unique musical adventures. There are currently four stories: 'Lost on Infinity', 'The King of Nowhere', 'The Spooo who Grew' and 'The End of Infinity'. All are immersive, dramatized, funny and thoughtful ecological adventures with narration, amazing characters, sound effects and great songs. There are fascinating messages in the stories too, showing that the smallest creatures, and humans, can make the biggest difference.
Suitable for all ages (including parents), anyone who loves the natural world and original stories will love Rockford's Rock Opera.
With fans across the world, Rockford's Rock Opera's stories have been streamed and downloaded over 2,000,000 times and they are used in thousands of schools to teach about ecology and endangered species.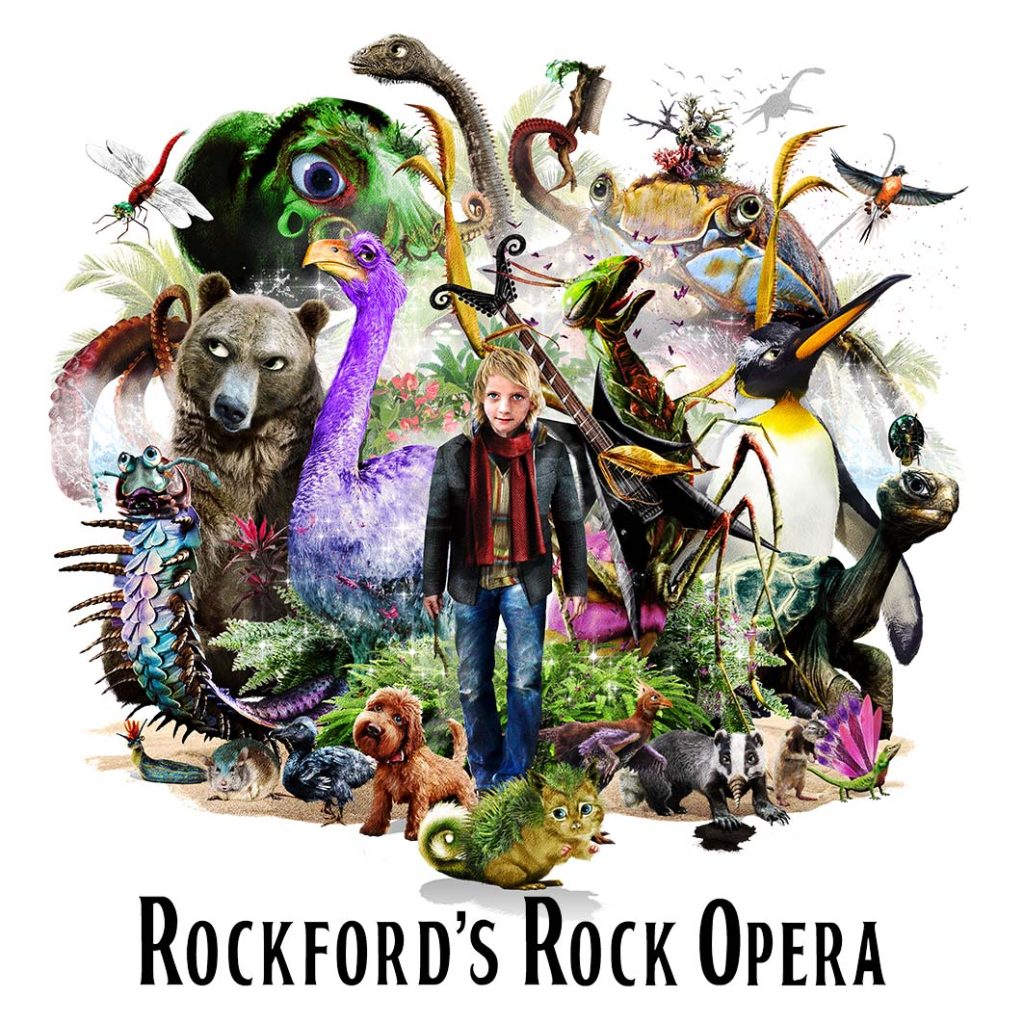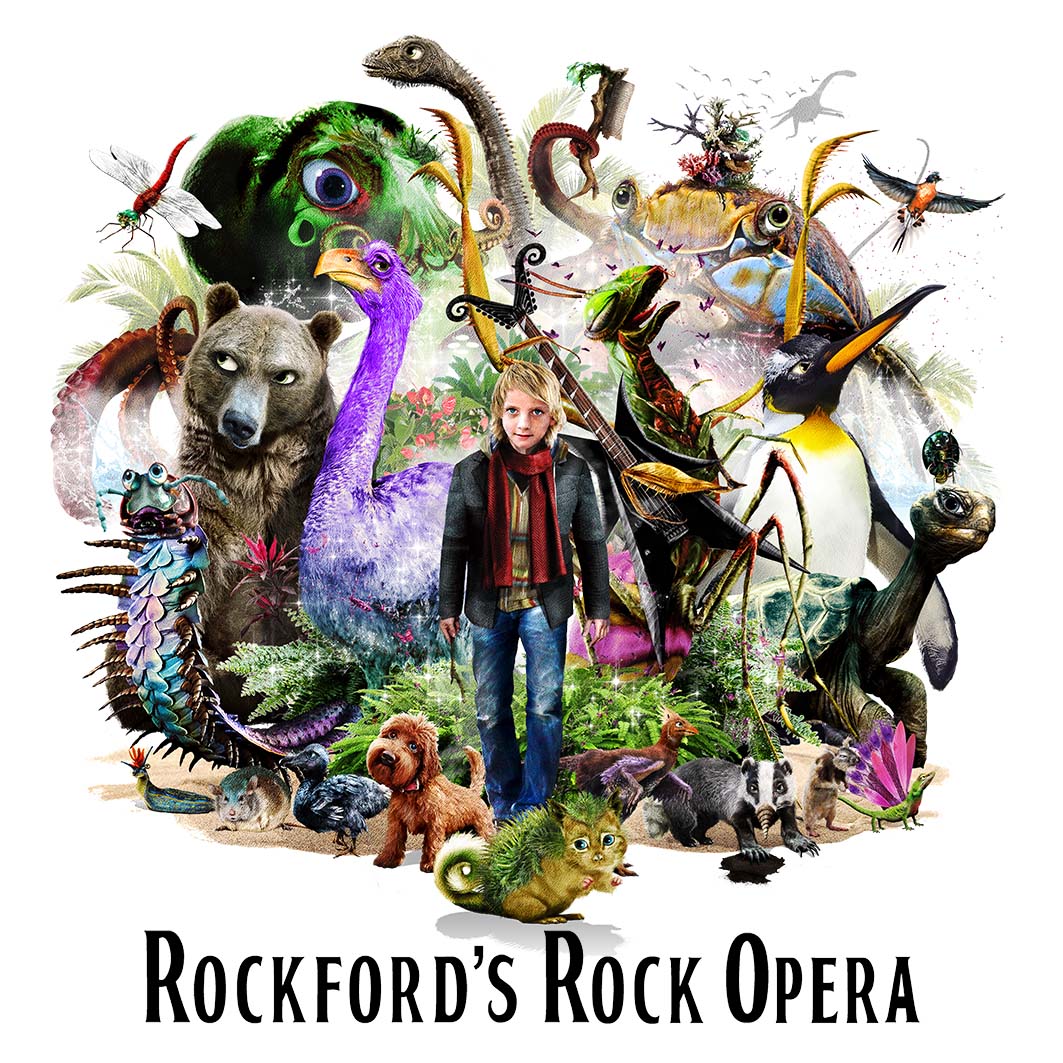 "Amazing" THE TIMES
"Magical" THE OBSERVER
"Ingenious" THE GUARDIAN
"Gorgeous" WIRED
WELCOME TO INFINITY

In Rockford's Rock Opera's stories, the Island of Infinity is home to the last one of every extinct animal species.

Infinity has a secret for the world but Moog, a boy from Battersea in London, and Rockford his dog are the only ones who can deliver its message.

Travelling to Infinity, Moog and Rockford are drawn into extraordinary adventures that threaten the whole human race.
HOW TO HEAR THE STORIES?
You can hear and see pictures from the first three chapters of 'Lost on Infinity', Rockford's Rock Opera's first story, by playing the video below:
You can also preview and download all four audio stories from RockfordsRockOpera.com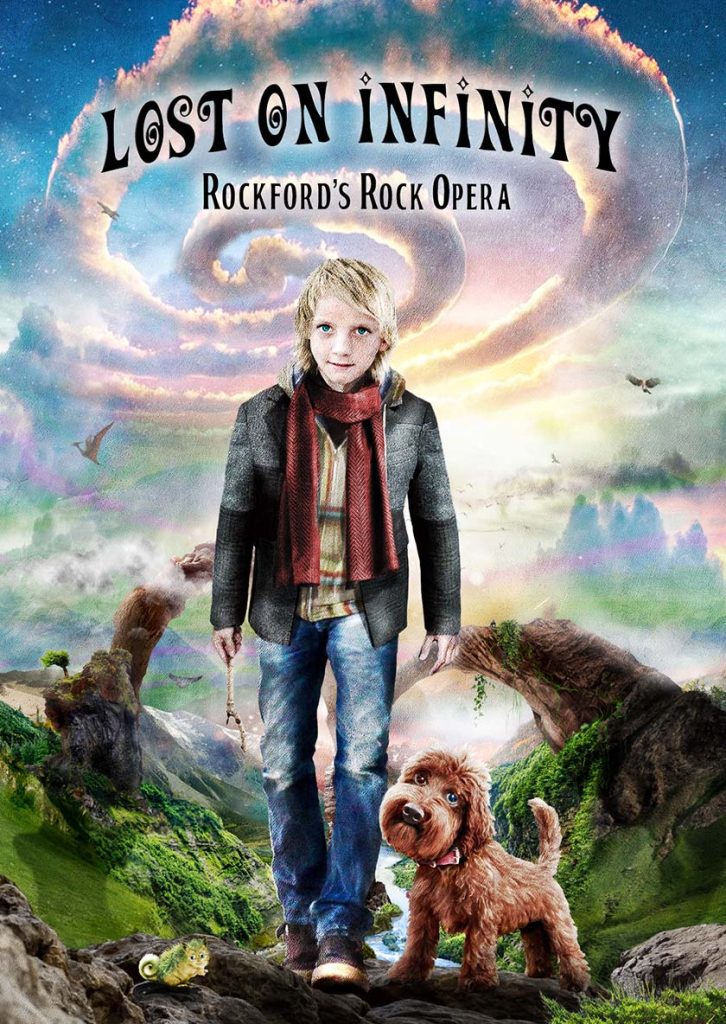 Our first story. Moog and his dog, Rockford, travel to Island
of Infinity – a land of extinct creatures.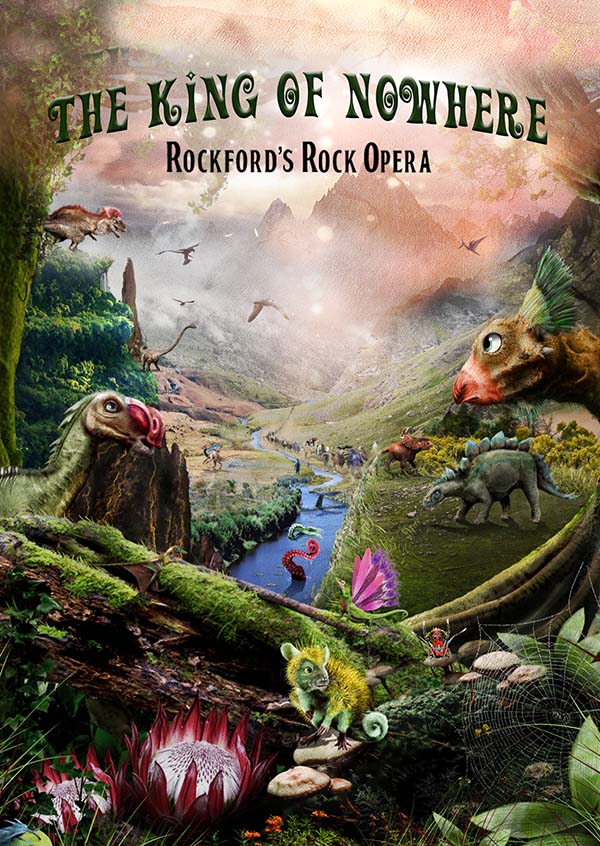 The Ick must find a home on Infinity. But her journey brings her into the lair of scariest creature on Infinity.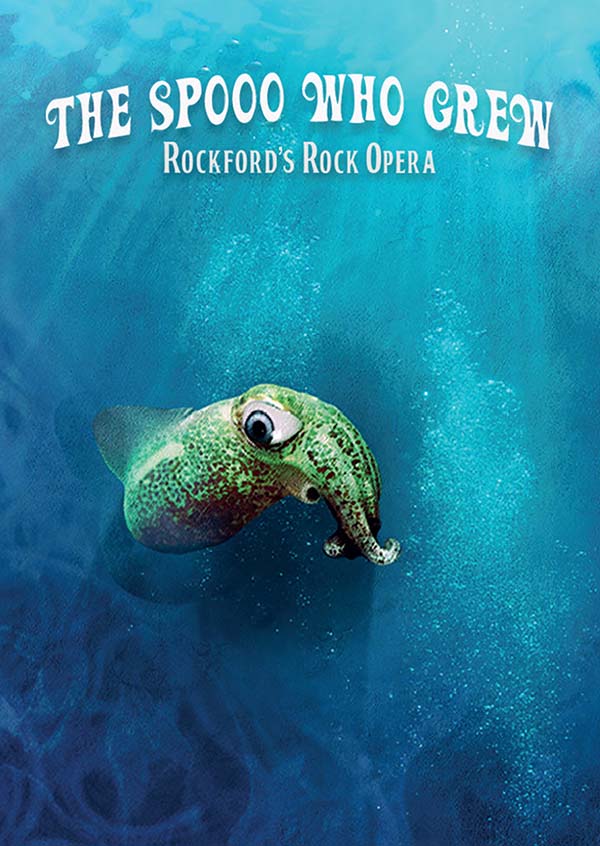 Why is everyone on Infinity going to one creature's Birthday Party? What's so special about them?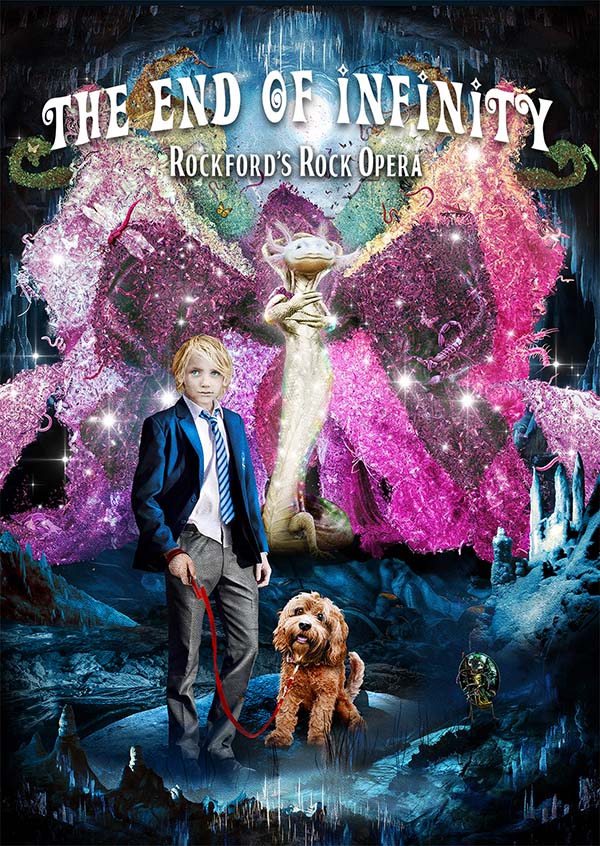 Moog and Rockford return to Infinity in a desperate race to stop the weird Dr. Ermine Skinner.
— There are also classic 'Lost on Infinity' apps.
Part One is free on Apple and Android:
For iPHONE and iPAD, visit the Apple App Store.
For ANDROID PHONES and TABLETS, visit Google Play.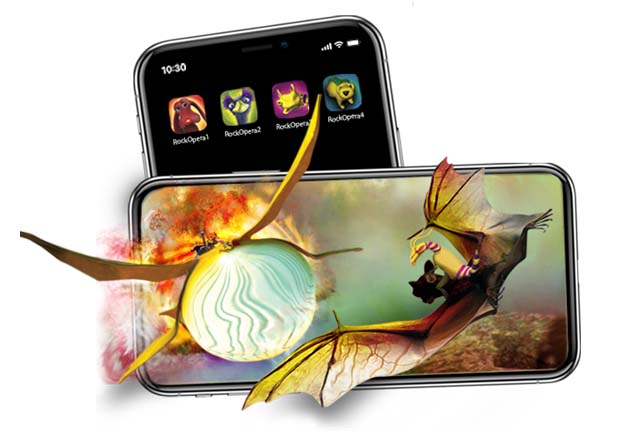 — Rockford's Rock Opera's stories and songs are available on Apple Music, Amazon, Spotify and Audible, too.
— Plus all are available on the children's audio player, Yoto.
WIN ROCKFORD'S ROCK OPERA PRIZES!
More Like General Entertainment