SPONSORED
Make marine magic with Two Oceans Aquarium!
Show your love for our oceans with a membership…
Calling all ocean lovers! With a Two Oceans Aquarium membership, you'll be doing much more than just visiting the fish…
Imagine, on becoming a member, being asked if you would like a rehabilitated turtle with your ticket? Or perhaps some elderly people joining you as you wander through the aquarium? Or how about some children less fortunate than yourself accompanying you to watch the shark feeding?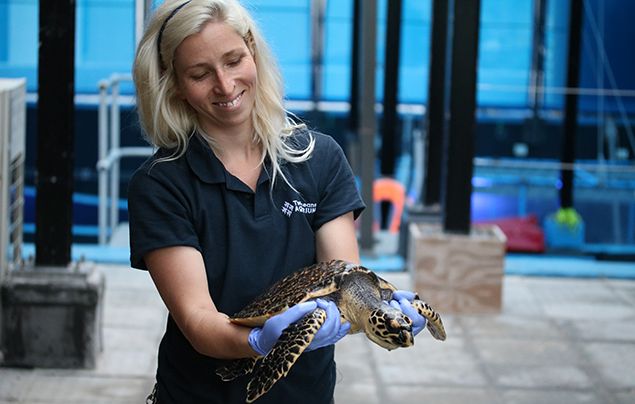 That's because with a membership, you're not only helping to take care of the aquarium's 8,000 individual animals and 100 employees, but also supporting the aquarium's important conservation and education work!
Check out some of the awesome things that Two Oceans Aquarium are doing to support marine life and the community…
– Rescue, rehabilitation and release of endangered sea turtles.
– Rescue of Cape fur seals from life-threatening plastic nooses.
– Contributions to scientific research on sharks and sunfish.
– Free visits to nearly 17,000 children in one year who can't afford to come to us, with our Oceans in Motion and Smart Living outreach education programmes.
– Free entry for children with terminal diseases through Reach for a Dream.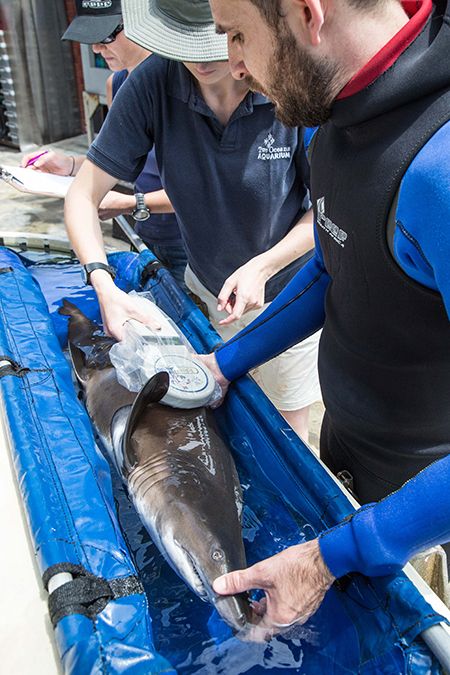 – Free Marine Sciences Academy enrichment courses for kids in grades 6 to 12, from all over the country and the world!
– Free entry for handicapped people and a discounted rate (student rate) for their essential helpers.
– Free entry for staff who work at other conservation-oriented facilities.
– Free entry for 60 underprivileged pensioners every month.
– Donations of more than 300 complimentary tickets each year to other organisations to use as prizes for their fundraising efforts.
– Campaigns such as "Rethink the Bag", which encourages people to say no to single-use plastic bags.
Membership benefits!
Other membership benefits include unlimited access for an entire year, so you can come and go as you please and check out all the splash-tastic goings-on at the aquarium!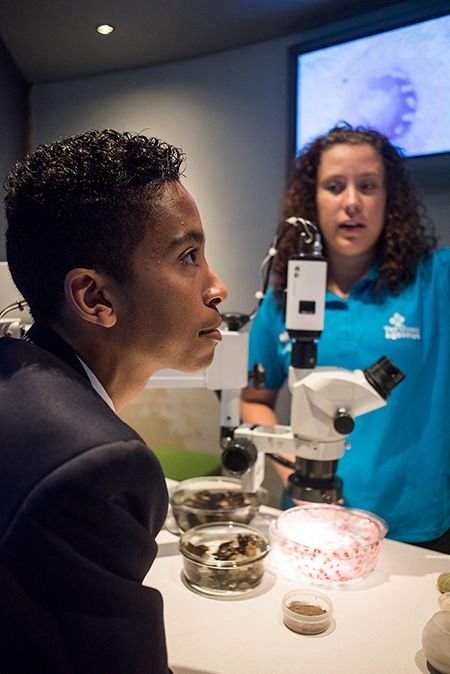 Like the thrice-daily puppet shows in the I&J Children's Play Centre, the twice-daily penguin feeds in the Penguin Exhibit, the 12pm and 2pm feeds in the I&J Ocean Exhibit, and the 3pm shark feeds on Sundays.
Members also get special invites to exclusive behind-the-scenes events and preferred rates for animal experiences!
A Two Oceans Aquarium membership works its magic even after you've left the building – now that's fin-tastic!
Swim over to aquarium.co.za to find out more!

More Like General Entertainment