SPONSORED
Wacky Races Micro Scalextric
Tear up the track with characters from the madcap TV animation!
The epic Wacky Races Micro Scalextric mini racing set lets you hold extreme horsepower in the palm of your hands, all whilst competing as characters from the brilliant and barmy TV series Wacky Races. Woah!
Wacky Races is based on the classic 1968 animation of the same name. In it, a bunch crazy competitors battle it out in equally crazy cars, to be the first to cross the finish line.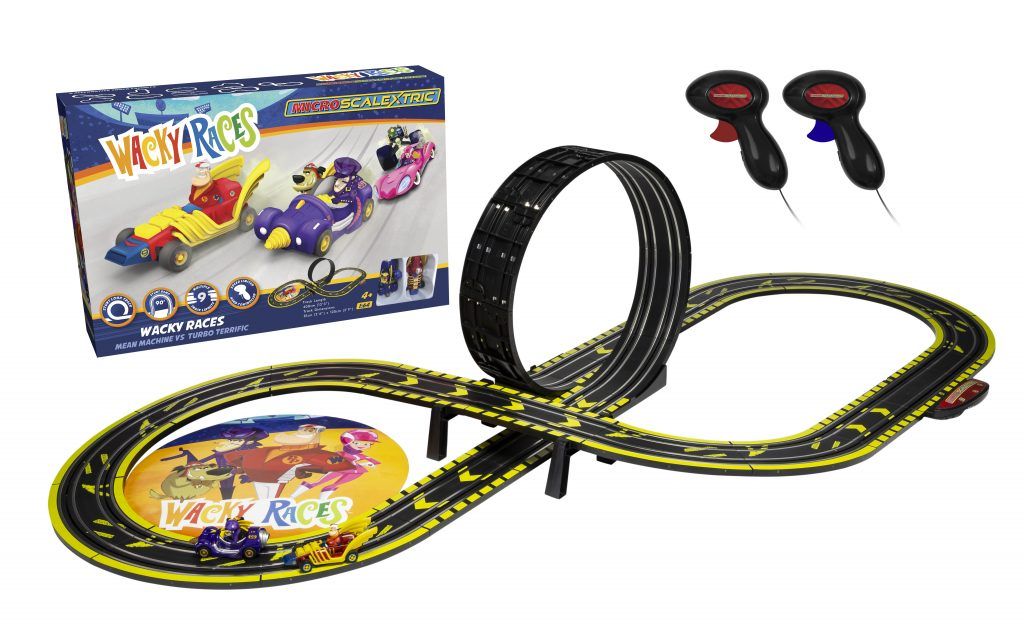 Recreate the motoring madness on bedroom or living room floor! This 1:64 scale race circuit can be simply assembled by snapping the tracks together (plus, a new track system makes it even easier). Then, just squeeze the hand controller and watch your slot cars whizz around the circuit. Wooosh!
The super set contains over four metres of track, with nine different layout options including a 'loop-the-loop' and a vertical stunt ramp.
But which character from this barmy animated TV will you race as?
There's the Turbo Terrific driven by the dashingly cool Peter Perfect….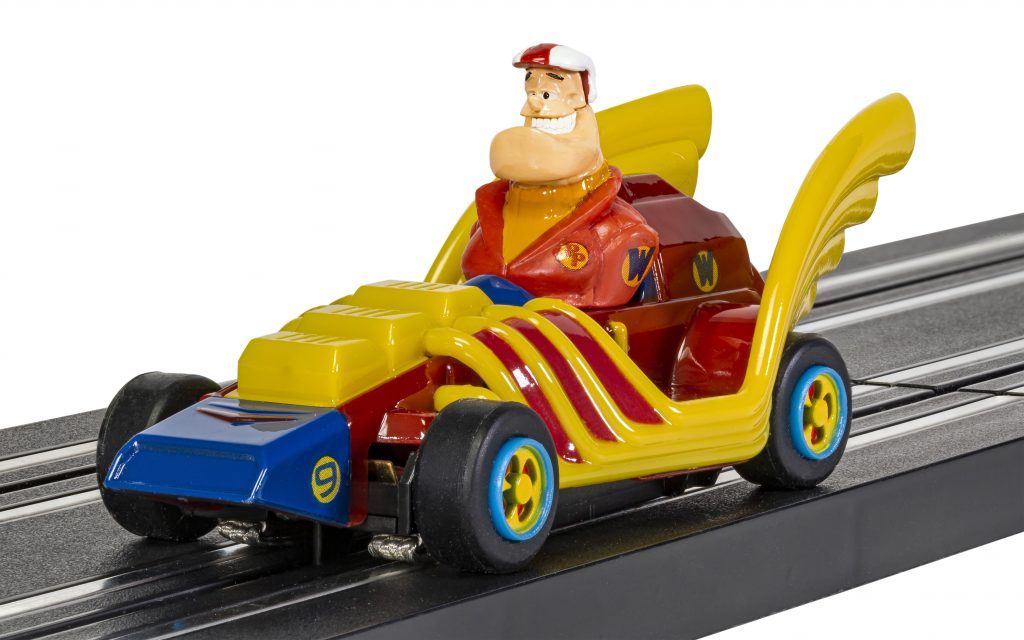 Or the menacing 'Mean Machine' driven by the villain Dick Dastardly and his snickering dog sidekick Mutley.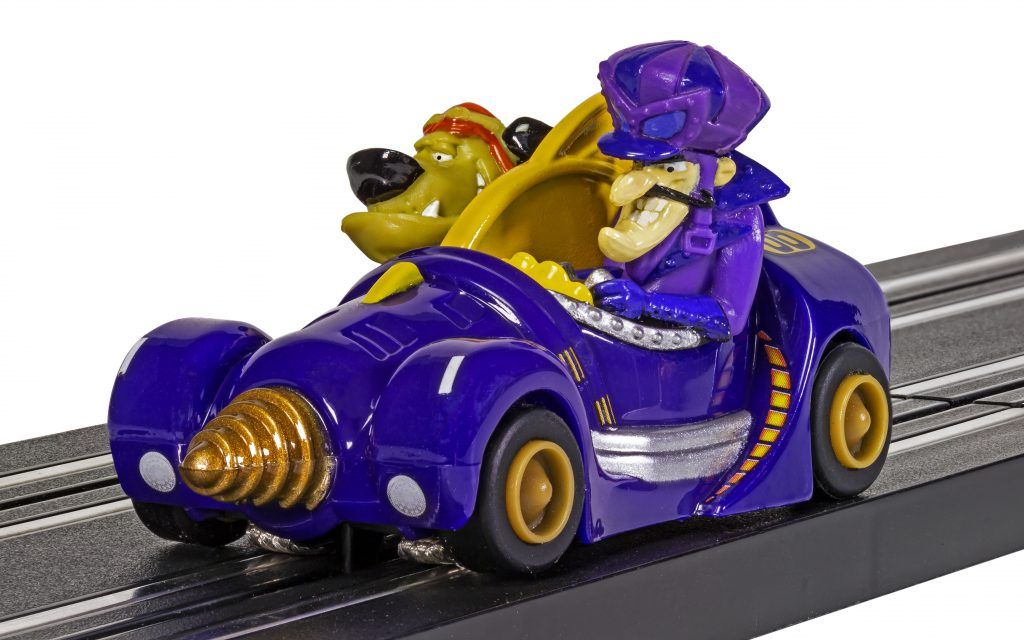 This set can even be expanded with the new Penelope Pitstop 'Pink Pussycat' Car. How cool is that? The whole family can enjoy playing their own Wacky Races toys for boys or girls, young and old. Ready. Set. Go!
Competition
We've got a Wacky Races Micro Scalextric set to give away. Click here to enter.
Also available on amazon.co.uk and at all good toy stores.
Images ⓒ Scalextric
More Like General Entertainment