SPONSORED
CLIFFORD THE BIG RED DOG
The loveable giant pooch bounds onto home entertainment!
A giant, red, four-legged beast is bounding through the streets of New York City – but it's not a monster. It's a massive, playful puppy. Awww!
When a magical animal rescuer gives 12-year-old Emily a tiny, red puppy named Clifford, he tells her that how big it grows will depend on how much she loves it. The next morning, she wakes up to find her mutt has grown to a HUGE size, so she turns to her eccentric Uncle Casey for help. Together they must race across the city to escape the clutches of an evil scientist, evade the police, and inspire a whole community. WOOF!
Get ready for this incredible, laugh-out-loud comedy adventure that is BIG fun for the entire family!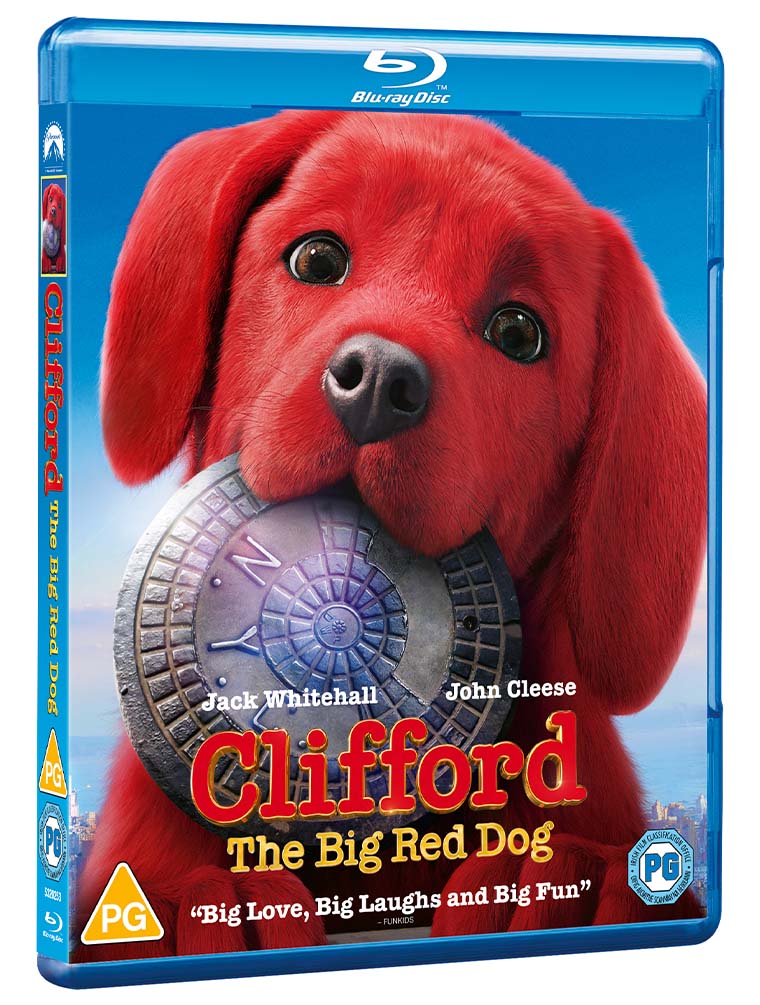 Clifford the Big Red Dog is available on DVD, Blu‐ray™ and to Download & Keep
WATCH THE TRAILER
A GREAT BIG ACTIVITY SHEET
Get your tail wagging with this paw-some Clifford activity sheet!
TOP TEN CLIFFORD FACTS
① CLIFFORD'S BIG SIZE
His big size comes with a BIG appetite – he eats 18.1 kg of dog food every day.
② HAVING A BALL
Clifford LOVES playing fetch – but make sure you're not in an inflatable bubble ball, otherwise you'll be in for a wild ride!
③ WINTER FUN
Clifford's favorite winter activity is playing on the ice rink at Rockefeller Center in New York City. Watch out, skaters!
④ WOOF
When Clifford barks, it can be heard 16 km away.
⑤ BUCKLE UP
Clifford's leash was made from every single belt Emily Elizabeth could find inside her own apartment.
⑥ CITY PUP
Clifford loves the city and falling asleep to the sound of the subway.
⑦ SQUEAKY CLEAN!
Sometimes Clifford takes a shower using a fire hose.
⑧ CATCH HIM IF YOU CAN!
Clifford can run at 115 km/hour.
⑨ WHOA, HAPPY DOG!
When Clifford wags his tail, stuff goes flying everywhere.
⑩ SOAK UP THE SUN!
When the weather is warm, Clifford really loves to play in the Bethesda Fountain in the famous Central Park. He makes quite a splash!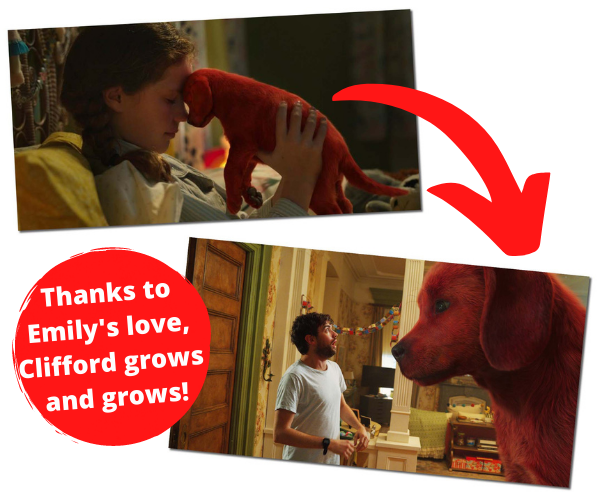 COMPETITION TIME!
We're giving you the chance to get your paws on some incredible Clifford The Big Red Dog prizes…