SPONSORED
Ralph Breaks the Internet
Join Wreck-It-Ralph and Vanellope for an exhilarating new adventure!
Did you love the first Wreck-It-Ralph film? Well get ready for the super-fast sequel Ralph Breaks the Internet!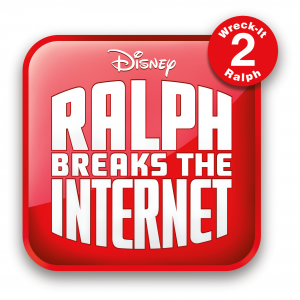 When video-game character Vanellope's game Sugar Rush breaks down, the arcade owner Mr. Litwak is forced to unplug the machine.
To save her game, Vanellope and her best bud Wreck-It-Ralph must quickly evacuate all of Sugar Rush's residents before leaving Litwak's Arcade behind and heading into the unknown world of the internet. Oooh!
All they need to do is find a replacement part for her game and it'll be up and running in no time. Simple, right?
The trouble is, neither of them know the first thing about the World Wide Web!
It's a thrilling world that's like nothing they've ever seen before. But luckily for them, a bunch of 'Netizens' help them find their way through the vast landscape of online cats, weirdos and exciting new games.
Who will they meet on their amazing journey of discovery? And will they get the missing piece before Ralph breaks the internet as well?
Ralph Breaks the Internet: Wreck-It-Ralph 2 bursts into cinemas on 30th of November!