Female wildlife rangers!
Meet the extraordinary women changing the face of conservation…
Did you know? June 23rd is World Female Ranger Day! Come on gang, let's find out about these wonderful wildlife rangers…
What is a wildlife ranger?
Wildlife rangers work tirelessly to protect wildlife from extinction. In their native countries, these brave people do everything they can to keep endangered animals like elephants and rhinos safe.
Across the continent of Africa, rangers are kept busy day and night. Working in small teams, they prevent poaching, clear up harmful snares that could harm wildlife, and patrol enormous wild areas.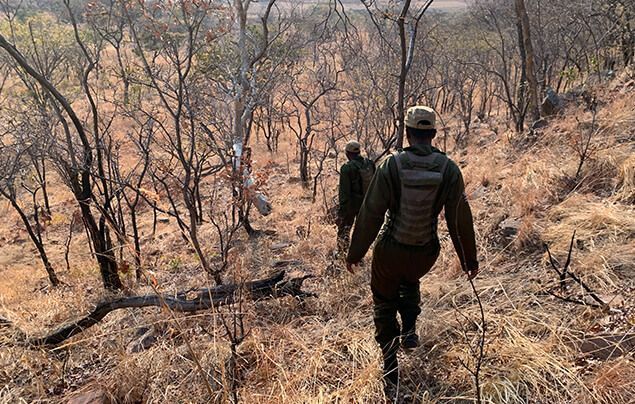 Men's work?
More often than not, wildlife rangers are men. In many countries, women are expected to work in the home (cooking, cleaning, fetching water, and providing for the family). Many women become wives and mothers at a young age, which means that they may not have enough time or freedom, to take part.
Plus, the hard and dangerous tasks of a wildlife ranger mean that the job is frequently seen as unsuitable for women. Ranger training can be a difficult and physically demanding process, which requires lots of skills that women are not traditionally trained in.
As a result, just 11% of wildlife rangers are women.
However, these women make up many successful female anti-poaching teams in many countries around the world, including at least 18 African countries.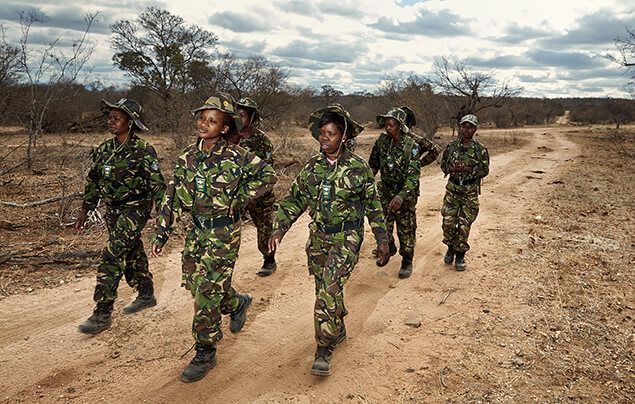 So, let's meet some of these incredible wildlife-defending women…
Nyaradzo Hoto
Nyaradzo is a 29-year-old ranger from the Akashinga Anti-Poaching Unit in Zimbabwe. She joined the unit in 2017, and studies Wildlife Ecology and Conservation at the Chinhoyi University of Technology alongside her job!
Before she became a ranger, Nyaradzo was forced to drop out of school and get married. Now, she earns her own money, and was able to purchase her own land and build a house – something many African women cannot afford to do on their own.
Sithabile Munenge
Sithabile is a Community Scout for the National Park Rescue in Zimbabwe. Once a tomato seller, she now protects wildlife and wild spaces within the important Chizarira National Park.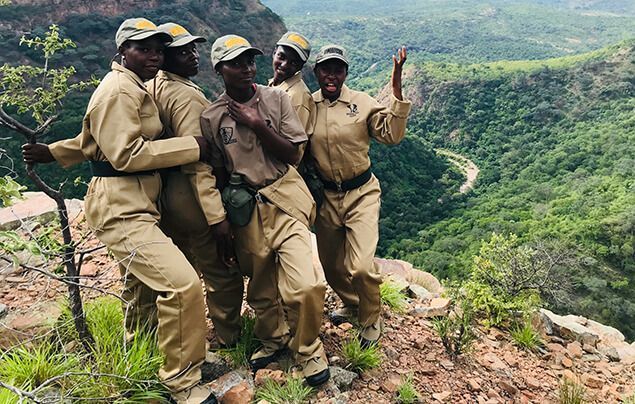 Sithabile says: "Usually, men are the first preference to be employed by companies. But now I have the respect of my community, and I will be able to build my children's future."
All-female teams, like Sithabile's, often succeed in ways that all-male teams do not. For example, they are better at easing local tensions, and often help to strengthen relationships within their communities.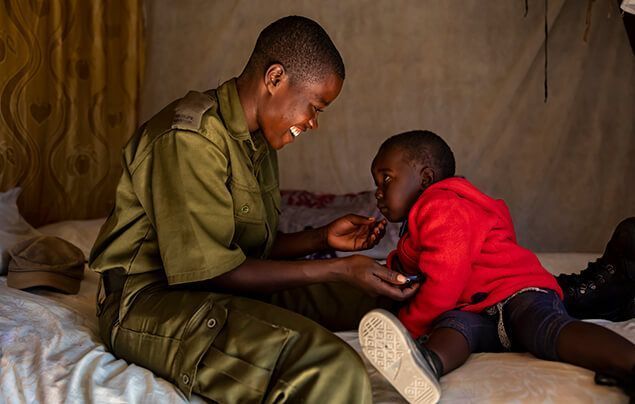 As a result, both animals AND people benefit from working with the female wildlife rangers. Plus, the job helps women like Sithabile access education, healthcare, and property – things they may never have got otherwise.
Leitah Mkhabela
Leitah has an incredibly responsible job – she and her fellow rangers are working hard to create a danger-free zone for wildlife, that is safe from poachers and life-threatening snares.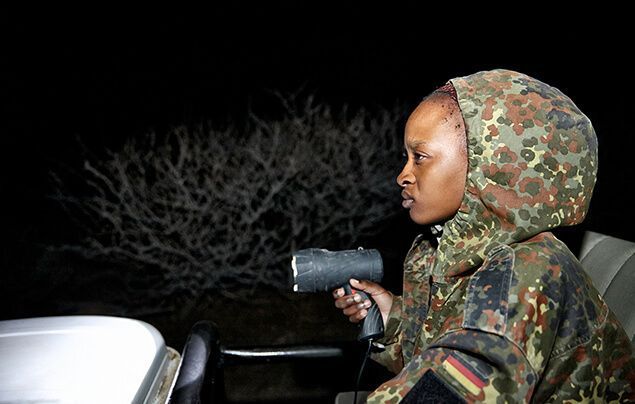 Leitah's work with the Black Mamba Anti-Poaching Unit in South Africa has already saved the lives of many endangered animals.
She says: "when I started as a Black Mamba, people were scared of the training we went through. People said that this training is for men and we couldn't do it because we are women. But people started to come around once the impact of the female rangers was clear. It has helped women in community to see themselves differently. People have seen how we want to do this and so many women started to support us."
Hopefully, this means that there will be even more female wildlife rangers in the future! Yay!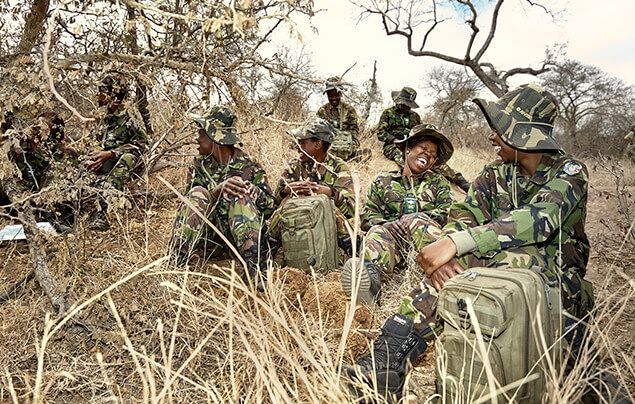 World Female Ranger Day
Many people don't know about the hard work of these extraordinary rangers, so UK charity 'How Many Elephants' have created a new awareness day: World Female Ranger Day.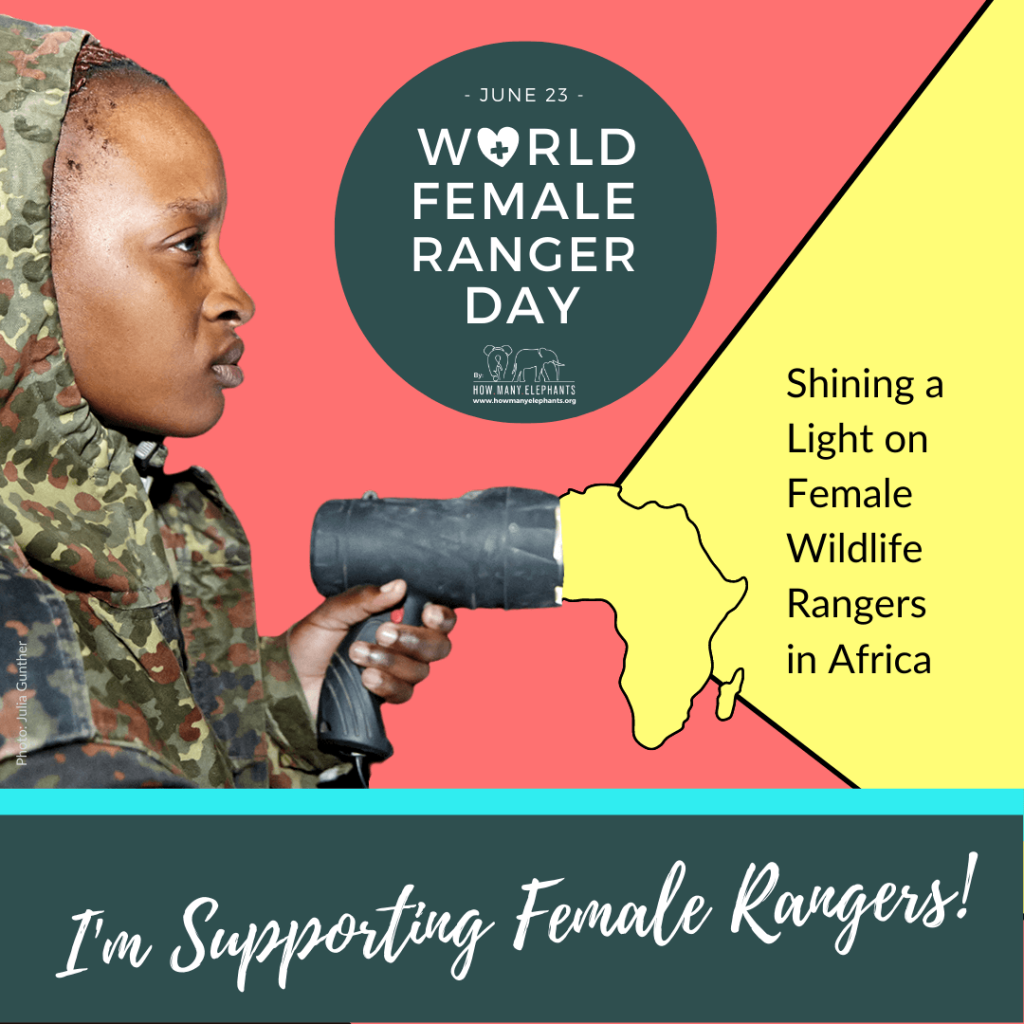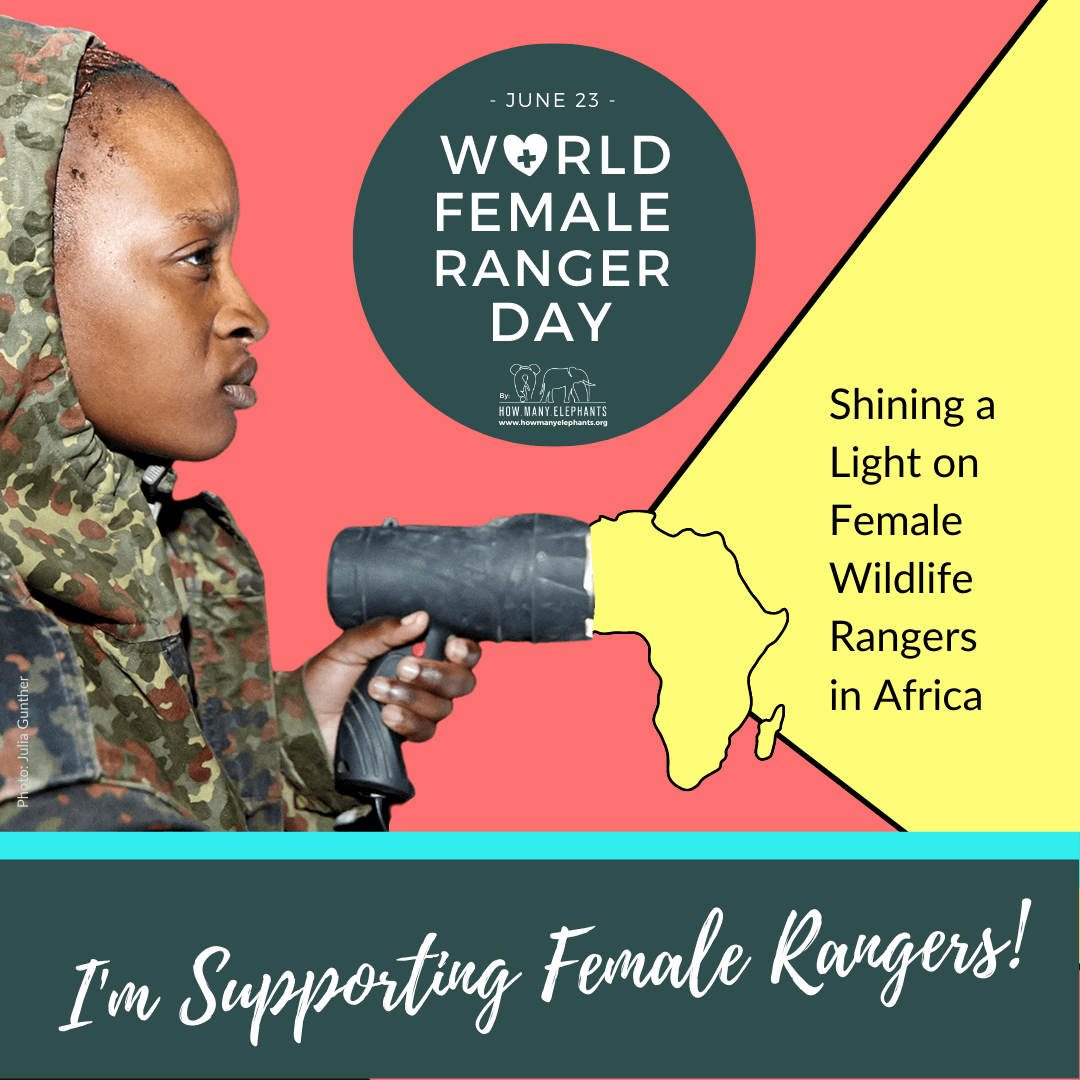 On June 23rd every year, people will celebrate female wildlife rangers all over the world. There are many more women out there just like Nyaradzo, Sithabile, and Leitah, who are working hard to make a difference – to the animals, wild places, and to their communities too!
The founder of 'How Many Elephants', adventurer Holly Budge, teamed up with colleague Margot Dempsey to create World Female Ranger Day. Holly got to know many female rangers during her campaigns to save African elephants from illegal poaching. As a result, she knows just how important it is to encourage more women to get involved.
She says: "We are looking forward to bringing together female rangers around the world to celebrate their incredible work, identify the challenges they face, and provide them with the support they need through our fundraising and awareness efforts." Amazing!
So hopefully, World Female Ranger Day will help support these wonderful wildlife rangers, and inspire even more women across the world to get involved. Brilliant!
If you loved this article, you can find out more on the World Female Ranger Day website. Check out their free teaching resources, here!
Thank you to Brent Stirton; How Many Elephants; International Anti-Poaching Foundation; Julia Gunther, and National Park Rescue for the images featured in this article. Thanks also to the World Female Ranger Day website for their excellent resources, including the quotes featured in this article.
Would you like to be a wildlife ranger? Let us know in the comments below!
More Like General Animals