SPONSORED
RUN WILD
WITH RUDY
Sink your teeth into the howlingly cool new book series by awesome author Paul Westmoreland…
Ready for some exciting adventures and super-spooky fun? Then join Rudy the werewolf and his pack of pals in these two terrific books!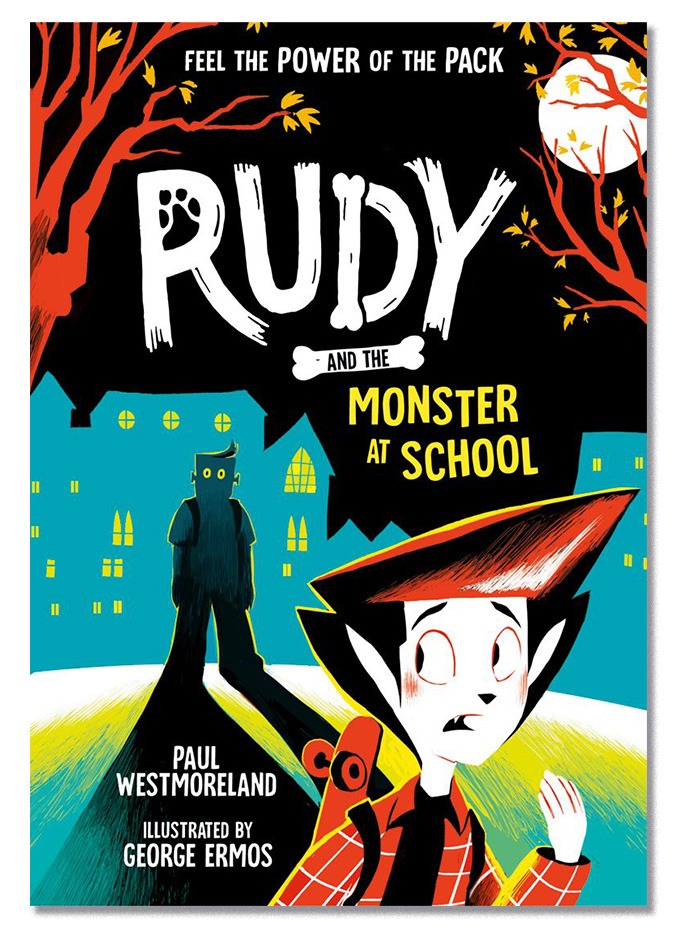 Rudy and the Wolf Cub

In the first book, Rudy finds a lost wolf cub at the skatepark – and he knows he has to help! Rudy tries everything to find the cub's pack, but the wolves are nowhere to be seen or smelled… and time is running out! Can a howl in the night change the fate of the little cub? Howooooo…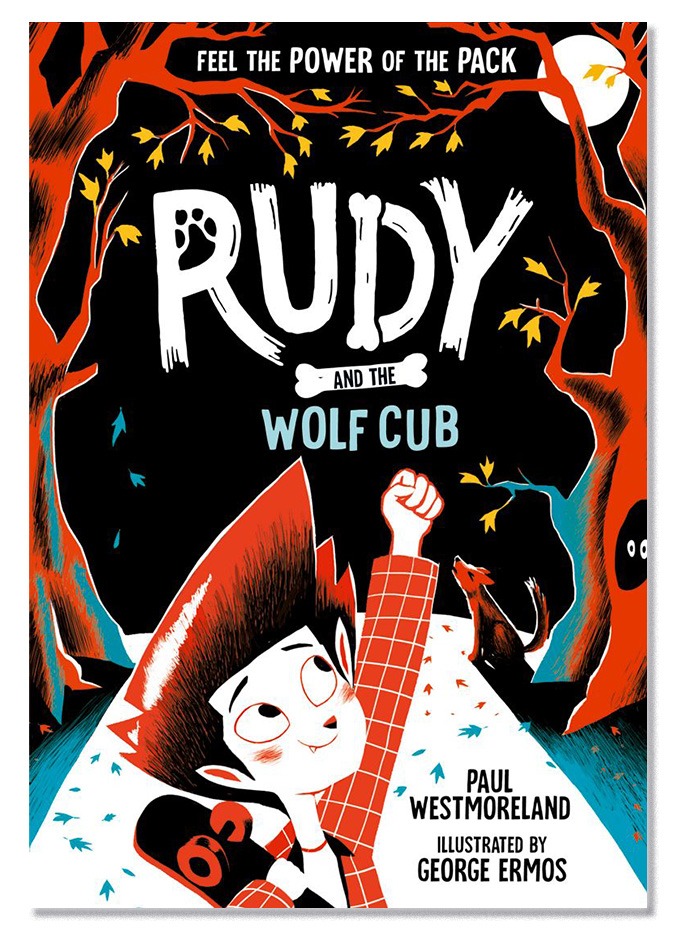 Rudy and the Monster at School
When the scary new boy at school gets upset and runs away from class, it's Rudy to the rescue! The trouble is, his wolf senses lead him to the spooky castle on the hill. Uh oh! Is Rudy brave enough to follow his nose and find out the truth behind the monster at school?
MEET THE CHARACTERS!
Get the lowdown on Rudy and his best mates Femi and Edie…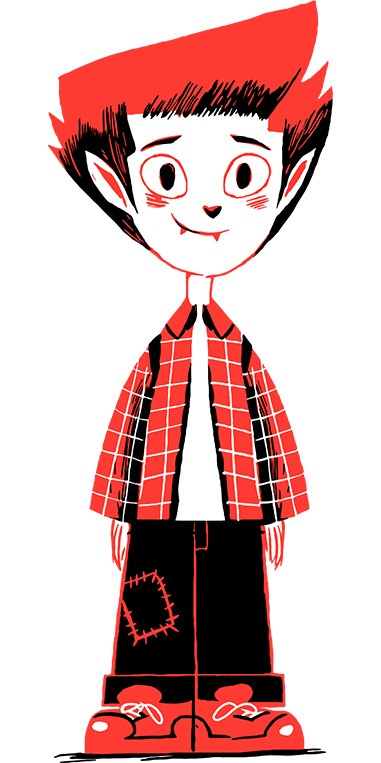 RUDY
Not your average werewolf, Rudy is fun-loving and skateboard obsessed! He has a big heart, too, and adores his friends
Personality: Brave, impulsive and kind
Likes: Skateboarding, pizza and adventures
Dislikes: Baths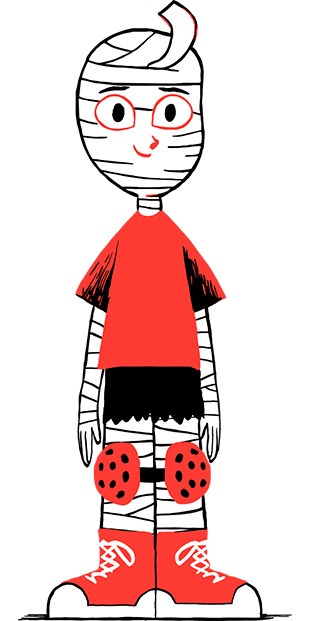 FEMI
Rudy's oldest friend, Femi is a mummy! Like Rudy, he's obsessed with skateboarding – but he's much more clumsy!
Personality: Shy, funny, loyal
Likes: Skateboarding, biscuits and computers
Dislikes: pressure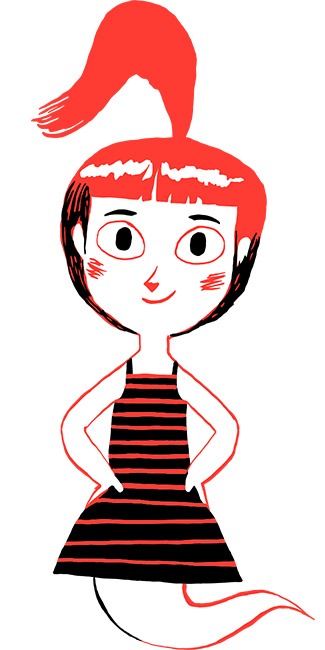 EDIE
Edie is a ghost, and she's probably the coolest of the three friends! A dependable pal, she always points Rudy in the right direction
Personality: Calm, confident and quick-witted
Likes: BMXing and spending time with friends
Dislikes: Dishonesty
TAKE A SNEEK PEEK!
WIN RUDY BOOKS