SPONSORED
THE FOWL TWINS: DENY ALL CHARGES
Tuck into the second story in this blast-tastic series by Artemis Fowl author Eoin Colfer…
Disaster strikes with a bang when the Fowl twins, Beckett and Myles, fly the family jet without permission. Not only does the jet mysteriously explode in a fireball, but the daring duo are put under house arrest by the fairy police force! Who was tracking the jet? And why would someone want to blow them out of the sky?
Things go from bad to worse when Myles is abducted. Uh-oh! It's up to Beckett and Lazuli Heitz, the twins' pixie-elf minder, to find him. They must venture across continents and into dangerous underwater lairs – but can they rescue Myles before it's too late…?
CHARACTER QUIZ!
Answer the questions below to find out which character you're most like…
How would you describe yourself?
A) Superior
B) Fun
C) Unique
What would be your weapon of choice?
A) My brain
B) The cluster punch
C) Invisibility
Which of these clubs would you join?
A) Tech club
B) Nature club
C) Survival club
What are you never without?
A) The latest tech
B) A furry friend
C) My wits
What's your favourite thing to do on a Saturday afternoon?
A) Hack a multinational company's security system
B) Make friends with the local wildlife
C) Find a quiet corner to read a good book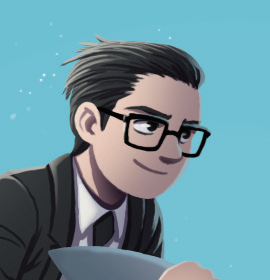 Mostly 'A'

Like Myles, you love a challenge, especially a chance to test your latest invention. But beneath the superior attitude there's a softer side and you'd do anything to protect those you love.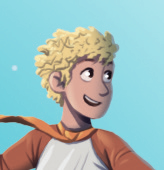 Mostly 'B'
You're most like Beckett! A force to be reckoned with, you're wild and chaotic at times, but also curious, imaginative and fiercely loyal.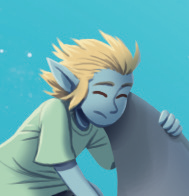 Mostly 'C'
You can sometimes feel out of your depth but, like Lazuli, your instincts serve you well and beneath it all you're stronger than you know.
COMPETITION TIME
 For more information and for more riveting reads, head to harpercollinschildrensbooks.co.uk