SPONSORED
Brainbox
Have heaps of fun as you challenge your knowledge and memory skills!
Are you a whiz-kid who's clued up on the world around you? It's time to find out, with Brainbox!
In these epic games, players take turns to study a card (featuring all kinds of fab facts and info!) for 10 seconds. They must then answer a question, based on the roll of a dice. If the question is answered correctly, they get to keep the card. Yay! The person with the most cards after 10 minutes of play is the winner!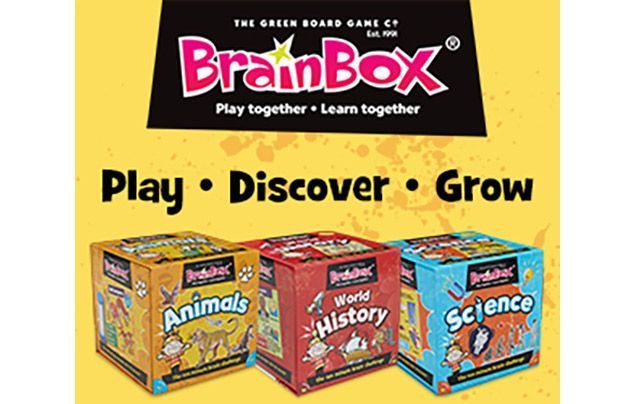 Made from a minimum of 70% of recycled mater, the Brainbox games cover all kinds of fascinating topics…
– From the Stone Age to the Space Age, Brainbox World History features some of the world's most exciting historical events!
– Discover amazing facts about incredible creatures from around the world with Brainbox Animals!
– And in Brainbox Science, discover everything from lifecycles to light, healthy plants to the human body, and magnets to materials!
Available from WHSmith, RRP £12.99.
Fancy the chance to bag yourself Brainbox and more great games? Then be sure to enter our competition!
More Like General Entertainment