SPONSORED
Orchard Toys jigsaws
Discover the world piece by piece with these super-fun new jigsaws from Orchard Toys!
ANIMAL WORLD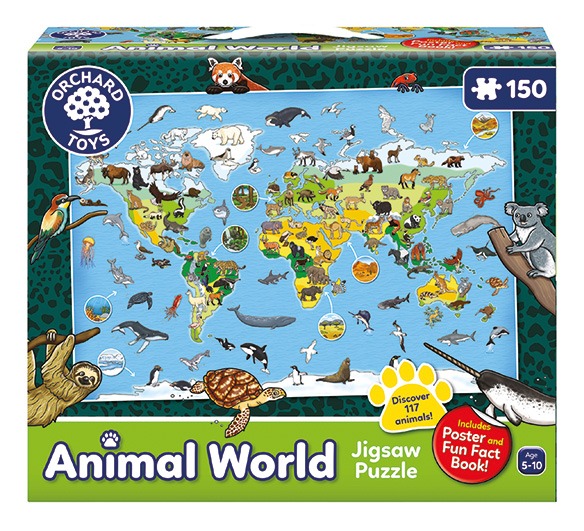 Are you fascinated by our planet's incredible creatures? Then you'll love the Animal World jigsaw! This 150-piece map puzzle features a whopping 117 animals. And check this out – it comes with an illustrated fact book and giant poster, too! You'll get to learn all about our world's most magnificent mammals, birds, fish and reptiles as you piece your jigsaw together. How wild is that?!
THREE ANIMAL FACTS
The giant Pacific octopus has eight legs, three hearts and nine brains!
Arctic hares are super fast sprinters, reaching speeds of over 60kmph!
Koalas, found in Australia's forests, sleep for up to 18 hours a day!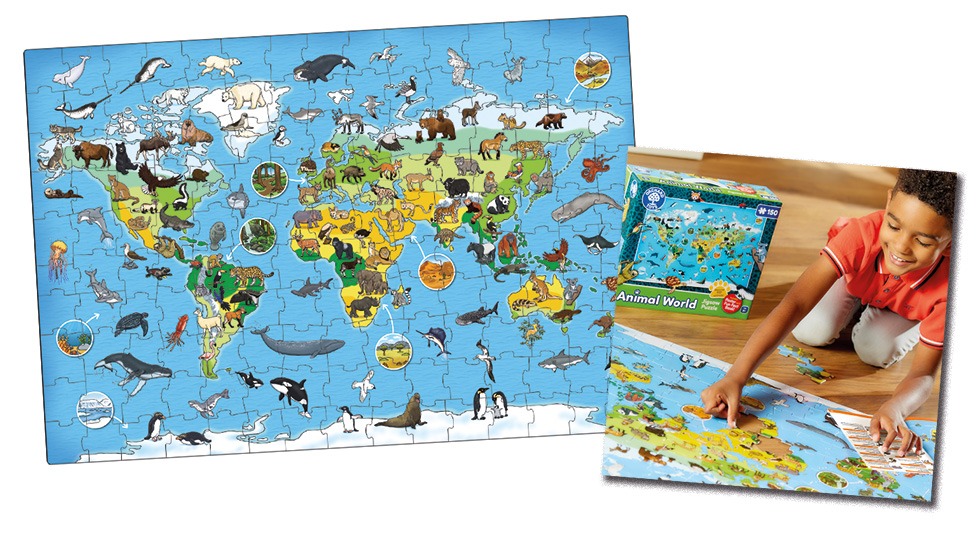 AT THE MUSEUM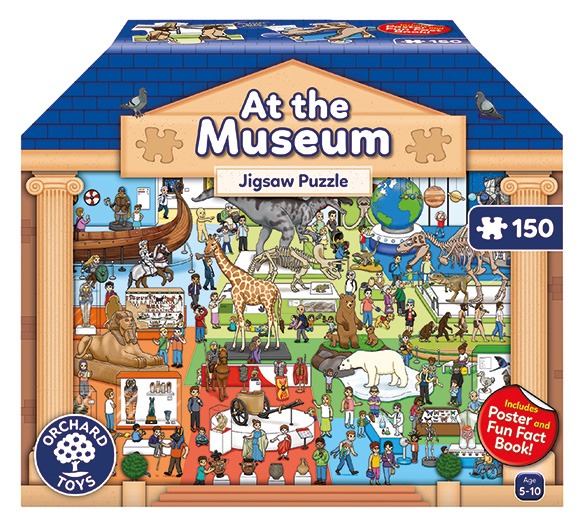 Become a whizz kid of the world with this At the Museum jigsaw! The 150-piece puzzle features all kinds of exciting museum exhibits – from the Ancient Egyptians and Vikings to dinosaurs, space, human biology and more! And with the included giant poster and fact book, you'll scoop lots of awesome facts and interesting info about all the different topics. Wow!
FACTS FROM AROUND THE MUSEUM
Growing up to 12.3m from head to tail, the T. rex was longer than a bus!
The largest planet in our solar system, Jupiter, is 318 times the size of Earth!
Human adults have 206 bones, but babies are born with 300!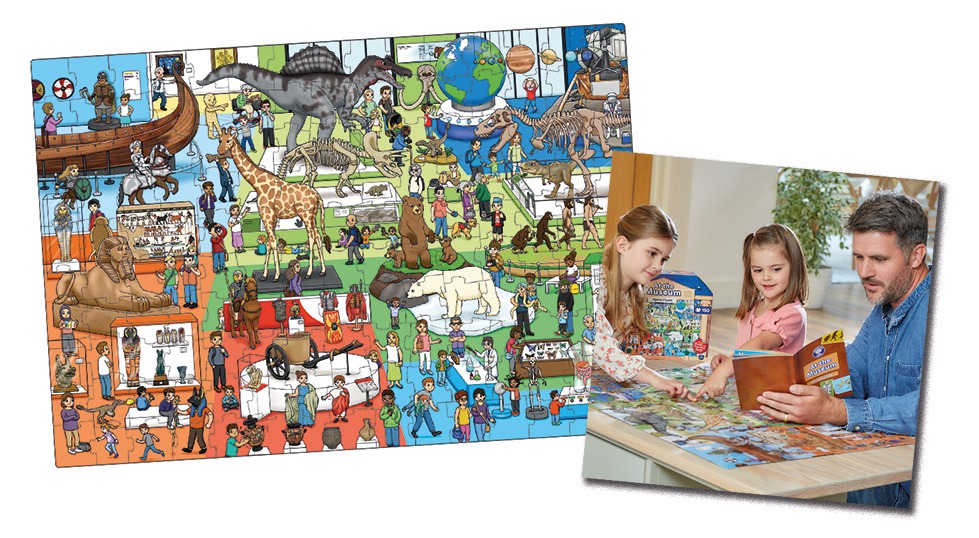 WIN ORCHARD TOYS JIGSAWS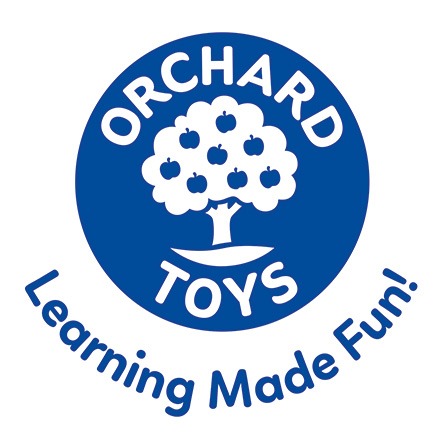 More Like General Entertainment