SPONSORED
SUMMER GAMING HEROES
Get ready for a summer of fun with these brilliant, best-selling board games!
These travel-friendly board games can not only be played anywhere, but each play-on-the-go game can be learned and played in under an hour! Amazing!
ANOMIA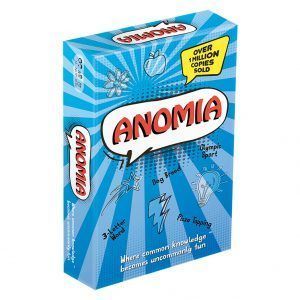 Frazzle your brain with this hilarious, fast-paced word game. When the symbol on your card matches your opponent's, shout out a word that fits their category before they shout out one from yours. Will you be lost for words?!
Price: £12.99 / Ages: 10+ / Players: 3 – 6
Available from Travelling Man
QWIRKLE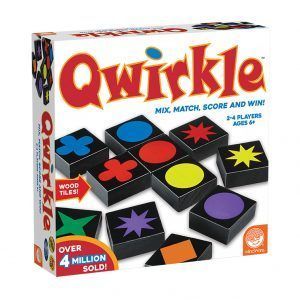 Mix, match, score and win in Qwirkle! Match colours and shapes in a row or column to score points – a bit like Scrabble, but without the words! Easy to learn and play, Qwirkle is a must-have for any family gaming party. Cool!
Price: £22.99 / Ages: 6+ / Players: 2 – 4
Available from Happy Puzzle
SUSHI GO!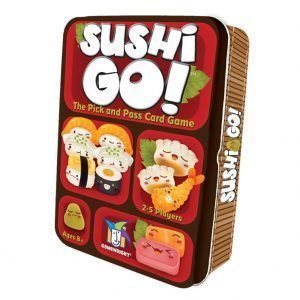 Can you tell your tempura from your sashimi? Grab the best combo of sushi dishes as they whizz past so you can declare yourself sushi master! But be sure to leave room for dessert or else you'll eat into your score!
Price: £13.99 / Ages: 8+ / Players: 2 – 5
Available from Games Crusade
BANDIDO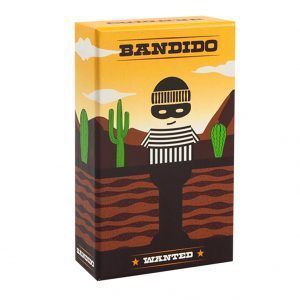 A prisoner is trying to escape jail using tunnels beneath their cell – don't let them get away! You'll have to use your skills of instinct and cooperation as you join forces – and cards – to stop them.
Price: £10.99 / Ages: 6+ / Players: 1 – 4
Available from Toyville
THE MIND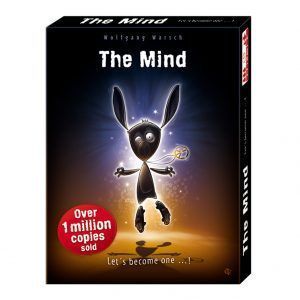 Ever get the feeling you know what people are thinking? In this terrific telepathic game, try and guess which number cards your friends have laid down, using only the power of your mind!
Price: £10.99 / Ages: 8+ / Players: 2 – 4
Available from Waterstones
KINGDOMINO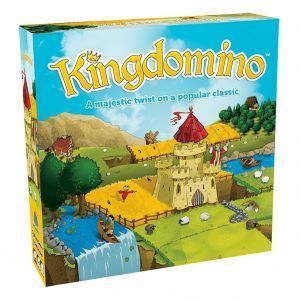 Have you got what it takes to build and rule the biggest kingdom in the land? Expand the territory around your castle by connecting your domino terrains – including wheat fields, lakes and forests. All hail the mighty ruler!
Price: £18.99 / Ages: 8+ / Players: 2 – 4
Available from Chaos Cards
KING OF TOKYO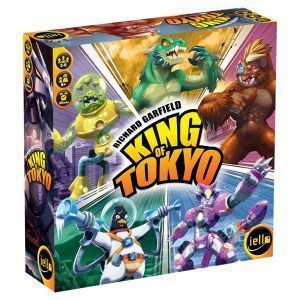 All kinds of giant beasties have descended on Tokyo, from mutant monsters to massive robots. Choose your creature, then roll the dice to gather energy, heal your monster or just slap the others down. Who'll win the battle to end all battles?
Price: £32.99 / Ages: 8+ / Players: 2 – 6
Available from Firestorm Games
ZOMBIE KIDZ EVOLUTION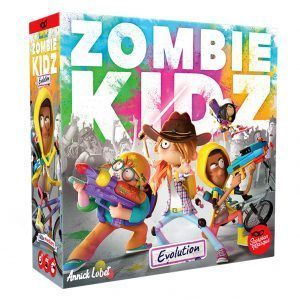 On no, zombies have invaded school! And with everybody legging it, it's left to YOU to beat back the living dead… Can you lock all four doors before the zombies take over? Complete special missions to unlock tricky new challenges!
Price: £21.99 / Ages: 7+ / Players: 2 – 4
Available from Thirsty Meeples
FORBIDDEN ISLAND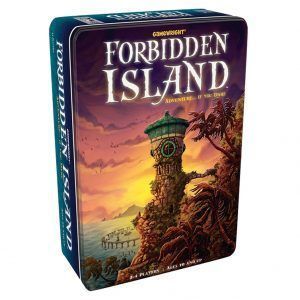 Head off on an adventure in the danger-filled paradise of Forbidden Island to capture four sacred treasures. Work together to collect the loot before the island sinks – you'll need to escape before you vanish into the watery abyss. Yikes!
Price: £19.99 / Ages: 10+ / Players: 2 – 4
Available from Rules of Play
WIN ALL NINE GAMES!
We're giving away all nine of these exciting games to one lucky reader!
More Like General Entertainment