SPONSORED
Peter Rabbit 2
The fluffy-tailed troublemaker returns to cinemas March 25
In Peter Rabbit 2, get ready for another hopping great adventure, featuring everyone's favourite fluffy-tailed troublemaker — Peter Rabbit!
When Bea and Thomas get married, they form a loving, makeshift family with the rabbits and put aside all their differences. But despite his best efforts, Peter can't seem to quite shake his mischievous reputation!
Soon, Peter adventures out of the garden, and he finds himself on the mean streets of the city where his mischief is appreciated. But when his furry family is put in danger, Peter must figure out what kind of bunny he wants to be…
WATCH THE TRAILER
Watch the trailer for Peter Rabbit 2 here:
MEET THE CHARACTERS
PETER RABBIT
Often wrong, but never in doubt, Peter Rabbit has always been something of a character. He's trying hard to embrace his new role as something of a leader, maintaining a fragile truce with Thomas McGregor while keeping everything fun…. but as Bea's stories of his adventures gain popularity, he can't shake his rep for mischief – or worse, a "bad seed." Discouraged, Peter decides to embrace his reputation, running away and putting his family at risk… only to find he has to step up to become the hero that they need.
FLOPSY, MOPSY AND COTTON‐TAIL
Peter Rabbit's three sisters couldn't be any more different to him! There's Flopsy, who was once fearful of everything but now has a new sense of confidence and individuality; the sensible and grounded Mopsy, who is desperately trying to hold everyone together; and the quirky Cotton-tail, who continues to march to the beat of her own drum.
BENJAMIN BUNNY
Peter's cousin Benjamin Bunny isn't always eager to join in on the fun but remains Peter's moral compass and helps advise him to do the right thing.
BARNABAS
Street rabbit Barnabas once knew Peter's dad and was his partner in veggie crime. Along with his friends Samuel Whiskers, Tom Kitten and Mittens, the bad bunny will tempt Peter with a life of crime, too.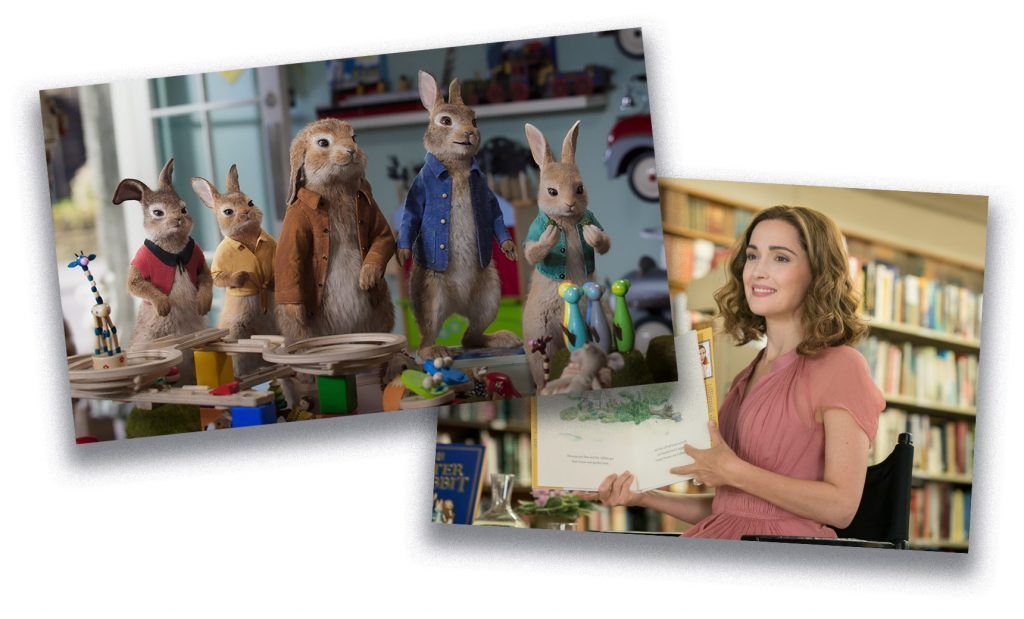 FIVE FAB BUNNY FACTS
1. Bunnies often run in a zig zag patterns rather than a straight lines when they are playing.
2. Rabbits rarely make vocal sounds. Instead they "thump" the ground to show happiness or signal danger!
3. Rabbits also jump and twist in the air top show joy. This is called "popcorning" as it looks like when a kernal of corn is popping. So cute!
4. A female rabbit is called a "doe" and a male is a "buck". Baby bunnies are called "kits".
5. A rabbit's teeth continue to grow through their lives. Feeding them hay or fresh grass helps to trim them down.
PETER RABBIT 2 IS IN CINEMAS 25 MARCH
WIN PETER RABBIT 2 GOODIES!
To celebrate the release of Peter Rabbit 2 on 25 March, we're giving five lucky readers the chance to win a bumper goodie bag!
PETER RABBIT and all associated characters ™ & © Frederick Warne & Co Limited. PETER RABBIT™ 2: The Runaway, the Movie ©2021 Columbia Pictures Industries, Inc. All Rights Reserved.