SPONSORED
Funny Kid Peeking Duck
No joke, this book is absolutely quackers.
Love a good LOL? Then check the latest book in the mega-bestselling series from author-illustrator Matt Stanton – it'll quack you up!
Every kid wants to laugh, but Max is the boy who can make it happen.
He's not the smartest kid; he's not the fastest kid. He's not the prettiest kid, either. But he might just be the funniest kid you've ever met.
Max and his friends take a road trip to Adventure Park to dare each other to ride The Tower of Dying Deathly Doom. But it may be little Duck who is the bravest one of all…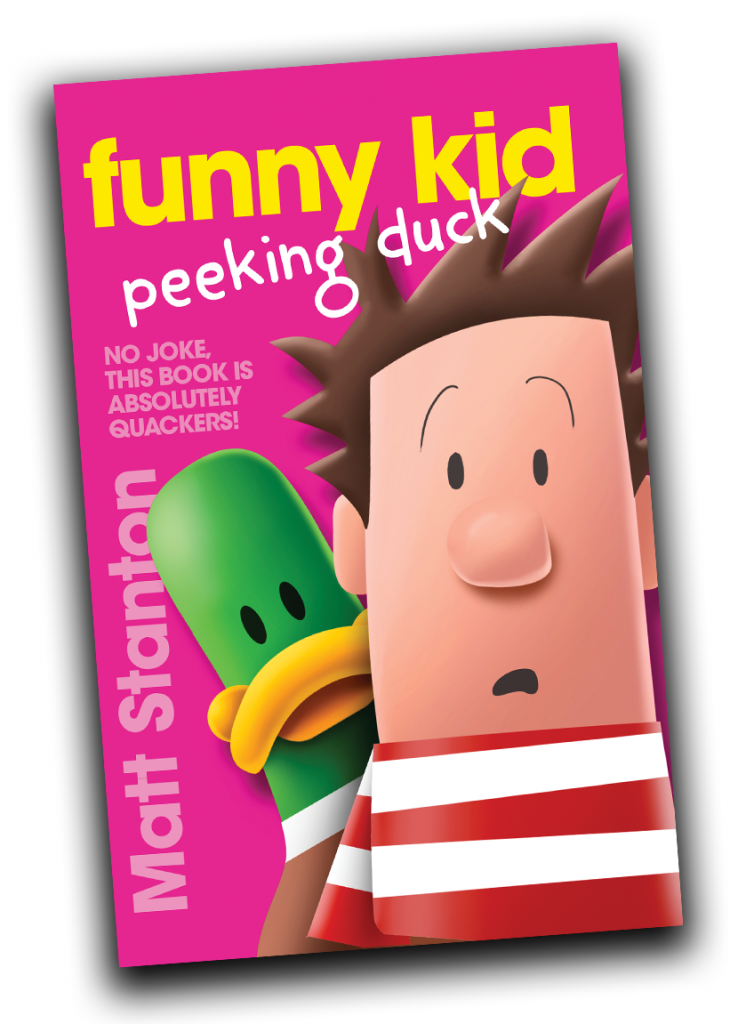 WATCH THE TRAILER
ACTIVITY SHEETS
Check out these un-bill-evably fun activity sheets to keep yourself busy. There's a fun hide and seek game, a colouring challenge, and a page to write down your best jokes! Waddle you do first?
Funny Kid Peeking Duck is out now!