SPONSORED
Fing
David Walliams' new book Fing is here, and it's full of fantastic, furry, monstrous fun!
* Advertising promotion
Myrtle Meek's parents give her everything she could possibly want, and will do anything to keep her happy. But when Myrtle declares she wants a Fing, there's one big problem…What IS a Fing?!
Mr and Mrs Meek's funny quest to find a Fing takes them from the forbidden vaults of the library, through the pages of a mysterious book called The Monsterpedia, to the furthest corners of the jungle. But will they ever find a Fing? There's only one way to find out!
JUNGLE ALERT!
Check out some of the scary critters Mr and Mrs Meek could meet in the Amazon jungle…
Poison dart frogs secrete a powerful poison through their skin–some contain enough to kill 10 people!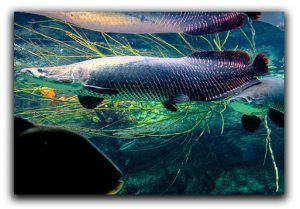 PIRARUCU
The pirarucu is a menacing, meat-eating fish that uses its large bony tongue to crush prey! Ouch!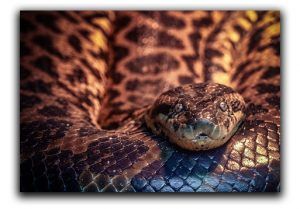 ANACONDA
Stretchable jaws allow the green anaconda snake to swallow its prey whole, no matter the size. It eats wild pigs, deer and even jaguars.
MINI MONSTERPEDIA!
Check out these crazy creatures from the mysterious leather-bound encyclopaedia of monsters…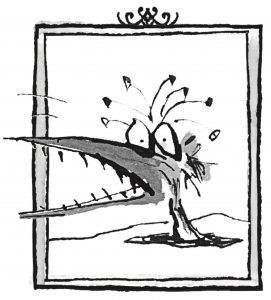 AAGADONGDONG
A man-eating underground bird.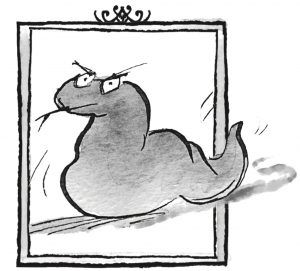 BOOBOO
A giant slug that leaves a poisonous trail of slime in its wake.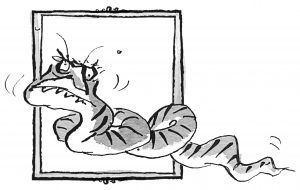 CRUNKLETOAD
A reptile so ugly it can kill a man with a look.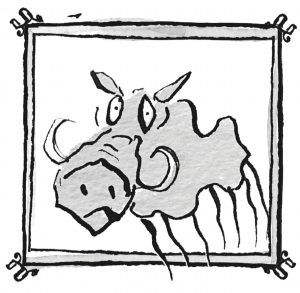 DUMDUM
A cross between a jellyfish and a warthog.

FING
The appearance of the fing is that of a fur-covered sphere.
COMPETITION
We've got a signed copy of Fing to give away! Click here to find out how to enter.